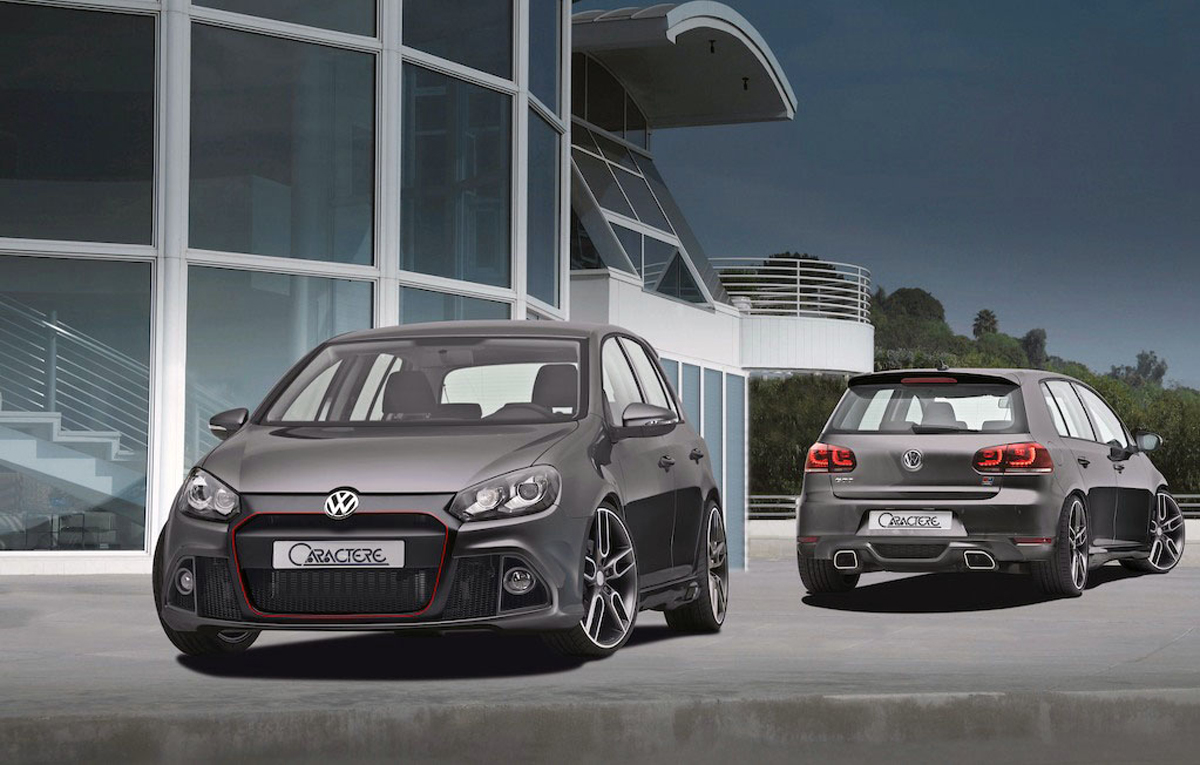 Belgian tuners from Caractere have adapted previous kit for VW Golf VI to the GTI and GTD version. The result was shown in these images, and the package is available from spring, this year.
Belgians from Caractere have created an aesthetic package for VW Golf VI GTI and GTD. The kit is the adapted version of the package for the Golf VI to existing petrol and diesel performance versions of this compact. The package will be available from spring this year, and prices have not yet been announced. Along with the package of aesthetic accessories, those from Caractere offer a set of light alloy wheels, available in 18 and 19 inches, along with a stainless steel sports exhaust.

Volkswagen Golf VI GTI and GTD receive a new front bumper, a new grille and a set of position lights with LEDs. Front grille is available both in matt black version, and normal black version. The design of the front bumper permits installation of the PDC and Parking Assistance system without any modification.