The German black stallion from Stuttgart is yet again under the tuning companies eye, this time the main protagonist being the Porsche 911 Turbo S model with a power kit from TechART. Designed for both day to day driving, but also raw power, the power kit is addressed to every Porsche 911 Turbo S owner that wants his or her car more powerful and responsive.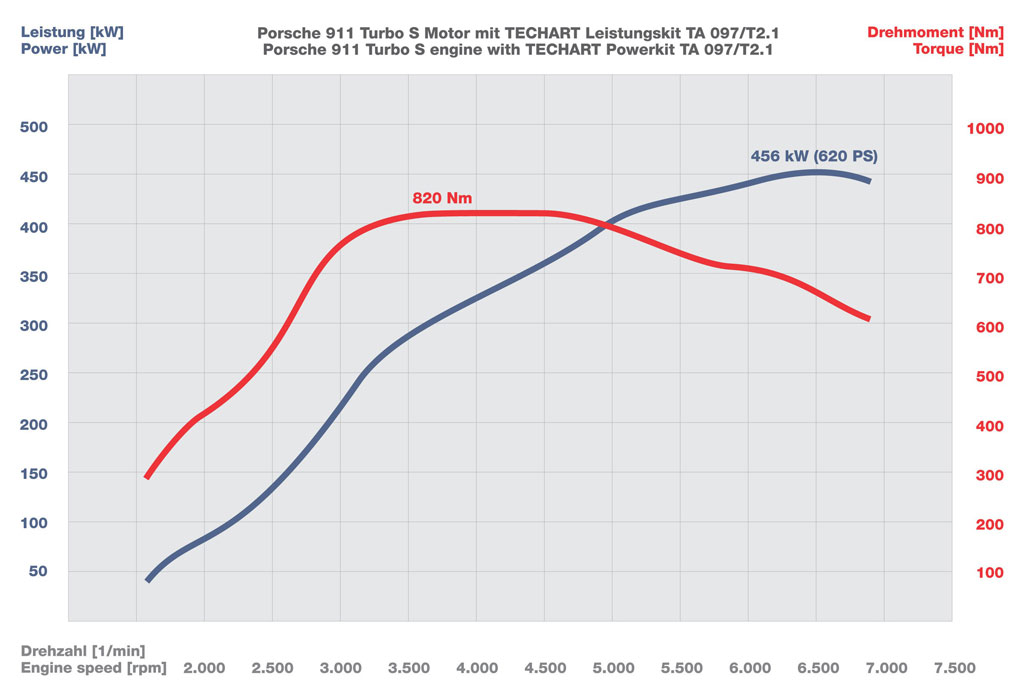 Available in September for 10,840 euros, the TechART Porsche 911 Turbo S power kit will deliver impressive specs to the model with a boost of 90 hp and 120 Nm of torque adding to a total of 620 hp and 820 Nm of torque. Thus, the engine will go from 0 to 62 mph in 2.9 seconds, a great achievement, with a top speed of almost 207 mph (333 km/h). The 124 mph mark is reached in 9.3 seconds.
The said specs were possible to reach thanks to the TechART modifications including a custom sport exhaust system, a sport air filter, a new manifold unit, new pressure sensors all coupled with a revised manangement system for the engine.