Do you know why people like tuning companies? It's because when manufacturers are giving you cars with new engines but hardly more power due to emissions and fuel economy standards, they come to the rescue and give you the cars "unplugged" version.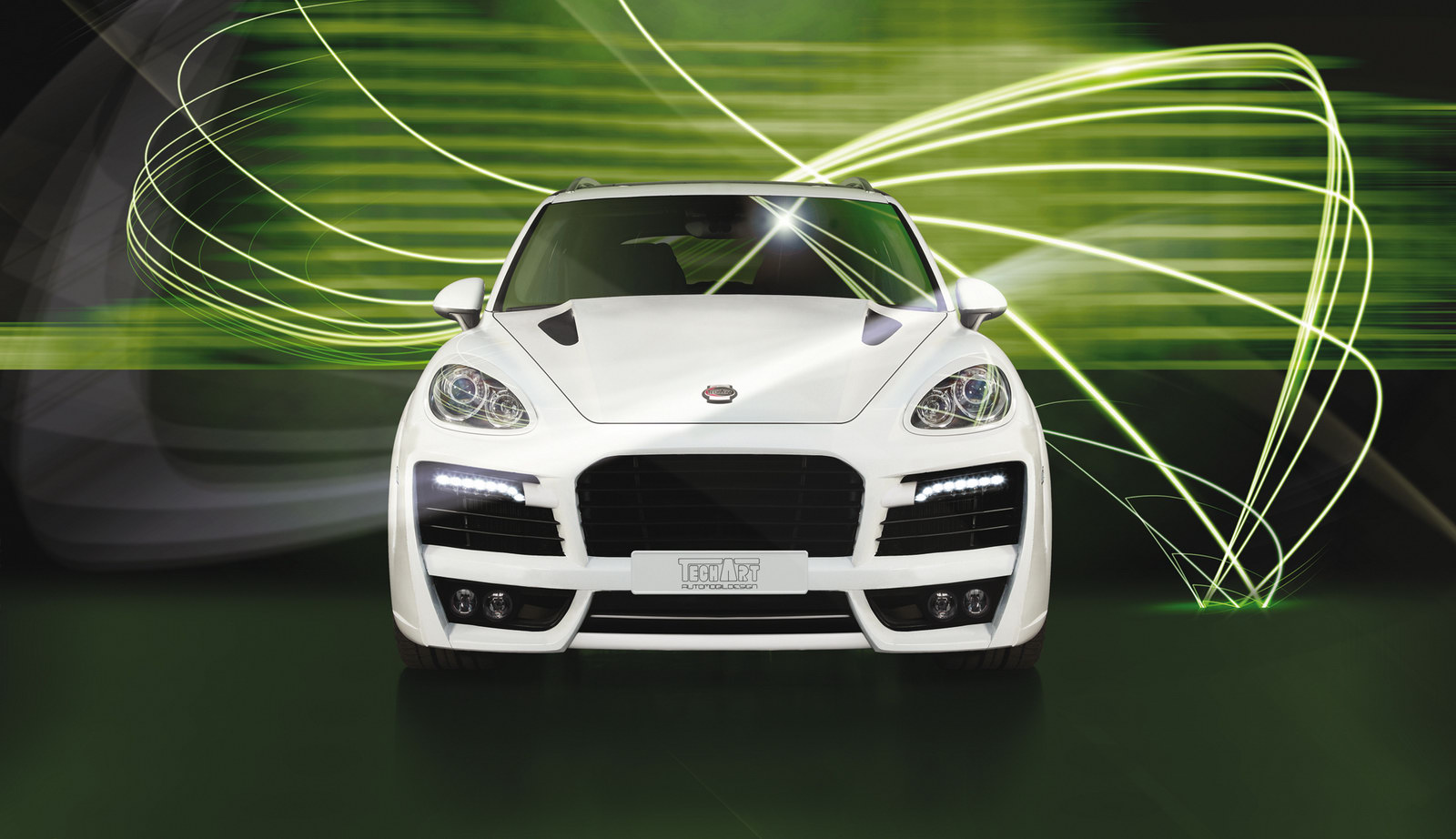 There's that reason, because I like thinking about and then there's a more "convenient" reason according to which when people spend a large amount of money on a car they want it to look different and to perform.

Techart is a German tuner that for year and year has been doing that to factory cars, and not just any factory cars, bur Porsche. So here's what they've been up to lately with a nice teaser of one of their products. The product in question is the Techart Porsche Cayenne Magnum edition and it seems like the hugely fast SUV will become even faster.
The only thing is that before that happens it'll be getting more striking to look at as Techart have decided to give The 2010 Porsche Cayenne a complete makeover. I'm talking about the whole nine yards, there's a new front bumper that features the ever so extremely necessary LED daytime running lights and a set of extra xenon units. the list continues with a carbon fiber hood, a new rear apron, a set of side skirts for added stance and even a roof spoiler.
The interior also gets a change for the better but that isn't presented in quite so much detail. Even so, if you'll want to have a look at this car your chance will come from November 11 to 14 as that's when the Zurich Car Show will be open.
The performance accessories for now are limited to a sports exhaust but soon the full techno madness should be revealed.