Now, this is something you don't see everyday. In fact, I'm pretty sure this is something you don't see, at all.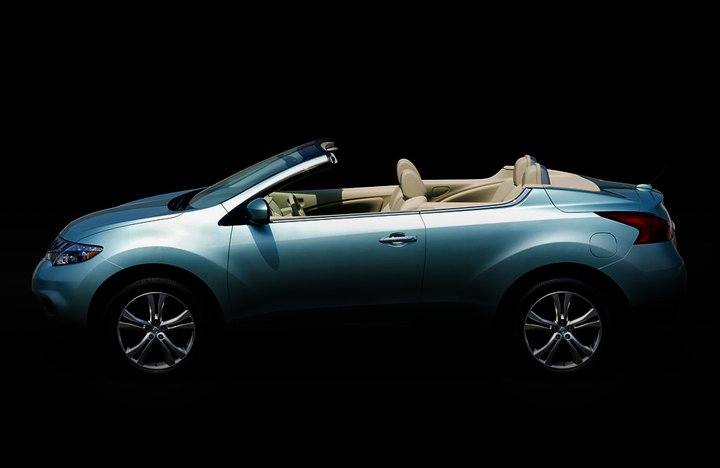 This is the Convertible version of the 2011 Nissan Murano, the so called, Murano CrossCabriolet.

Now, there had been a few rumors about this car's existence but I sort of ignored them for two reasons.
First of all, I thought the 2011 Nissan Murano CrossCabriolet would never happen. Since we're seeing it here, I may have been wrong.
And secondly, I'm a pretty big fan of the Nissan Murano SUV so I'm not sure this would completely work.
While I'm uncertain about it, the Japanese are at the other end of the story and speak of the Murano CrossCabriolet with quite a bit of praise. The 2011 Murano CrossCabriolet is said to bring the open-top experience to new grounds and overall making for a more exciting ride.
I'm not sure, but seeing as the only picture we have came from Facebook, I now have one extra bit of interest in the upcoming Los Angeles Motor Show.
That's because the 2011 Nissan Murano CrossCabriolet will be there for a full unveiling.