Toyota and Tesla managed to join the forces in order to give birth to the first electric version of Toyota RAV4 SUV. The Japanese from Toyota revealed two teasers in order to remind us that an EV version of the RAV4 SUV is under development.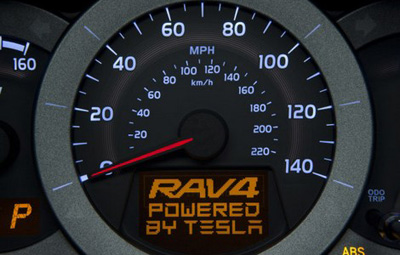 For now, the details are limited but once with the revealing event which will be held at the Los Angeles Auto Show, the Japanese people will reveal more details about the model. Toyota decided to reveal the speedometer of the model where we can clearly see what is about: "RAV4 powered by Tesla".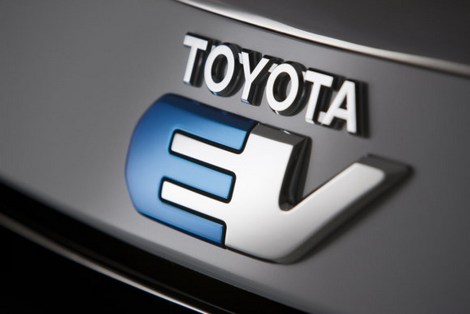 The second image don't tell us too much about the electric SUV, it shows us the logo which proves that we deal with a Toyota EV vehicle. As told above, the teaser images were revealed without any explications so we have to wait for the U.S. auto show to find more about the new Japanese SUV.