There is no doubt that the exterior design of the new Nissan Juke raised a huge amount of controversies caused by its styling philosophy which is quite different from what we might expect. Don't get me wrong, there are still quite a lot people that enjoyed Nissan's idea and bought the Japanese crossover but the Impul tuners decided to create a tuning package that can attract a good part of the "unsatisfied" customers, at least this is what they hope.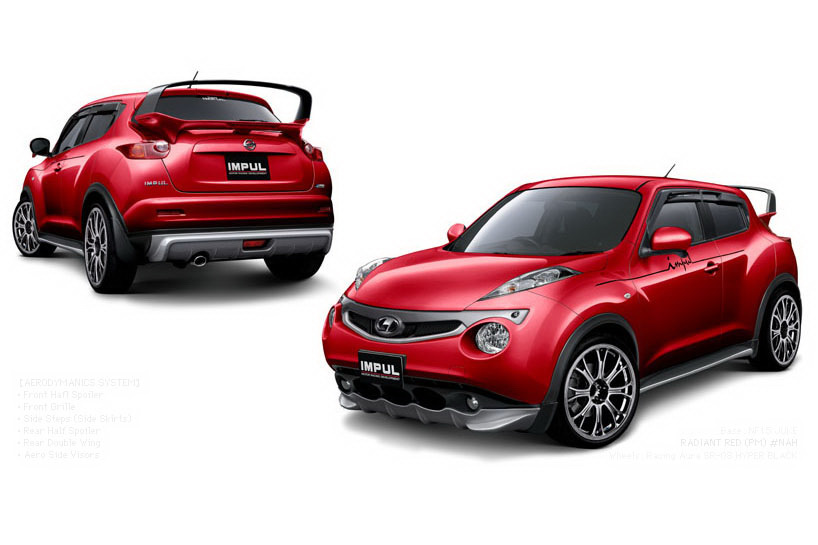 Straight to the subject, Impul is a Japanese tuner, not very famous indeed, which tried to refresh the appearance of the Japanese crossover by adding some custom components, quite enough to call it a full aerodynamic package.

The Japanese specialists fitted Juke with a revised front grille painted in silver, a new front spoiler, aero side visors, side skirts or side steps while the rear gets a new diffuser and an imposing rear wing placed on the trunk. The Japanese model also gets new 19-inch Racing Aura SR-08 HYPER BLACK alloy wheels fitted with 245/40-19 tires alongside a custom sports exhaust system and a new set of high performance brakes.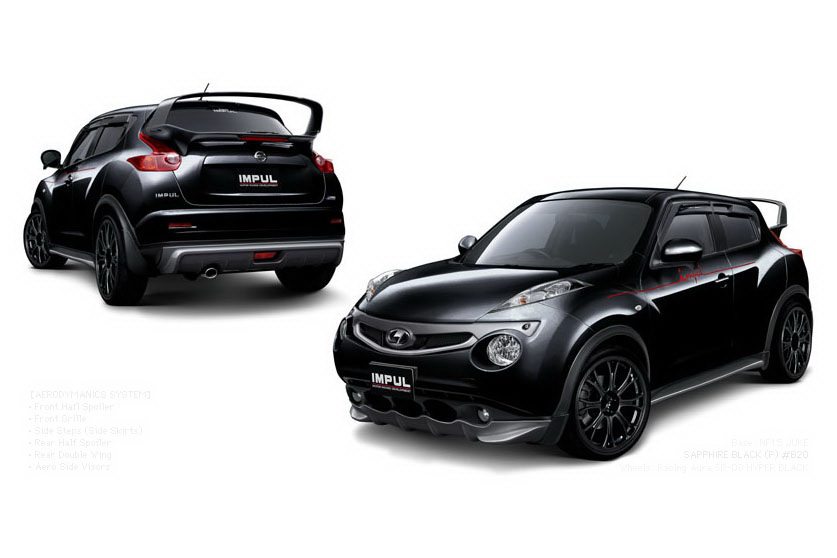 Under the bonnet, Impul offers a performance upgrade specially designed for the 1.6-liter gasoline unit that fits the stock Juke. Therefore, the four-cylinder unit manages to develop more power thanks to a remapped ECU unit but there are not any details on this for now. In order to improve the ride as well as the handling, Impul specialists offer a new sport suspension system able to deliver better performance alongside with a lowered ground clearance.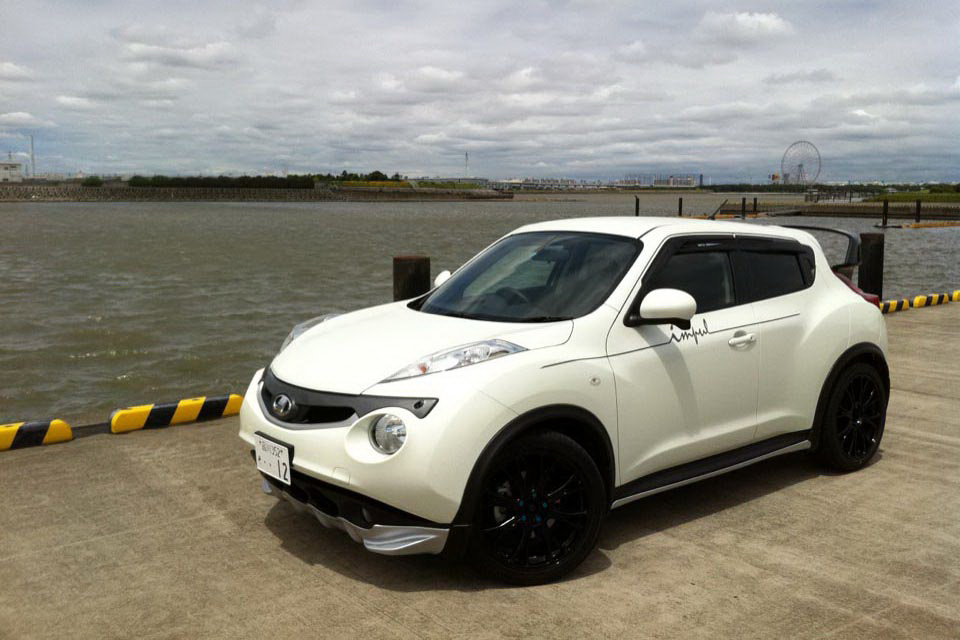 In terms of price, the styling package developed by the Japanese tuner is priced at $3738 without taxes. The performance package developed for Nissan Juke comes at a price of $2218 excluding VAT, a price which somehow tells us how many horsepower you get in addition. The tuning kit is offered in various exterior finishes such as Radiant Red, Steel Blue, White Pearl or Saphire Black. Full details about the styling and performance components as well as the pricing are available on the website.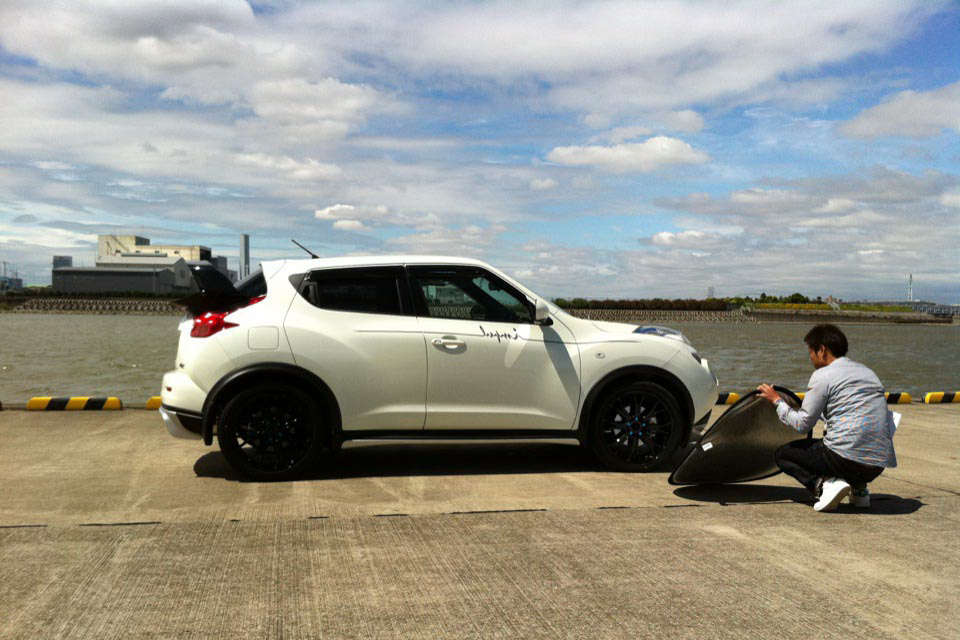 Source: Impul