Out of late stages of development and into the spotlight: this is the Pikes Peak Dacia Duster or "No Limits" as it has recently been named.
Meant to take on what can be the most surprising race in any sporting calendar, the Dacia Duster No Limits one-off car is powered by a lot of technology and a dream.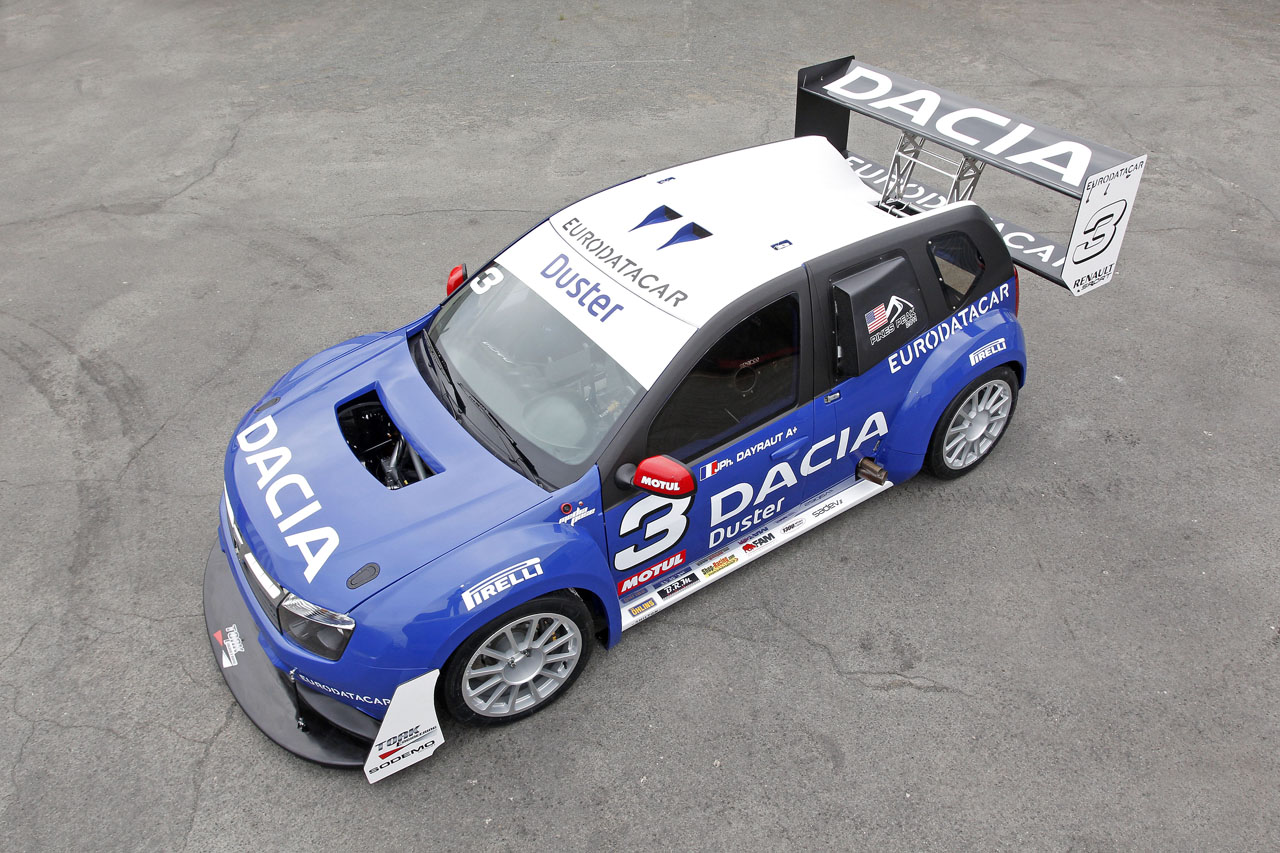 We'll get to the underpinnings later but the dream is of winning and it is one shared by the Romanian manufacturer as well as the selected driver for the race.

On the manufacturer's side, there is very little sporting heritage, in fact, apart from recently winning the Andros Trophy one could argue that there is no such thing.
Couple that with the collaboration from Renaultsport as well as other companies and the final product they came up with in the Dacia Duster No Limits and their interest in the dream becomes fairly obvious.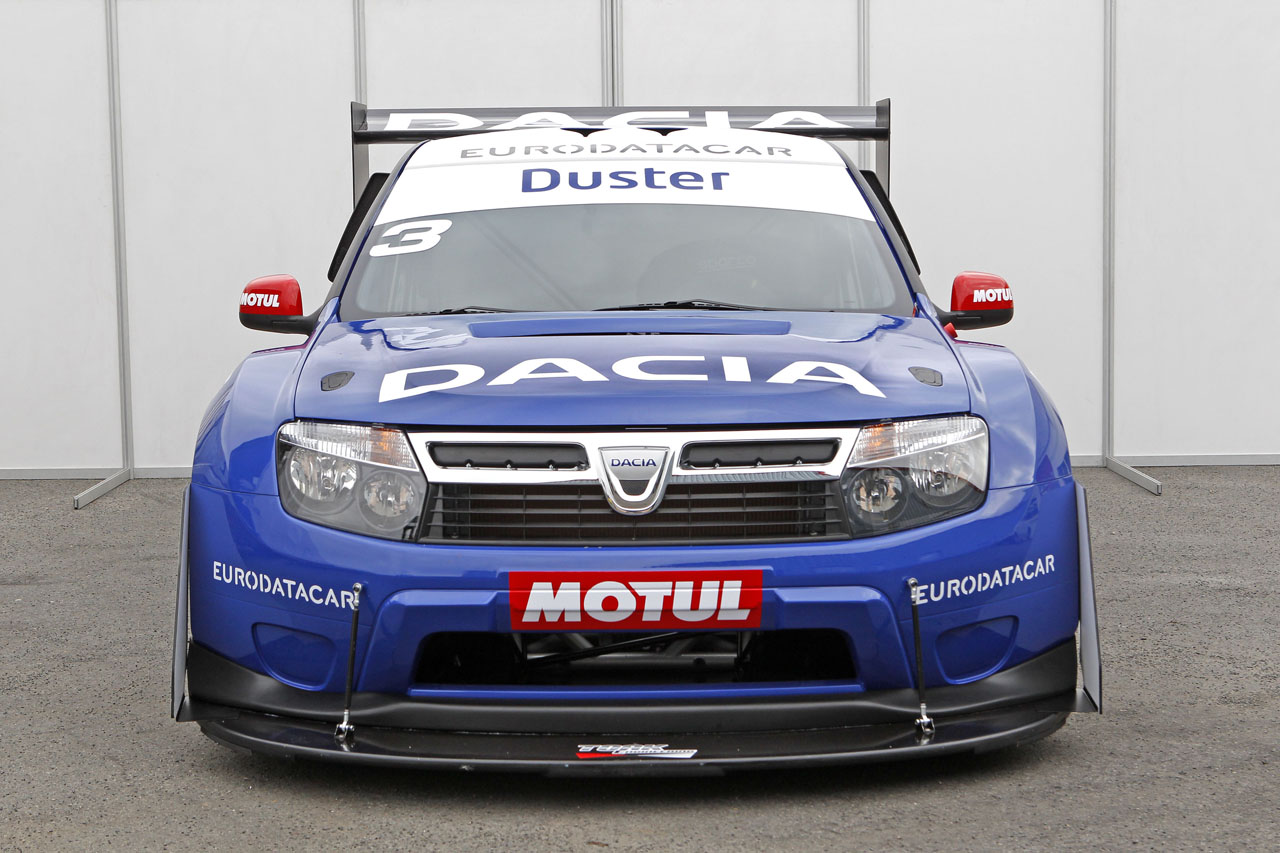 The driver on the other hand is Frenchman Jean-Phillipe Dayraut, a moderately successful rally driver who has the dream of standing out at Pikes Peak.
His biggest success so far was winning the Andros Trophy three times. That isn't very impressive on the big scene of motorsports but it does show Dayraut as having a good background.
All hopes on achieving the dreams of the Pikes Peak Unlimited Class trophy will actually stand on the cooperation between all of these parts but mostly on the Dacia Duster No Limits.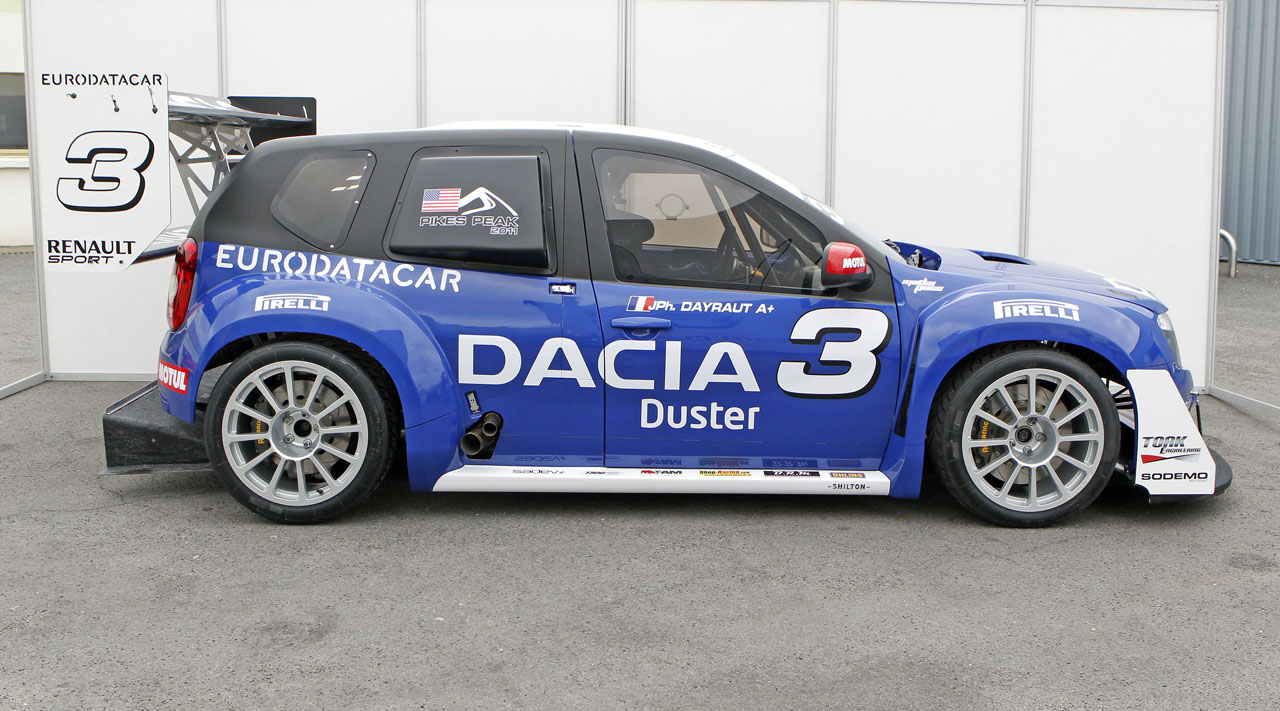 Built on a custom chassis, with a custom bodywork on top (even though it looks like a Duster, it's not) and using a mid engined setup unlike no other the Pikes Peak machine is clearly on of the top contenders.
The aerodynamics package alone should be proof of the level of engineering and detail that went into designing the car.
Then again, the very un-Dacia Duster-like 3.8 liter V6 engine that was tuned to the point of developing an amazing 850 horsepower isn't going to slow the car down.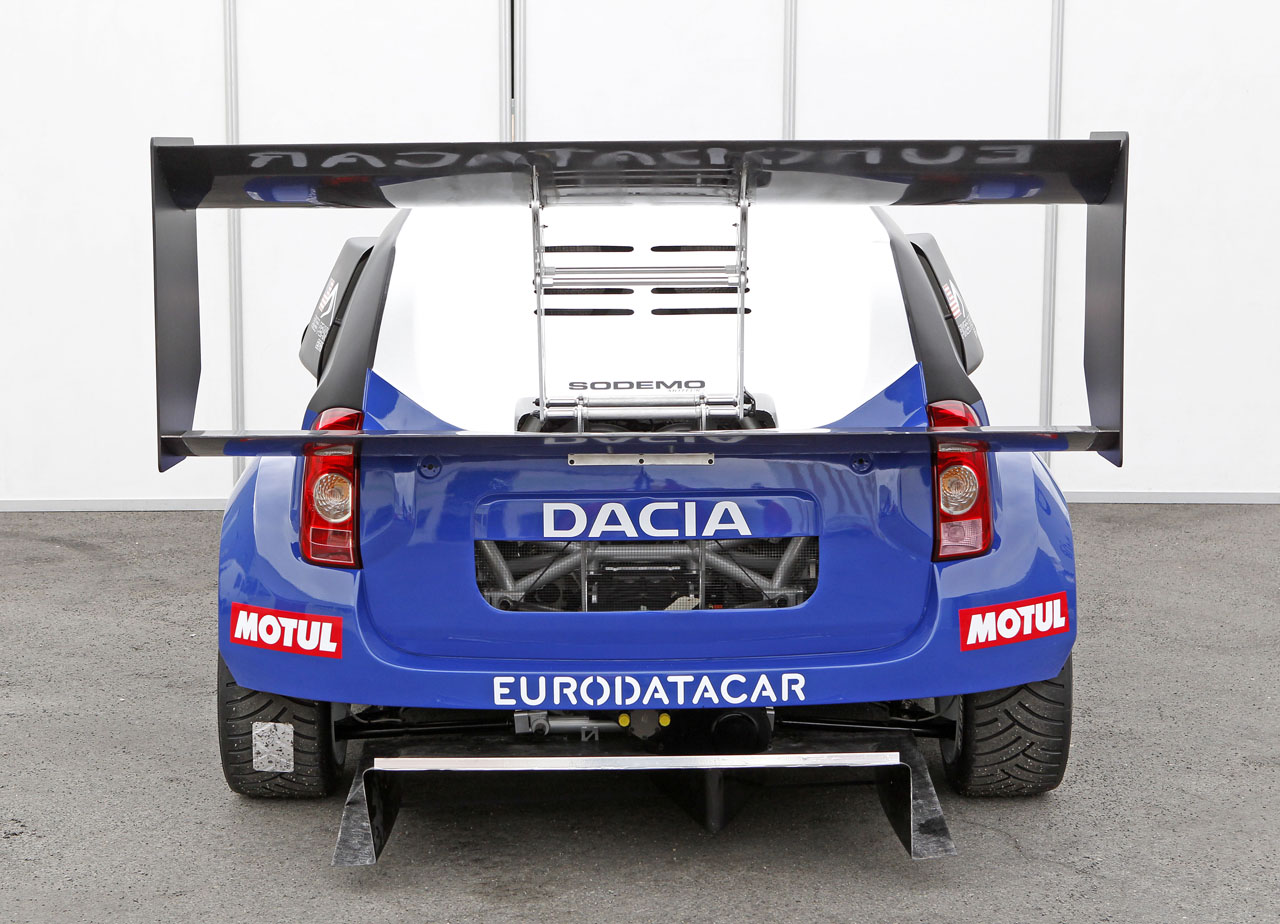 As if this sort of thing isn't enough, Dacia's press release wants you to know that underneath the monster powerplant that will take the Duster No Limits to the top of Pikes Peak lies the DNA of the Nissan GT-R.
After the whole range of teasers and such, until the actual race day of June 26th, the Pikes Peak hungry Dacia Duster No Limits is likely to no longer hit our public eye so enjoy the imagery.