The next generation of Mazda's people carrier saw its first unveiling as a European market ready model back at the Geneva Motor Show and now we've got some news in relation to the U.S. ready version.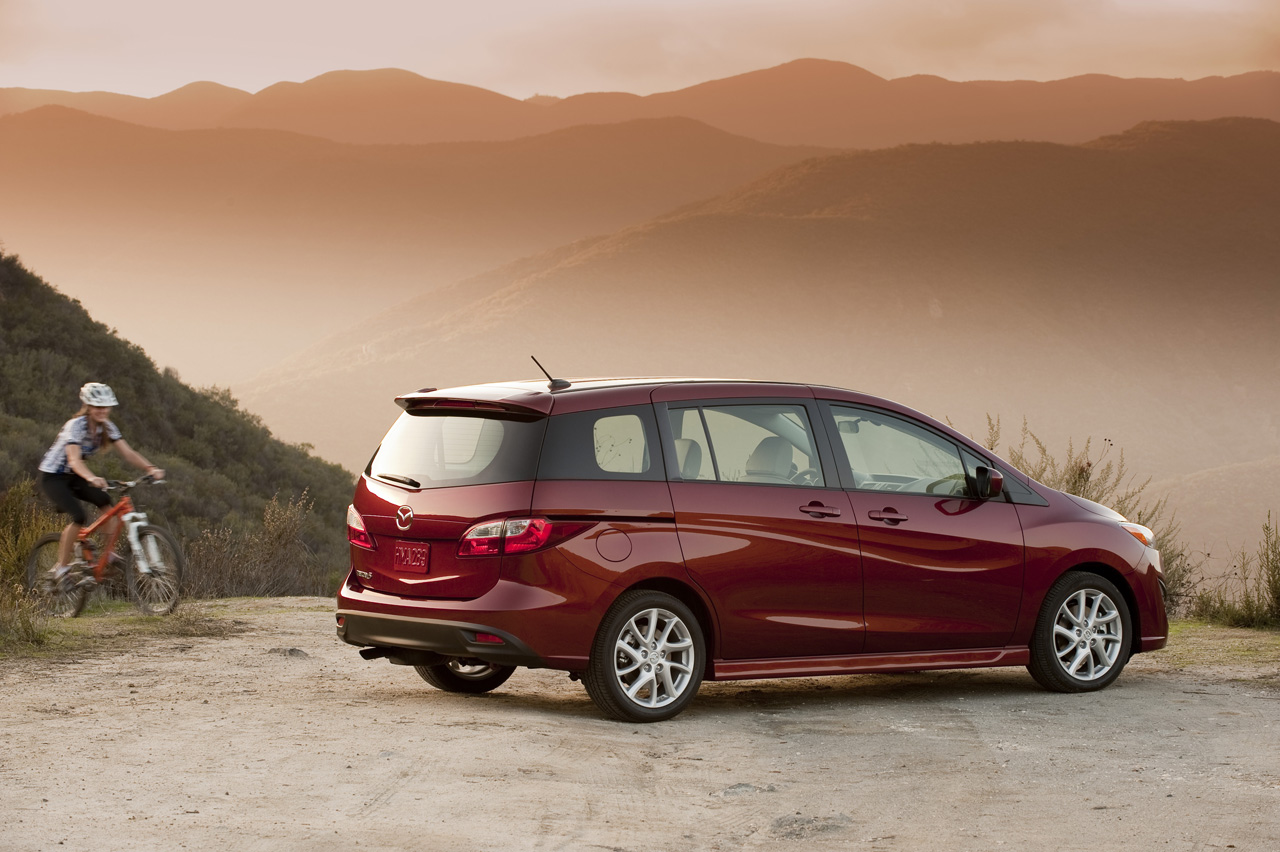 The USDM 2012 Mazda 5 will see it's first appearance made at the upcoming 2010 Los Angeles motor show.

Frankly I'd be more excited about seeing a new Mazda RX-9 over there but the Japanese only told us about the Mazda 5 people carrier so let's look into it.
The 2012 Mazda 5 will be powered by a 2.5 liter engine inline five cylinder engine that develops 157 horsepower. If you're thinking this is some sort of breakthrough, think again as this is the same engine you'll find in the Mazda 3 hatchback and the Mazda 6 sedan. All of that "astonishing" power will be sent towards the wheels via an automatic gearbox as standard or a manual option.
As to be expected performance and handling aren't key attributes in this area of the market. What matters here is the stuff this car is good at. Things like seating for six people that can be configured in so many ways there's not enough space on the Internet for the whole list. Another massive plus point of the Mazda 5 is the space inside that's about as big as space itself.
Mazda are aware that while the 5 is clearly very capable fans will want to see more in Los Angeles so they'll also be bringing the Shinari concept