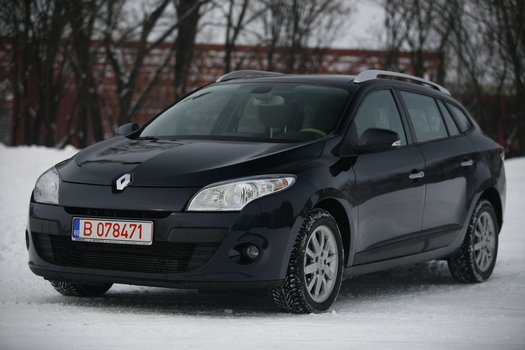 It seems like Renault has a new member in the family, I'm talking about the break version of Megane called Renault Megane SportTourer. No family of compact model is complete without a break version, because that version is the choice of a practical man which needs a little more space in the trunk area.
So the French peoples from Renault choose as name for this body Megane SportTourer, not break, not estate, but Megane SportTourer. Maybe the sales advisors will remember this name but for us still Megane Break will remain. Megane SportTourer is the fifth version of body from this range, it fits perfectly among Megane Coupe, Megane Sedan and Megane hatchback.
This Renault Megane SportTourer from the exterior point of view is different just in the back side, the designers choosing smooth lines without any straight lines. Compared with Megane hatchback this Megane SportTourer has the wheelbase bigger with 60 mm. The trunk provides 524 liters capacity and if we remove the backseat we have a 1.600 liter space. About the price and motorization there are none details, at least for now.