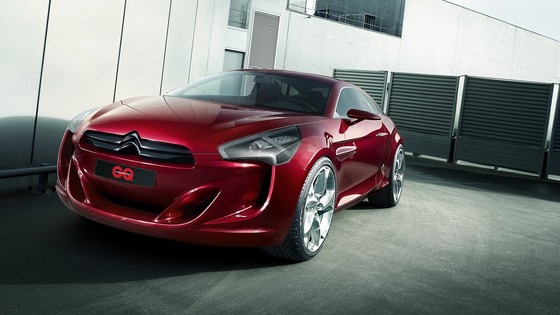 The guys from Citroen managed to create a spectacular concept, I'm talking about the Citroen GQ concept which will not be presented at Geneva Auto Show 2010 as we expected, but at the Auto Show from London. Citroen began this year with full force, having other two concepts at Geneva Auto Show 2010, I'm talking about the DS High Rider and Survolt, the rumors are saying that a third one exist too.
The French press is saying that from this concept might mirror the future Citroen DS5 but as well could be a crossover with coupe tendency's with four seats. The motorization is as we expected, hybrid. The details are very limited but from what we have I have to tell you that it looks interesting.
Citroen GQ comes equipped with a 1.6 liter gasoline engine and an electric one, the result is an acceleration from 0 to 100 km/h in just 4.5 seconds. For an engine with a that low capacity is quite sturdy and even ecologically having emissions of 80 g/km. Most probably this concept is just a style exercise and will not be a model to be product in series.