A video with the next-gen Honda NSX hit the web, with the sports car being at Nurburgring for some final tests, before hitting the market perhaps next year.
It seems good news for Honda fans, as the Japanese manufacturer has already shown their intentions of producing a successor for the present NSX, which will eventually end up bearing the same name.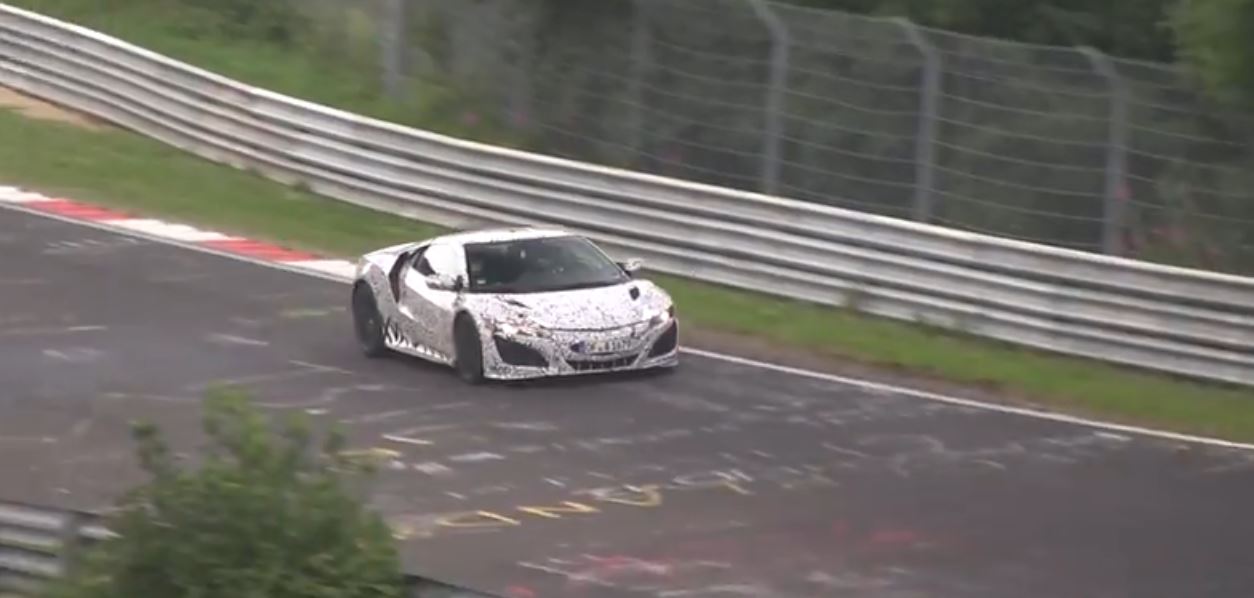 As you will see in the video with the test mule on the track, the next-gen Honda NSX will tweak some slight changes at the front and rear end, while under the hood the model is believed to come with the most significant changes.
We might be looking here at a hybrid version being put on the new NSX, also sporting the Sport Hybrid SH-AWD system, first to be seen on the 2014 RLX.
Thus, the next-gen Honda NSX will be coming with two electric motors, powering the front wheels, while the V6 petrol burner will send the power to the rear wheels.
The V6 unit will be accompanied by a twin-turbo direct injected 37L that would probably develop around 600 horsepower, the engine being hooked to a dual clutch with more than 6-speed transmission.