The British model got surprising bad results at the well-known Euro NCAP test, the Jaguar XF being able to get just a four stars rating. You may accuse me of using not the most properly words when telling you this is a surprising bad result but the British manufacturer stated itself that they will take a serious look on this problem.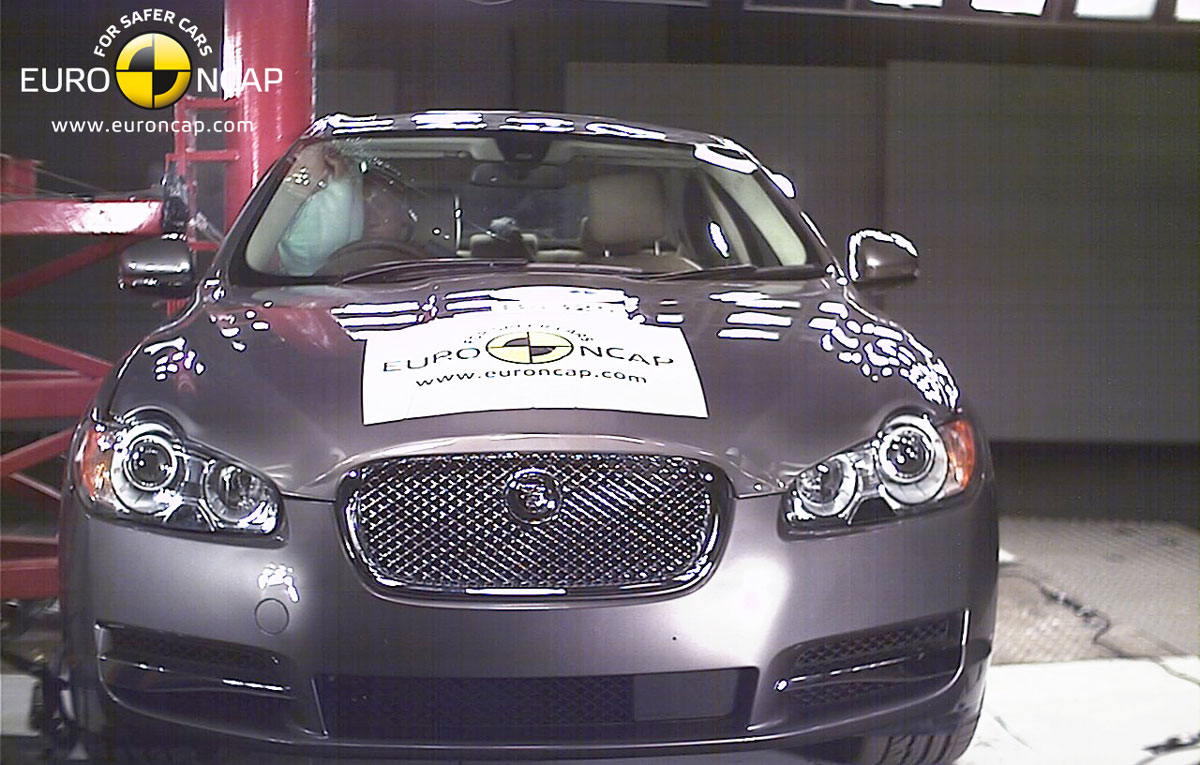 Getting four stars from five would be rather a good result but not for the Jaguar XF, a model that aims to defeat the premium brands that are currently imposing on the market.

The problem appeared when the Euro NCAP engineers put the model on a lateral impact and saw that the protection in this case is not the one expected. A proof on the unsatisfactory result obtained by the British model are the photos and the video published by Euro NCAP, where the XF gets rammed from several positions.