The police from German State of Hesse ordered 800 Opel Insignia Sports Tourer units to serve the local police. Under the bonnet the German model offers a 1.6-liter engine able to develop about 180 horsepower and 230 Nm of torque.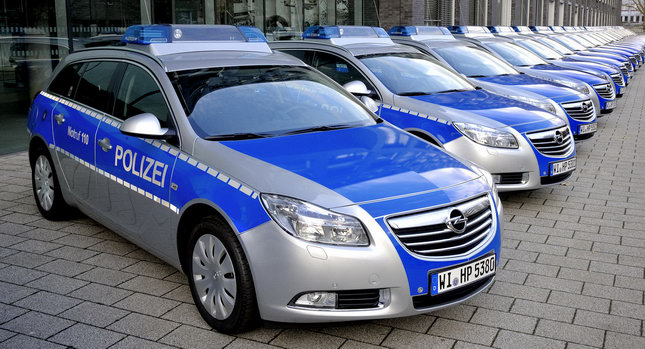 The police fleet ordered by the Germans comes with all the necessary equipment for a police car that has to be able to be quicker and safer compared to those who did not obey. The main features of the Opel Insignia ST Police car are the additional lights and warning equipment together with the two-color body design.

Together with the stylish blue stripes found on the hood, roof and trunk, a badge was added on the side telling you that you deal with the police. Other interesting details are not available for now but this news is important as we talk about a pretty large amount of units, namely 800, a number which helps the manufacturer to increase the sales.