Is it a submarine, is it a transformer? No, it's a Volkswagen. Honestly, I thought it would be hard to top the Hyunday E4U concept. Yet here is Volkswagen proving me wrong.
And the name is misleading at best. When I think of car being "4 fun", somehow I never imagine a minivan.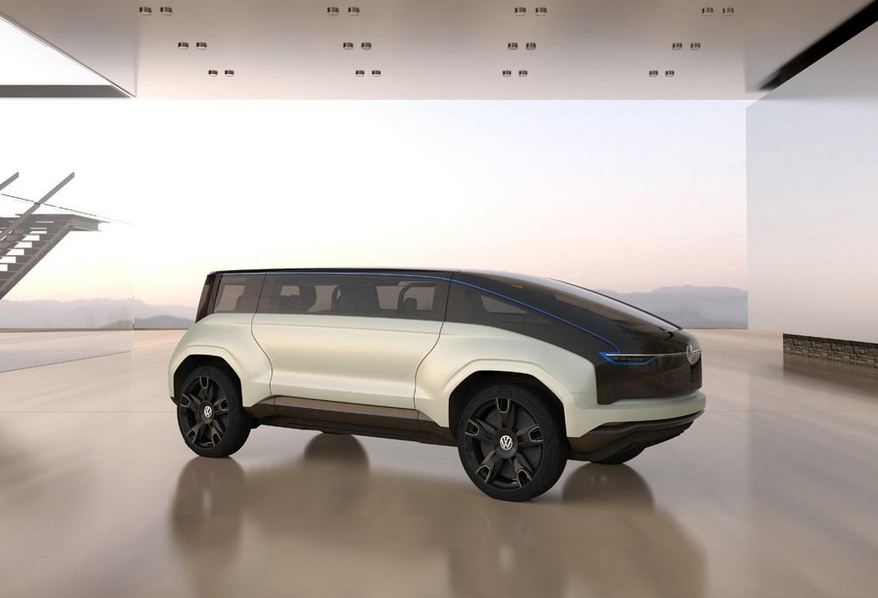 But despite having a weird shape, this futuristic minivan is quite packed with technology. Not much is know about it yet, but apparently it's a hybrid vehicle that uses solar panels on the roof to recharge the batteries. That explains a bit about the shape, maximizing usable surface for the panels.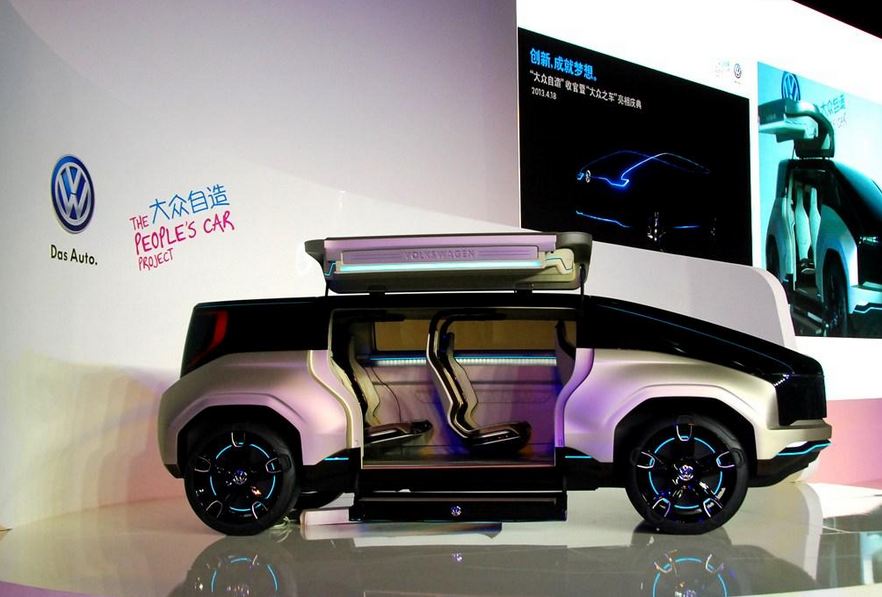 Alternatively, you can also charge the Volkswagen 4Fun via a wireless recharge system. Designed in cooperation with Chinese students, the concept will have internet connection, advanced safety systems and even an autonomous driving system.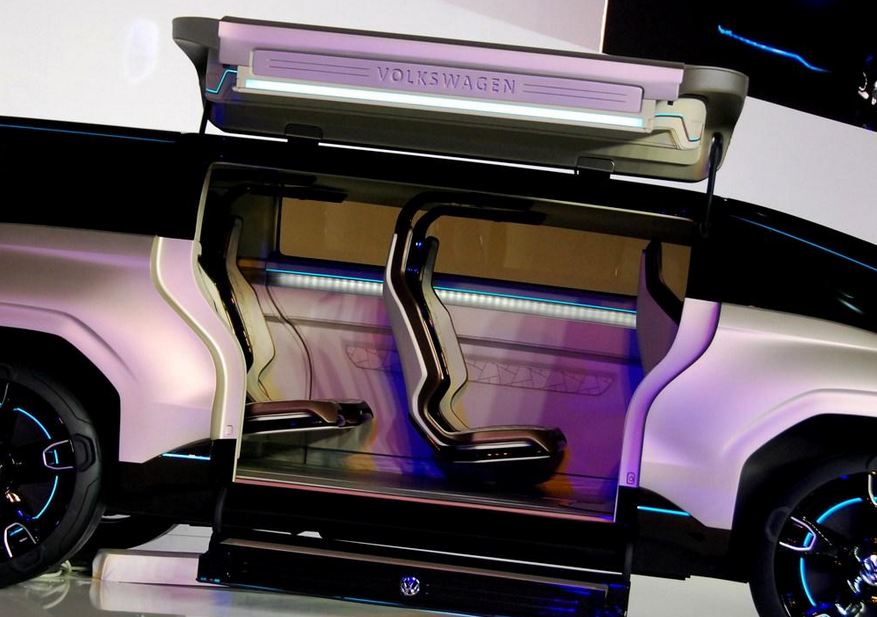 The two large side doors open upwards, giving great accessibility inside without needing too much space to open. The distinct elements of design include the panoramic windscreen, the unique tail lights and the big alloy wheels it sits on.