The Volkswagen Golf, a nice car that went to being a great car with the GTI version and then went from great to even better in the R version.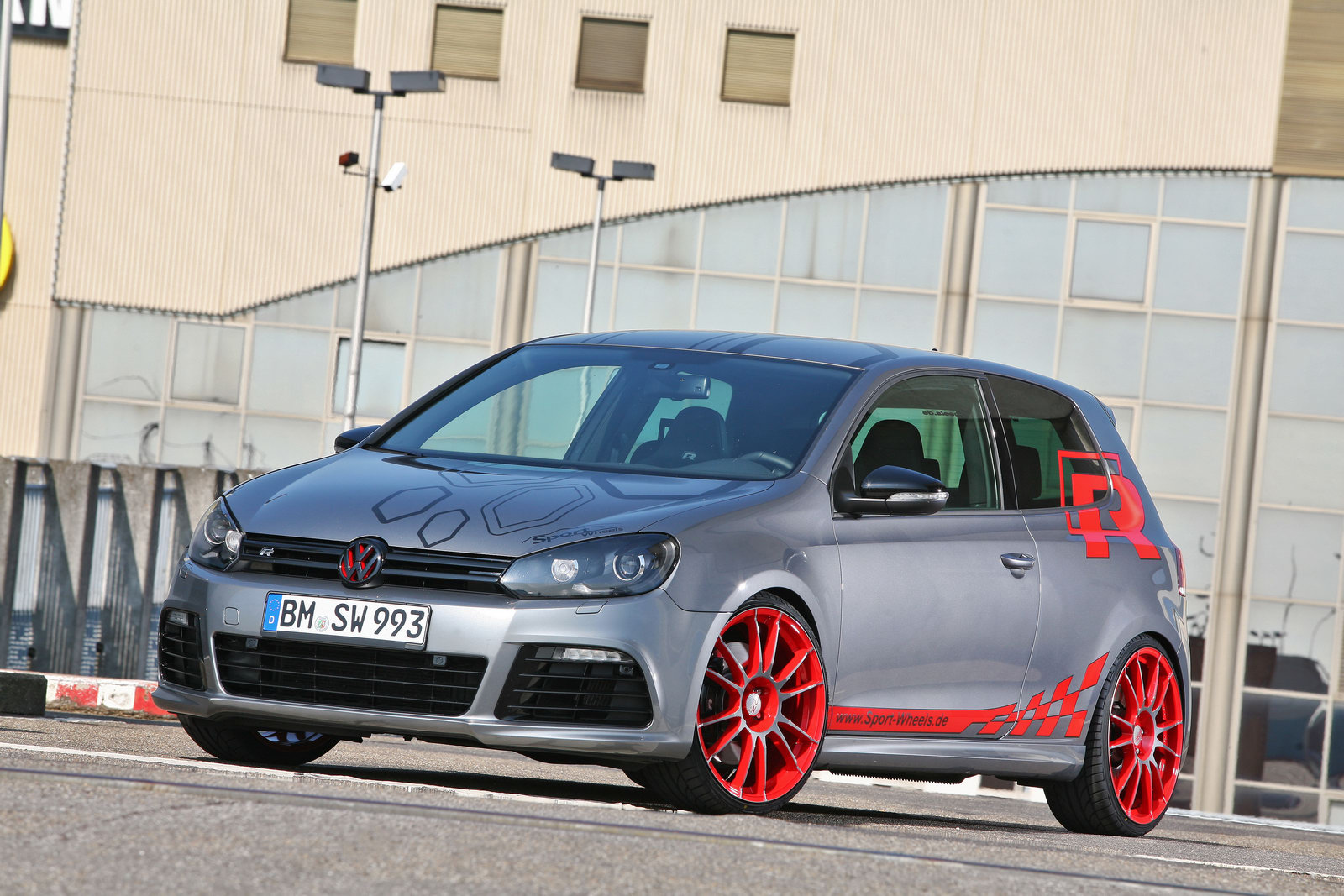 Now however, German tuning company Sport Wheels is offering a version of the new Golf that's downright reckless.

Perhaps it's a bit of an exaggeration on my front but then again some street racers users have had a lot more than 330 horsepower out of the Golf and it hasn't always necessarily been four wheel drive versions.
That 330 is the horsepower figure served up by the tuner since they made some modifications which only end the list after a a remapped ECU and a custom sport exhaust system for the car's 2.0 liter TSI engine. That seems a bit strange to me, an already pretty highly strung engine teamed with nothing more than a sports exhaust and a new chip getting from 270 horsepower to 330 may be a bit of overkill on the spec sheet but you never know.
A sport suspension and lightweight 20-inch alloy wheels from O.Z. that fit 235/30 R20 tires are also part of the package. The decal set you see pictured here is an option but should you go for it you will end up with a bit of a Renault Megane R-26R look-a-like.