Haven't had enough of Lexus' efforts with sports cars? I'd say you're pretty much out of your mind but my opinion doesn't really matter.
What does matter is how a brand new sporty looking and widebody wearing Lexus LS was spotted in testing around the infamous Nurburgring race track.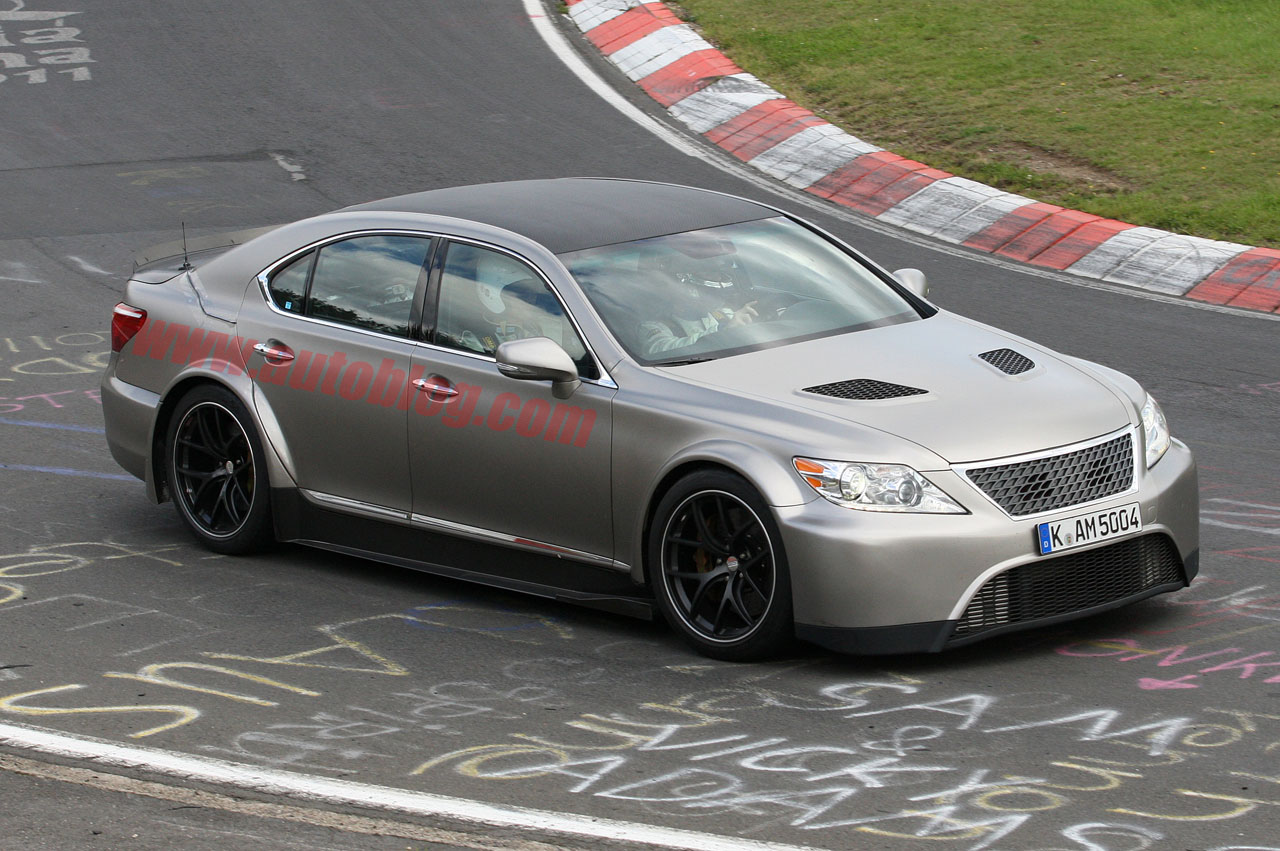 Apart from these images there's plenty of desired information missing, particularly in the technical specification department but I doubt many care right now.

Since actually knowing what things are about is out the window, we might as well start with the speculation on what this new Lexus LS may be.
The new slightly wide, widebody kit is a sign of the improved stance Lexus may be fitting to the new car, perhaps a sign of a new and much sportier suspension.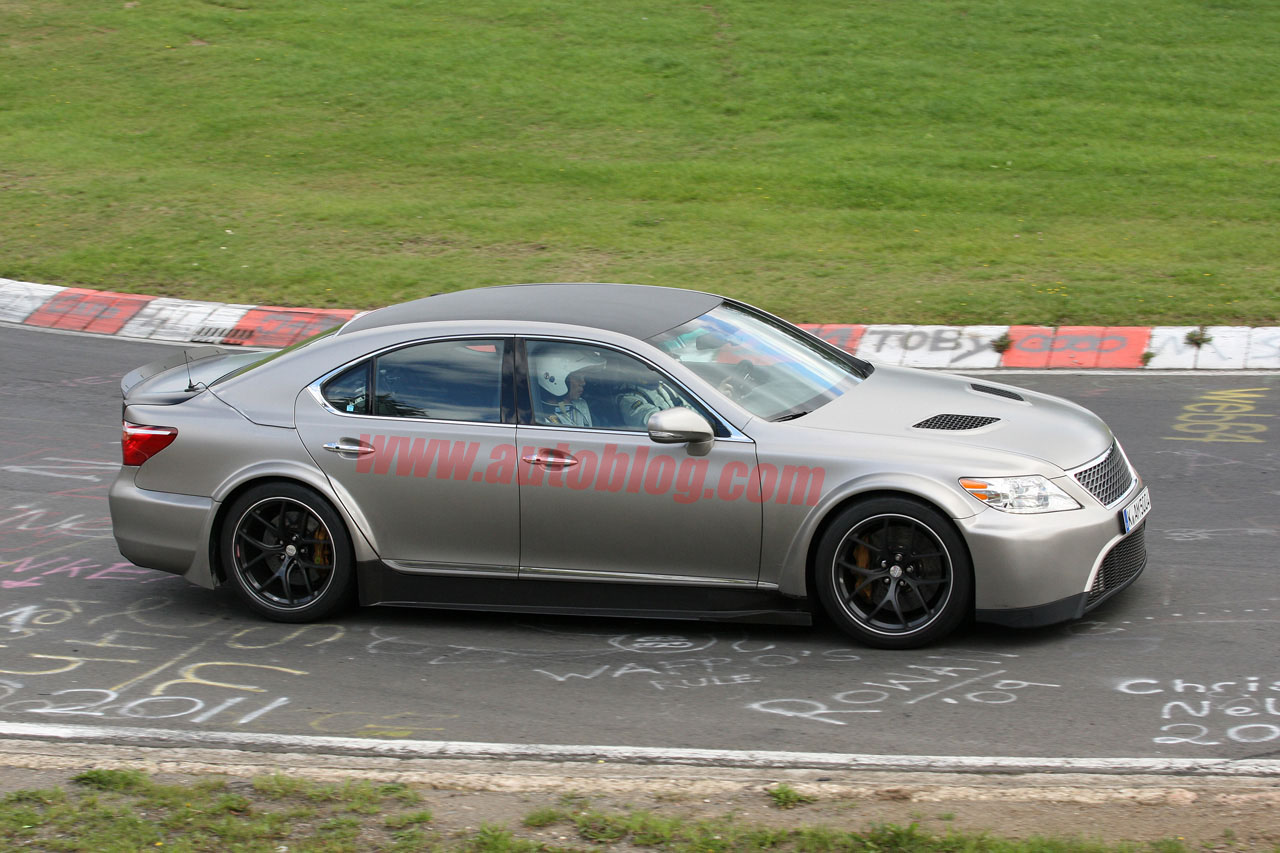 It could be the underpinnings of the recently rumored Lexus LS-F and while that sounds very interesting, it's what's going on with the front end that is important.
As we can see, the greatly increased air intake space makes for a well improved cooling situation which can only lead to one thing – a much bigger engine.
Seeing added vents on the top of the bonnet are even more significant and add just enough improved airflow to give us hope that Lexus may fit this LS-F model with the glorious V10 engine from the LF-A.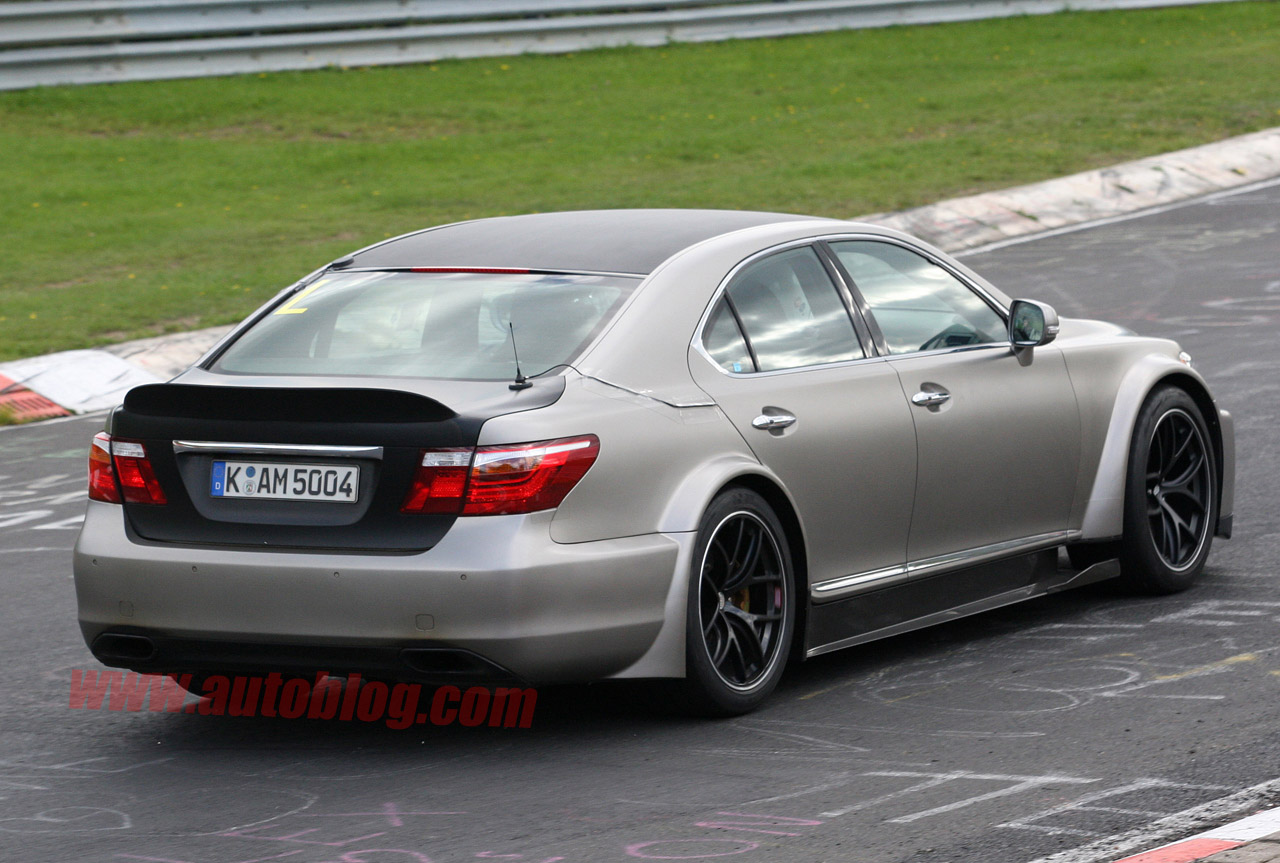 If this is true, we just can't wait to see what Lexus' sporting division plans to do next and if they will eventually put the same V10 in the smaller GS.