This particular bike was Jeff Decker's creation, and a nice example of period craftsmanship.
This is yet another great piece that Bohams has the honor of auctioning off, and certainly not the last.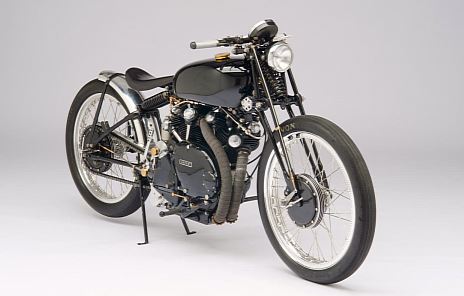 The Black Lighting was built in only 31 units, making for quite a rare bike. But what really makes it special is the special touch of Decker's handy work. He incorporated actual parts used by Marty Dickerson at the Bonneville salt flats.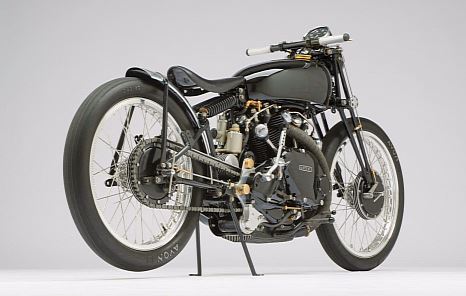 The Vincent Rapide Black Lightning is in spotless condition, with every part working as intended. The bike will put out some 70 Hp from the 998 cc engine and Amal GP racing carburetors.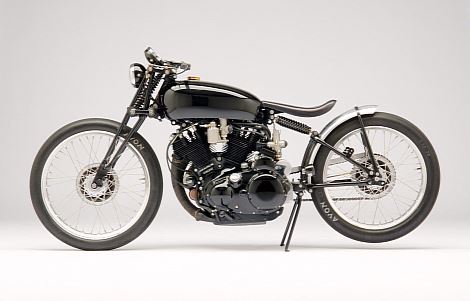 This historic motorcycle is expected to bring in anywhere between 100.000 USD and 125.000 USD, and it is a well deserved sum.