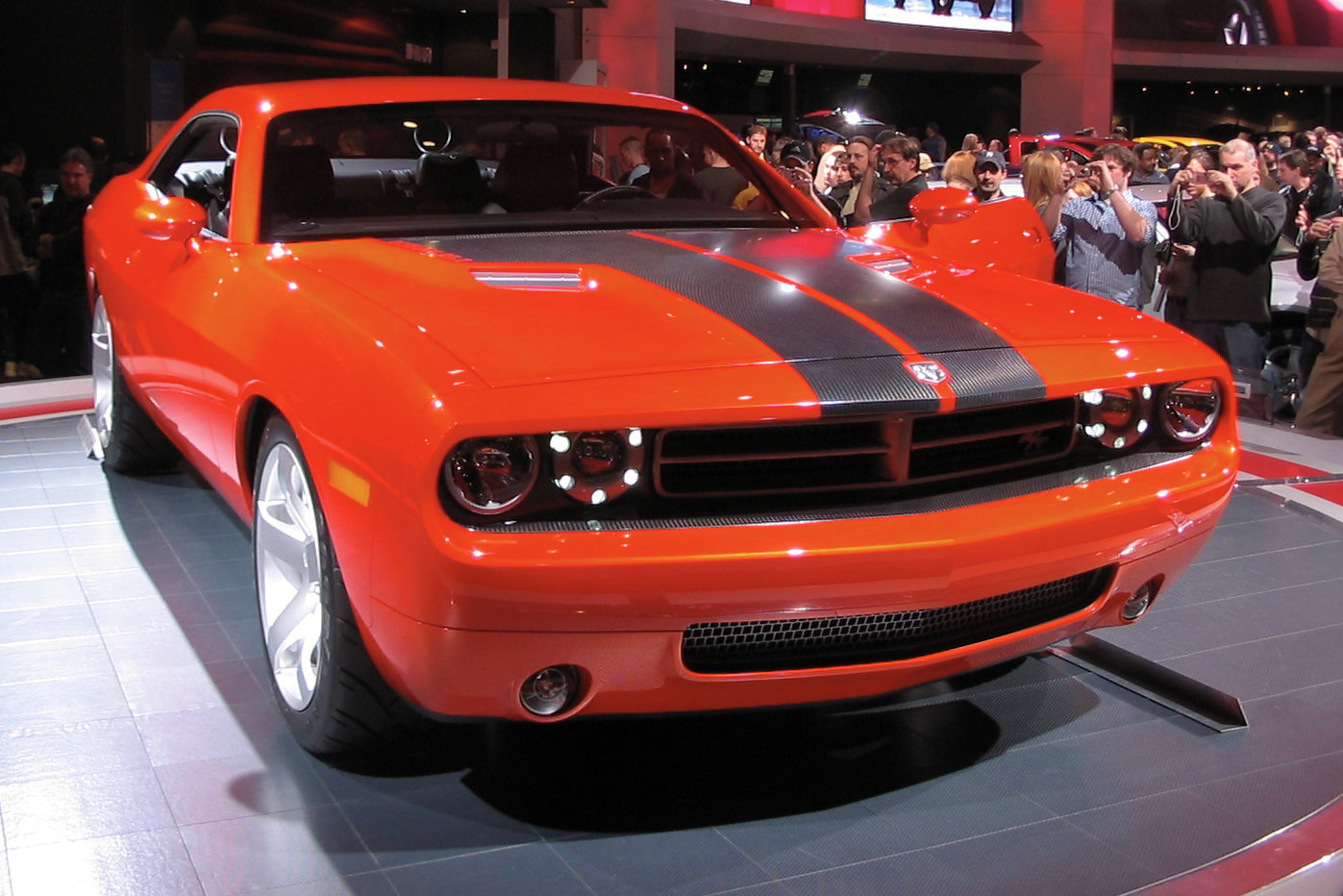 In order to complete our muscle car trio which already contains the Chevrolet Camaro and the Ford Mustang, let's take a look at the 2009 Dodge Challenger Concept.
This car has a very 70s look attached to each pictures, it just seems to be a modern-classic. The retro look is combined with 21-inch rims and state of the art technology. This way, the people from Dodge have managed to attract both classic car lovers and muscle car enthusiasts. The 6.1 Liter V8 engine will keep your heart pounding with the help of 425 horse power. The 2009 Dodge Challenger Concept is a heavy weight competitor of the new Camaro and Mustang, which will both appear in 2010.
The battle is harsh and no one can safely state that one of these three cars is much better than the other two.