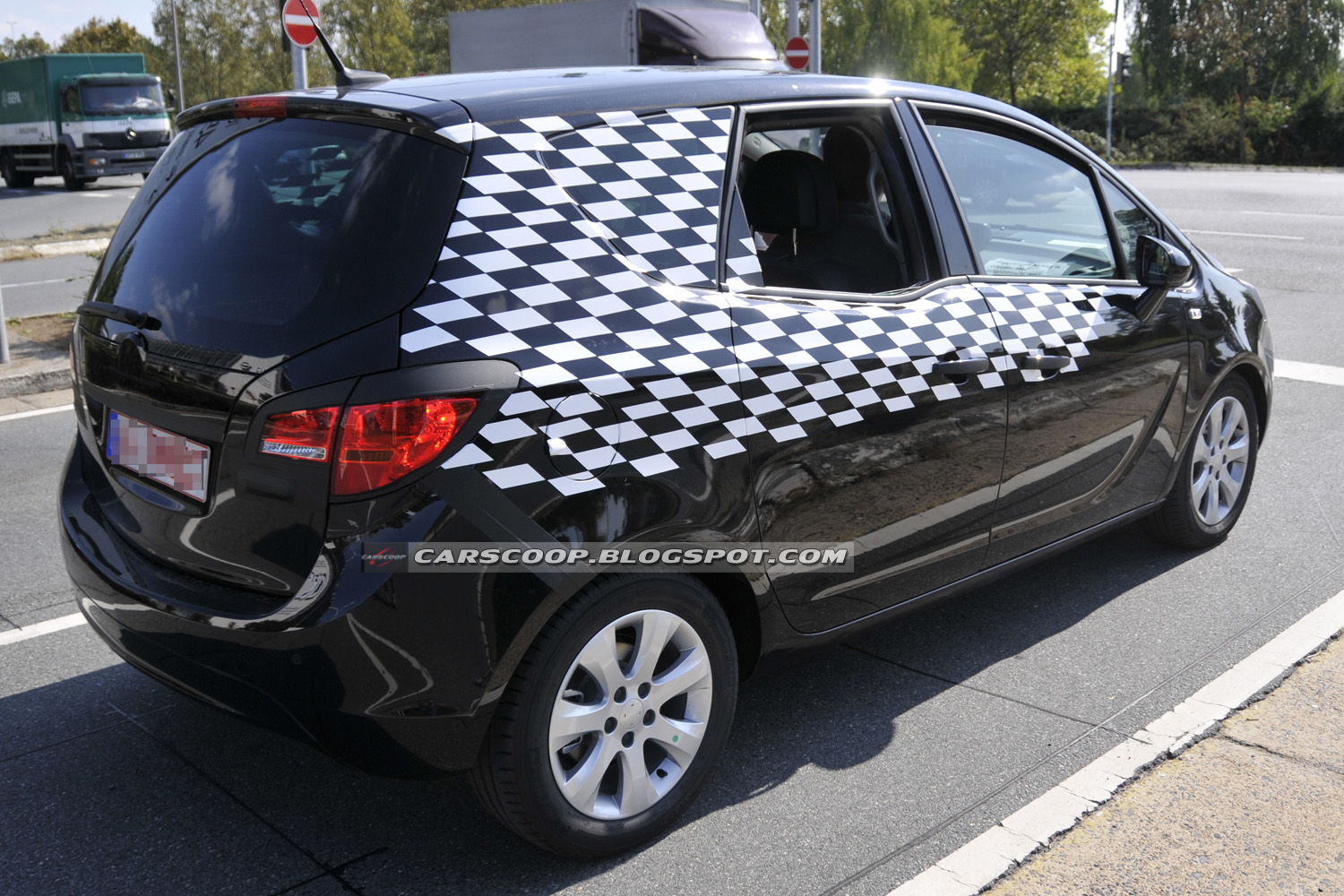 First thing I noticed at this car are the suicide rear doors. I don't see why they didn't make them to open the normal way; probably just to be fancy. From distance, you would say that is an ugly small car but if you watch it closer you would see the cool car that I saw at the first look.
The suicide rear doors are supposed to open at 90 degrees. Another unnormal fact that comes with 2010 Opel Meriva MPV is the glasshouse design. A thing that I noticed is the combination between the future design and the normal day car designs. The final product is supposed to look like this computer rendering.
We are very lucky to see the car with very few camouflage accessories (the black car from the main photo) and even with no camouflage accessory (the red car from the last two pictures from below). What's left to see is the interior. I'm very curoius to see if they made any major change at the normal Opel interior.