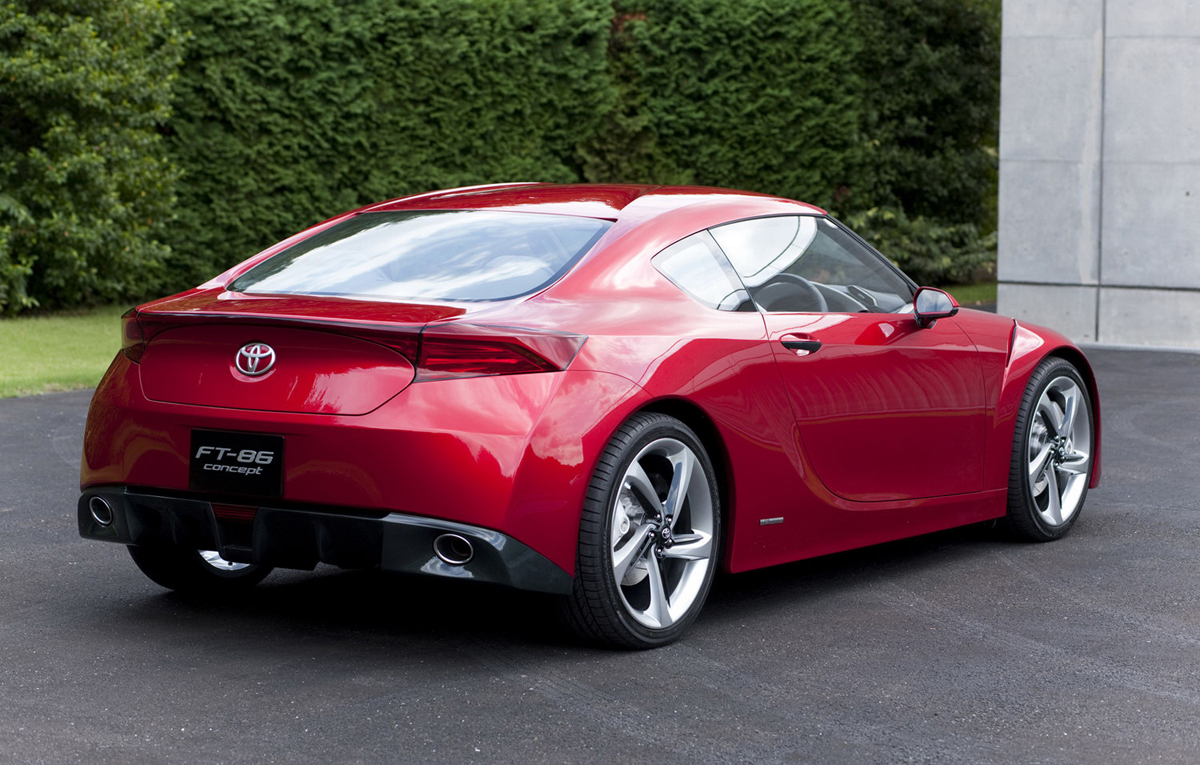 The Japanese from Toyota had the first official pictures of the coupe's that have created together with Subaru. That's not the first collaboration between Toyota and Subaru but this model is very waited from by fans. Toyota FT-86 will be introduced at Tokyo Motor Show and is in a state very close to production.

Toyota FT-86 will be available by end of 2011. The new Toyota FT-86 is a sports model equipped with a 2.0-liter boxer engine that engages the rear wheels via a six-speed manual transmission. Toyota FT-86 is an electric vehicle or a hybrid, as announced the first speculation, but is a model that expresses the desire to create a Toyota sport after many years they have not offered such a model. The interior this concept will be changed because the model has a futuristic interior, which has no real chance to go into production in this form.
The engine of this model is derived from the Subaru Impreza and develops 150 hp in suctioned version. Toyota FT-86 was designed at ED2 design studio in Nice, and appearance and is inspired by FT-HS hybrid concept unveiled in Detroit in 2007.