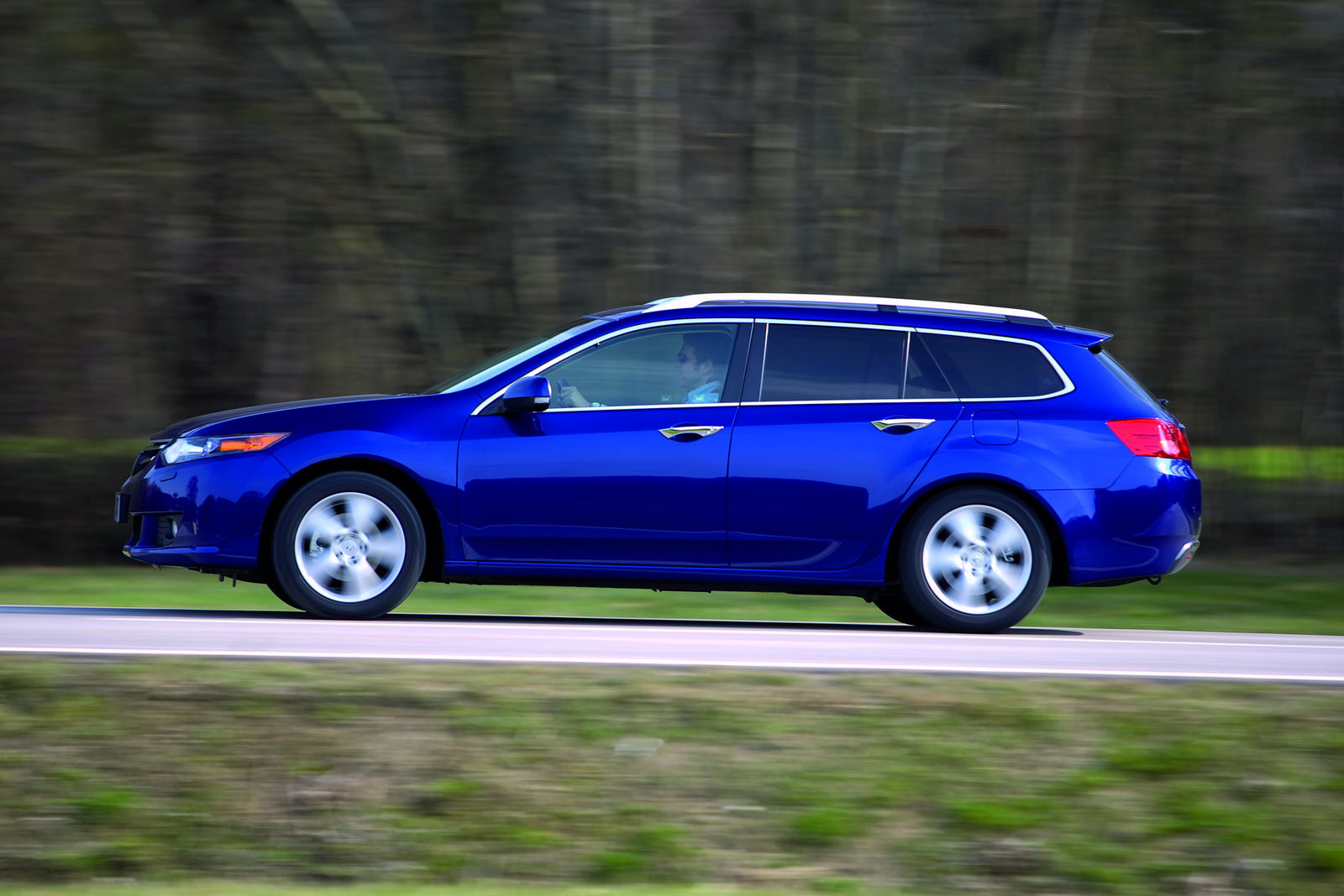 Here we got some news about the North American version of Honda Accord Tourer named this time as 2011 Acura TSX Sport Wagon. First I want to tell you not to expect good impressions from me talking about the design because as I always said, I hate the wagons.
People are expecting from this 2011 Acura TSX Sport Wagon to come with the same engines as the ones from the Sedan version who are already available in U.S. namely a 2.4 liter four cylinder engine which is able to develop up to 201 horsepower or the more powerful 3.5 liter engine which is able to develop up to 280 horsepower.
If that information is true, this may be the single thing that I may like at this wagon namely the engine options because they are pretty high for a wagon so it is going to have pretty good performances. Also, as I wrote in the title, this car is going to be revealed at the New York Auto Show.