BMW themselves admit that the 5 Series is their bread and butter machine. That said though, the 3 Series isn't exactly far behind and with an update due to show up very soon in 2012 form Bavarian sales aren't going to go down soon.
The spyshots we have here aren't of a "normal" 2012 BMW 3 Series, but of a hybrid version of the small executive car.

The thing is, in somewhat of a BMW tradition, this hybrid 3 Series is very difficult to tell apart from the regular 318 everybody will have.
This is why BMW's development and testing parties have stuck a nice little sticker on the front doors as well as on the back of this mule.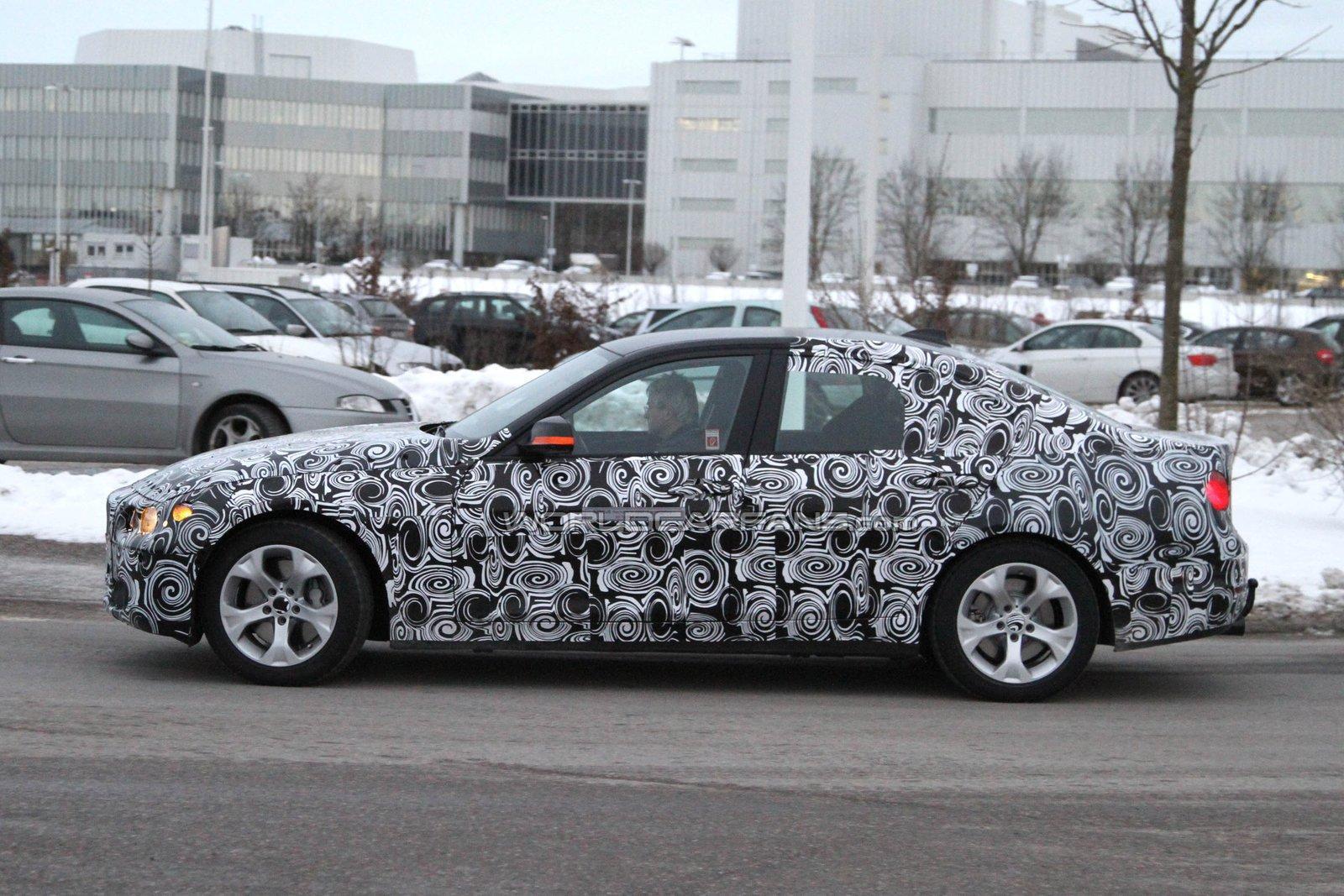 For the time being absolutely no technical details are available on the 2012 BMW 3 Series' Hybrid version. While nothing specific has been put on paper, we do know that as a general rule, the 2012 BMW 3 Series Hybrid will be borrowing a lot of tech from its bigger brother.
Since the BMW 5 Series ActiveHybrid has drivetrain made up of a 3.0 liter straight-six twin-turbo petrol engine producing 300 horsepower teamed with a ZF 8-speed automatic gearbox and a 54 horsepower electric motor some of that will definitely wash off on the smaller brother.
The 3 liter engine is probably going to be replaced by a 2.0 liter turbocharged four pot but the rest of the setup is most likely not altered.
The future 2012 BMW 3 Series is definitely interesting but on balance I think that an M3 in Touring form will be more interesting.