Big news after Toyota teamed up with Tesla and announced future electric models. They were not kidding and this is why. Toyota announced an electric version of the RAV4 SUV, an environmentaly friendly vehicle scheduled for the Los Angeles Auto Show.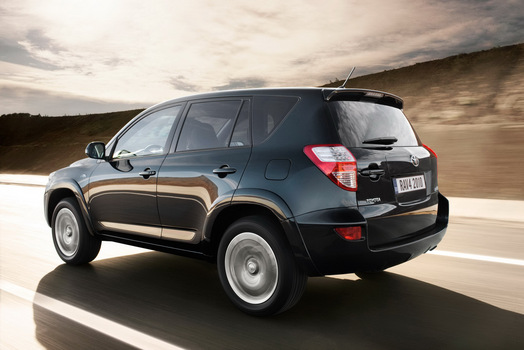 Here is the first result of the collaboration between Toyota and Tesla Motors. They joined the forces in order to create new and improved electric vehicles and the first model that will receive an electric version is Toyota's RAV4.

There are not many details on the new Toyota RAV4 electric model expected for 2012. As an electric model we can expect a lithium-ion battery to be fitted on the 2012 Toyota RAV4 EV but as the Hyundai fitted a lithium-polimer battery on their BlueOn EV and the technology is involving every second, we can expect of big surprises for the zero-emission Japanese SUV. Is still early to know too much details but further details are coming for sure.