Honda has been a huge player on the scooter and motorcycle market, ever since the Cub broke every sales record at the time it was launched.
Come July, Honda is prepared to release another scooter into the world.
Called the Forza, this machine will sport a 279 cc engine that will use liquid cooling and a CVT automatic gear box. The power output will even make it legal on the highway. The 2014 Honda Forza will also come with dual disc brakes and optional Combined ABS system.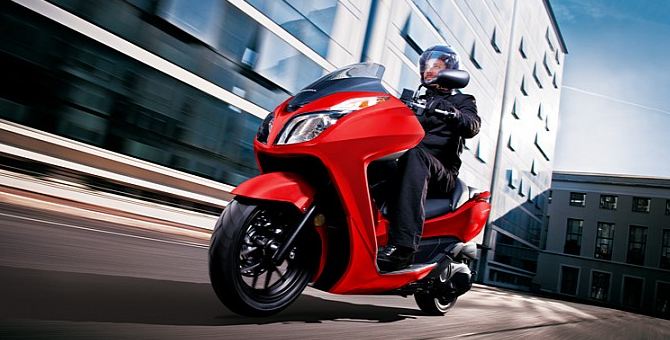 Standard features include a 11.3 liter gas tank, a power outlet, electric starting, two piece seats and a low storage compartment. All this for the price of 5.599 USD or 6.099 USD in case you must have the ABS. While there is a very low chance that the 2014 Honda Forza will outsale the Cub, it is another prime example of a quality scooter, and Honda is sure to profit from their work – all starting this July.