Volkswagen Beetle has appeared at 2014 SEMA Motor Show wearing an unusual body kit, which represents a customized makeover carried out by Tanner Foust and RAUH-Welt Begriff tuning divisions.
We could notice that thanks to the body kit, which is now wider, the VW Beetle stands 8-inch higher, the model also riding on the 18-inch Motegi Racing Traklite wheels.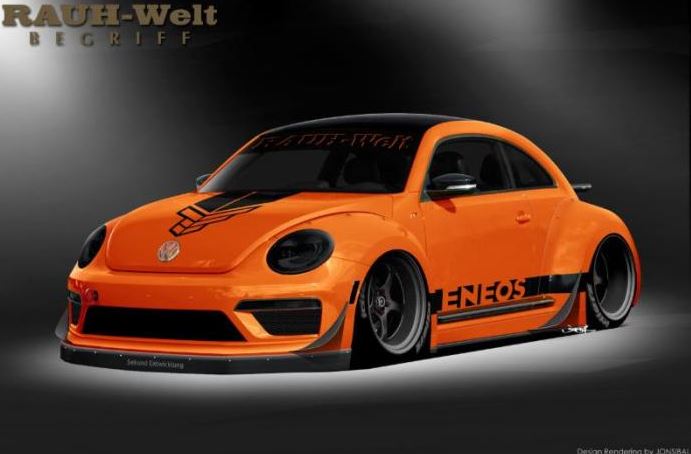 Surely that since it is based on the R-Line model, the VW Beetle has also received some features from the aforementioned model, inside the cabin.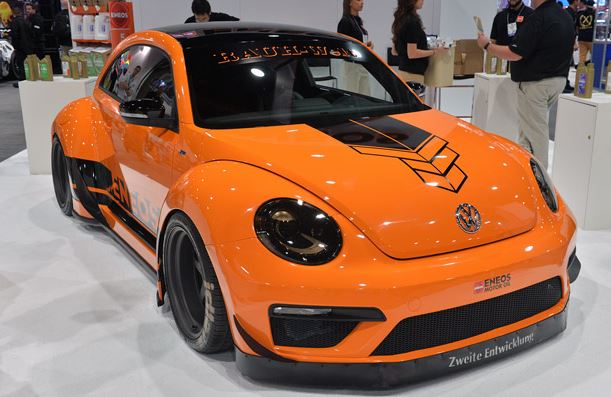 I am talking here about a lot of gizmos out of which I could remark the updated shift knob or the pedal set.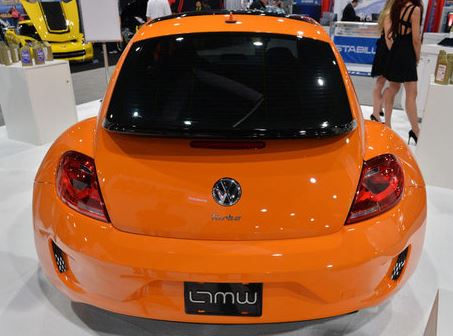 In terms of performance, the VW Beetle is also fresh, as the 2.0-liter four-cylinder unit has been fitted with some upgrades, but so far, little it is known about the throttle and power it outputs.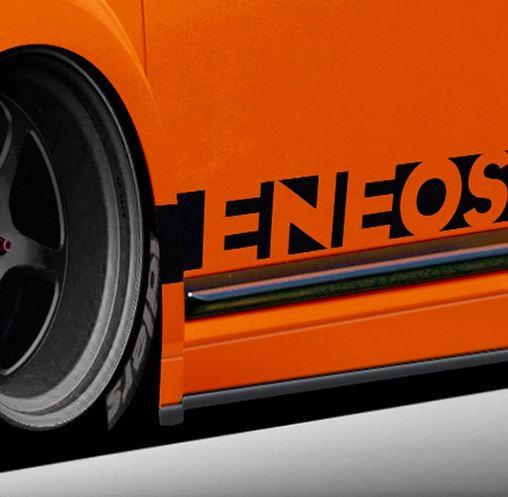 Since the stock model develops 210 horsepower and 280 Nm of torque, we might guess that this customized Beetle by Tanner Foust and RAUH-Welt Begriff, might output a higher power.