The Chevrolet North American based carmaker has recently unveiled the soft top version of the Camaro coupe, the convertible coming with body style similarities as well as with its own personality.
Its own distinguish design cues refer to the fully automatic top which can be opend or closed via a key fob, at speeds of 48 km/h.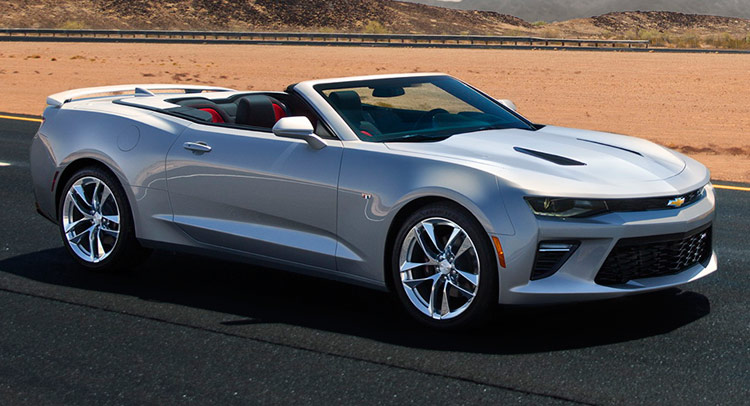 Apart that, the 2016 Chevy Camaro Convertible resembles its coupe sibling from the waist down, surely, without taking into account the electro-hydraulic cloth top.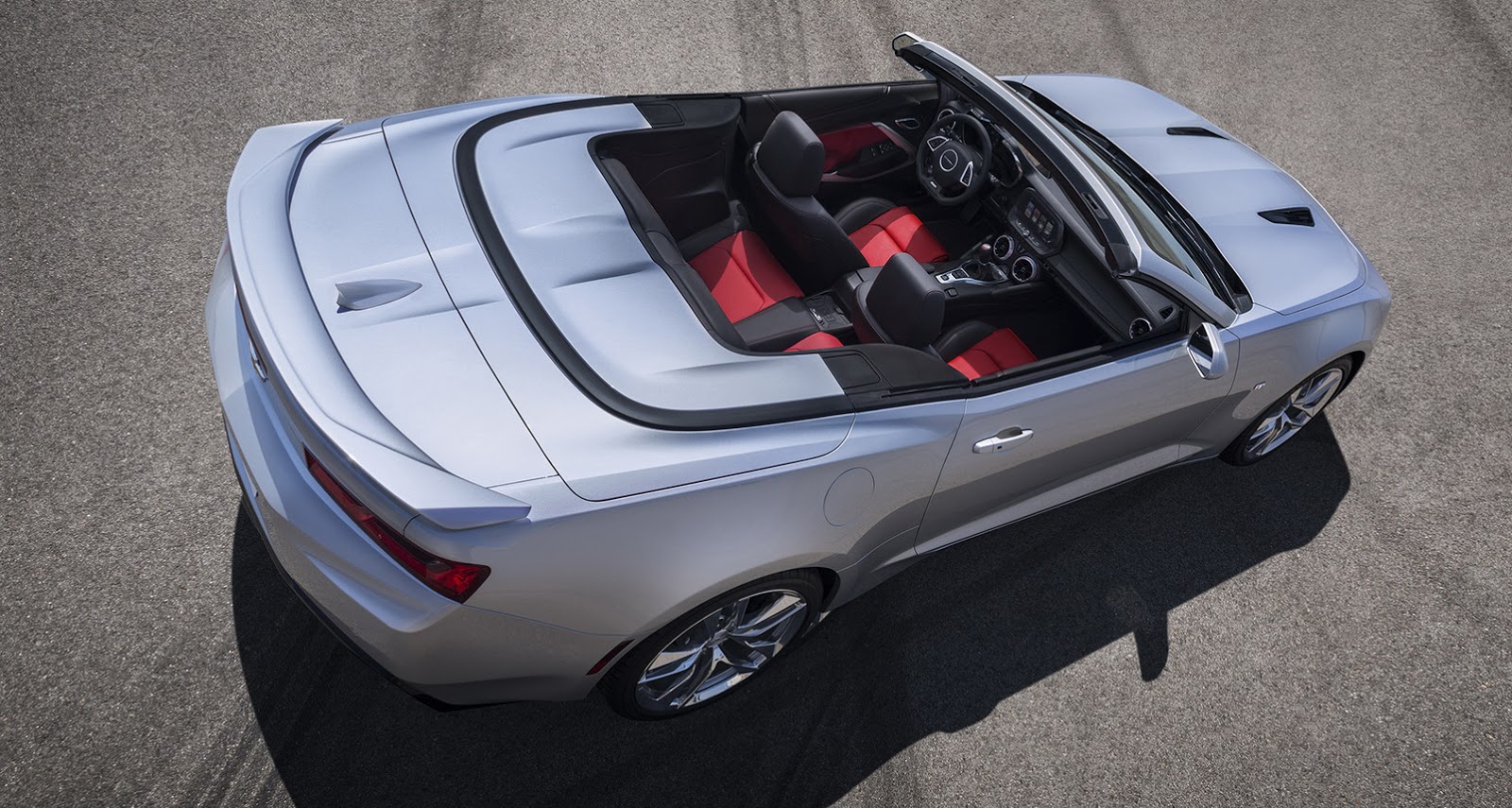 More similarities with the 2016 Chevy Coupe refer to the car`s ligther architecture, the model retaining around 91 kg as opposed to the present model, meaning that the model is coming with more performance under the hood.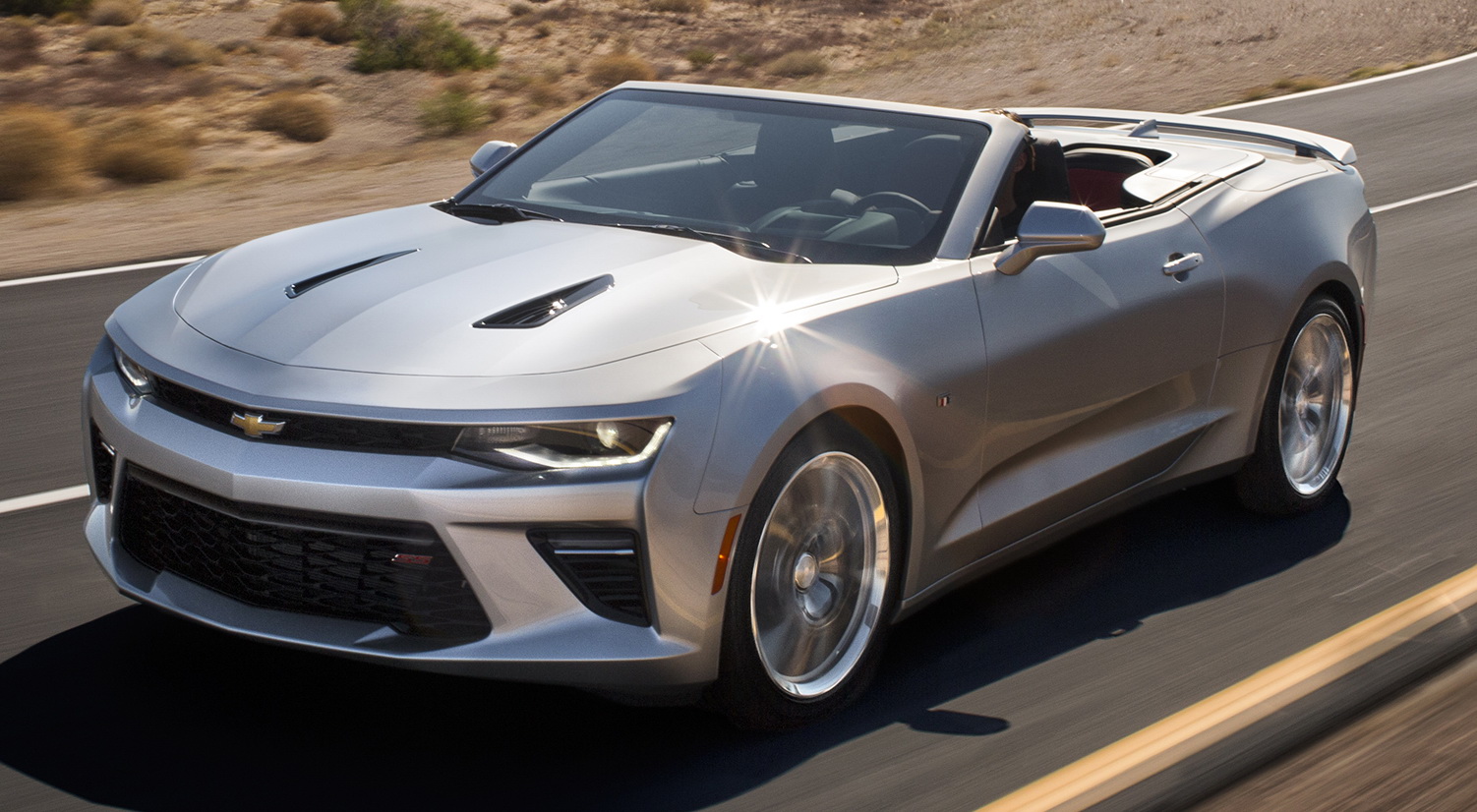 Al Oppenheiser, the SEO engineer at Camaro, stated in an interview that the entire architecture of the Camaro was built to make room for a convertible version as well, without compromising the driving dynamics, while customers get to enjoy the extraordinary driving experience under the blue sky.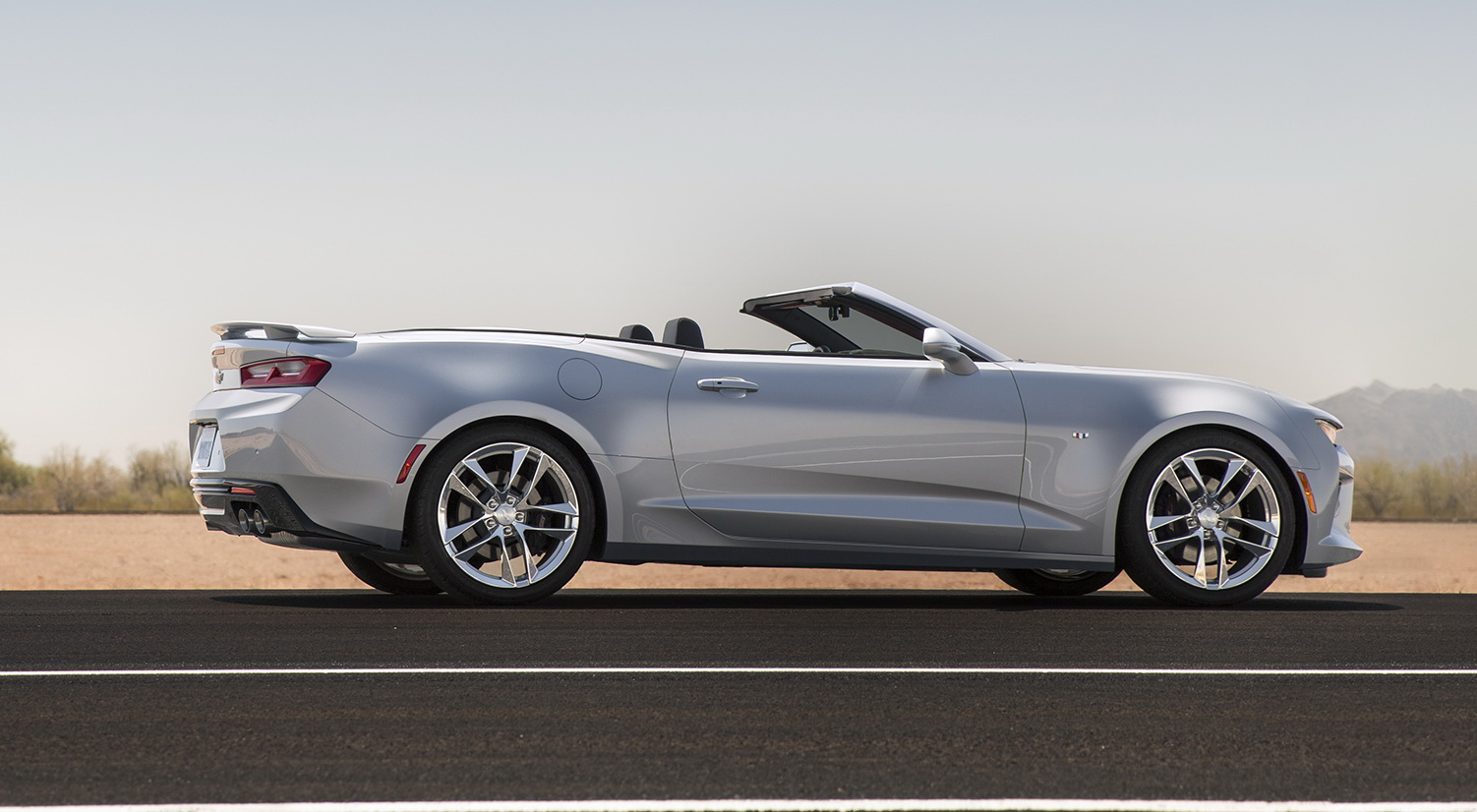 Under the hood, the 2016 Chevy Camaro Convertible will carry out perhaps the coupe`s engine lineup, meaning the 2.0-liter turbo four-cylinder with 275 horsepower, or the 3.6-liter V6 engine with 335 horsepower. Finally, the higher 6.2-liter V8 will also set in with 455 horsepower and 6-speed manual or 8-speed automatic transmission. Prices have not been yet confirmed.