Spy photographers from Inautonews online magazine have recently caught on shots the upcoming Alfa Romeo 4C Quadrifoglio Verde, the model being so close to arrive on the market.
The Alfa Romaoe Italian based carmaker is trying to put things in order with the model, by testing it out while wearing some camouflage. Even so, we can still the changes that the 4C Quadrifoglio Verde will be coming with.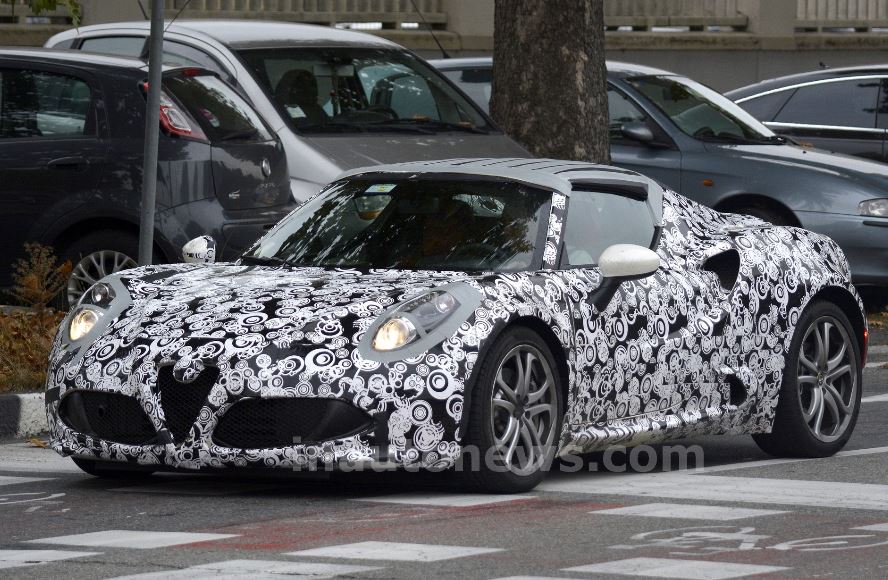 As seen in the shots, the Alfa Romeo 4C Quadrifoglio Verde will sport refined front bumper and rear bumper, along with wider air intakes, fresh exhaust system, or the 10-spoke grey wheels which complement the overall exterior design.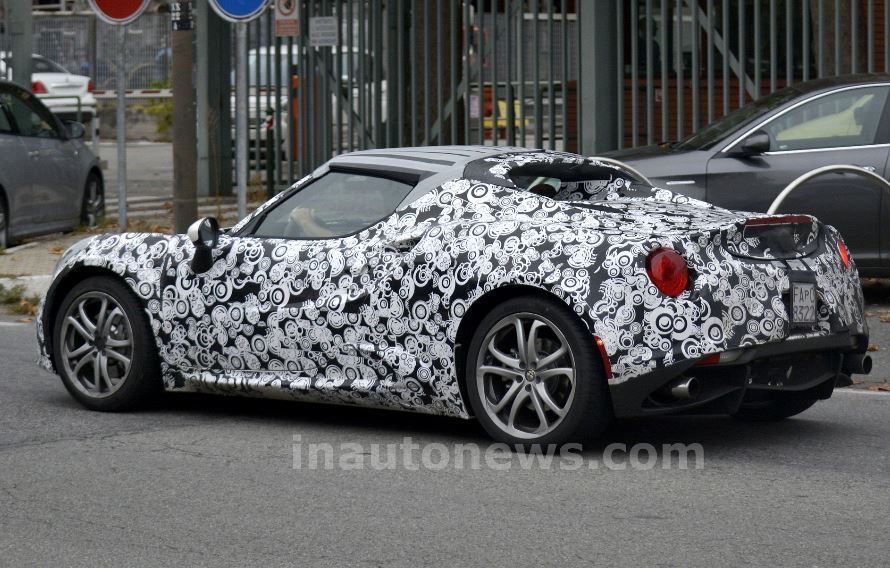 In terms of performance, the 4C Quadrofiglio Verde will be also fitted with a new suspension system and new braking system.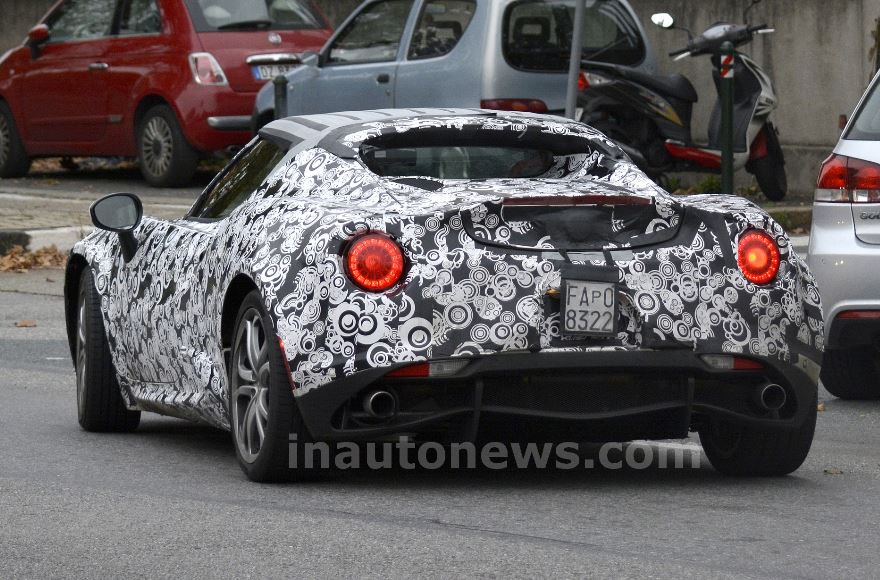 Other than that, little it is known about the engines under the hood, but we should be able to find out more next year, when the model is supposed to be officially unveiled at the 2015 Geneva Motor Show.