Audi finally revealed the 2014 A8 and S8 models, namely the facelift versions of the current models. The most important exterior feature of the new model is represented by the Matrix LED headlights while the LED taillights also receive some improvements.
The 2014 Audi A8 also sports new front and rear bumpers, larger alloy wheels, chrome accents and more exterior finishes. Power will be provided by several units starting with a 3.0-liter TFSI producing 310 horses, all the way up to the 4.0-liter V8 with 435hp.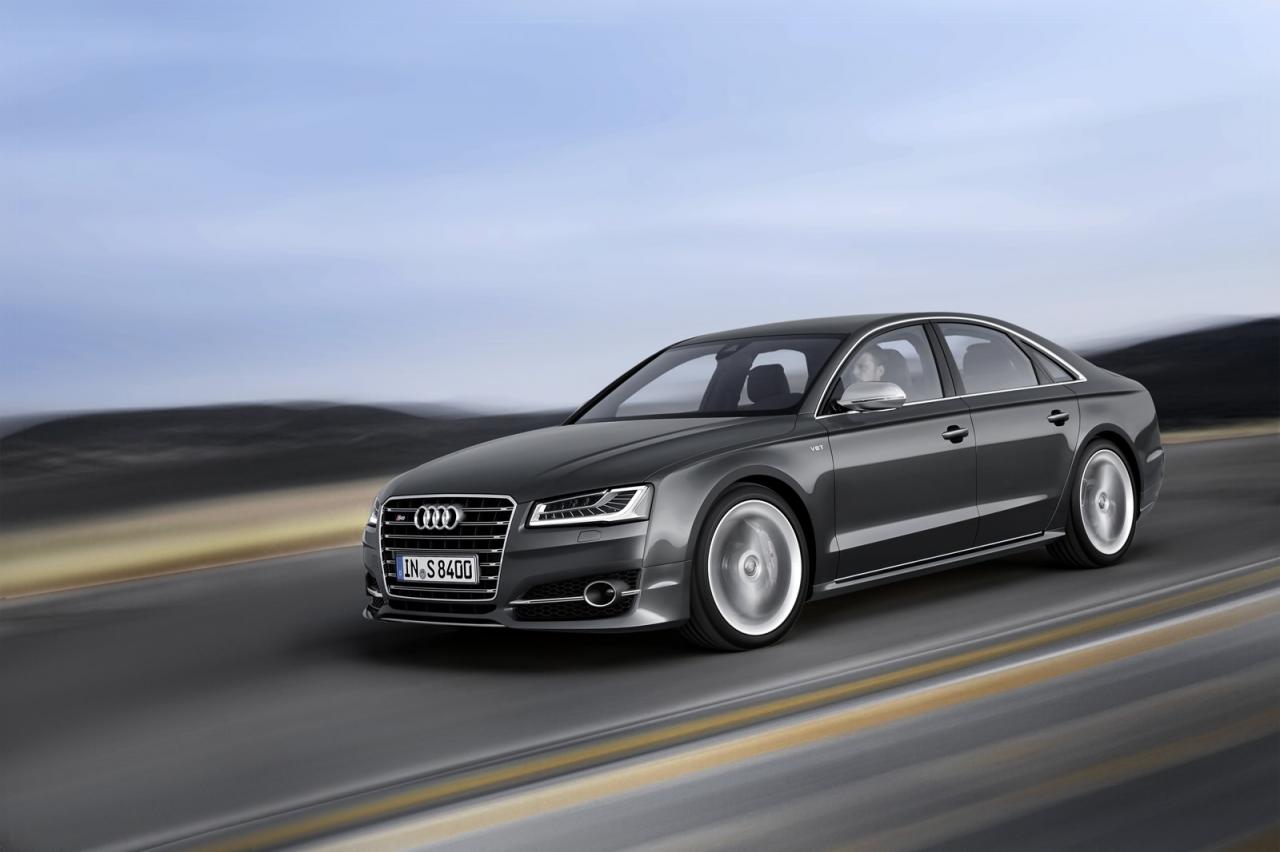 The diesel range includes a 258hp 3.0-liter TDI and a 385hp 4.2-liter unit.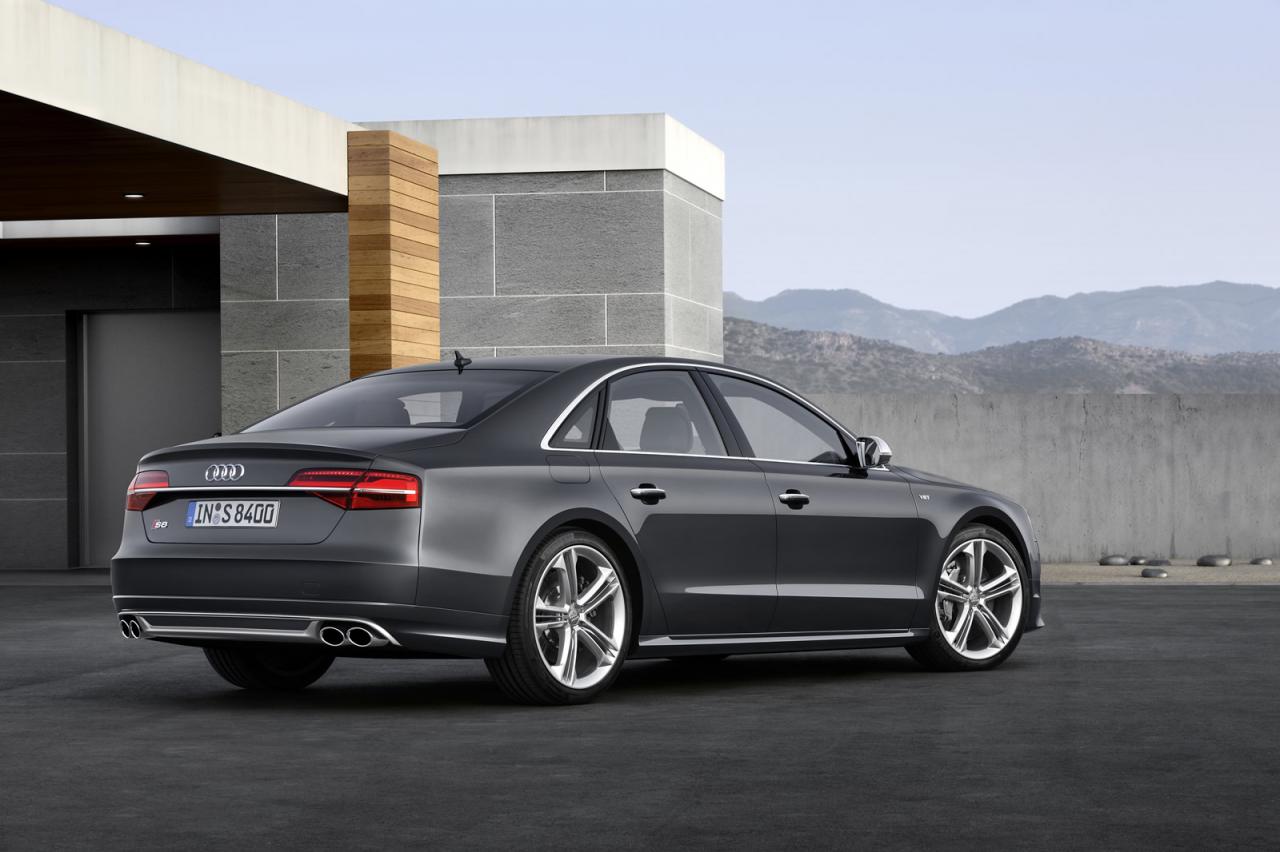 The new Audi A8 L W12 is powered by a massive 6.3-liter engine with 500 horses while the high-performance S8 offers 520hp from a 4.0-liter mill. The German carmaker will offer a hybrid model which consists of an electric motor and a 2.0-liter petrol unit for a total output of 245 hp.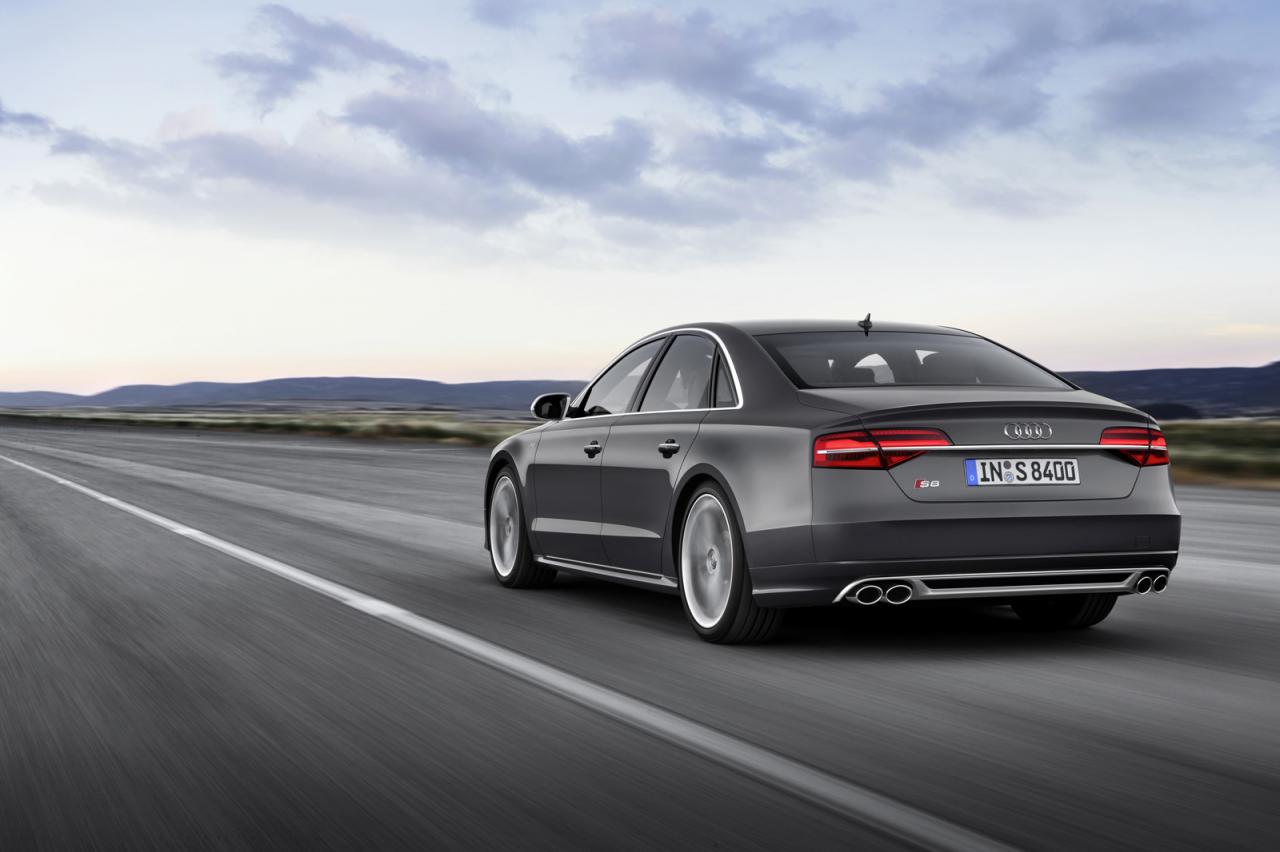 The new Audi S8 is capable to sprint from 0 to 100 km/h in 4,2 seconds being the fastest in the range.