These days, the Frankfurt Motor Show is the place where all the action takes part, the Germans from Audi deciding to unveil the new A5 Coupe DTM, a racing car specially designed for the 2012 DTM season. This comes only few hours after another German company, Mercedes-Benz, introduced their new C-Class Coupe DTM AMG model designed for the same competition.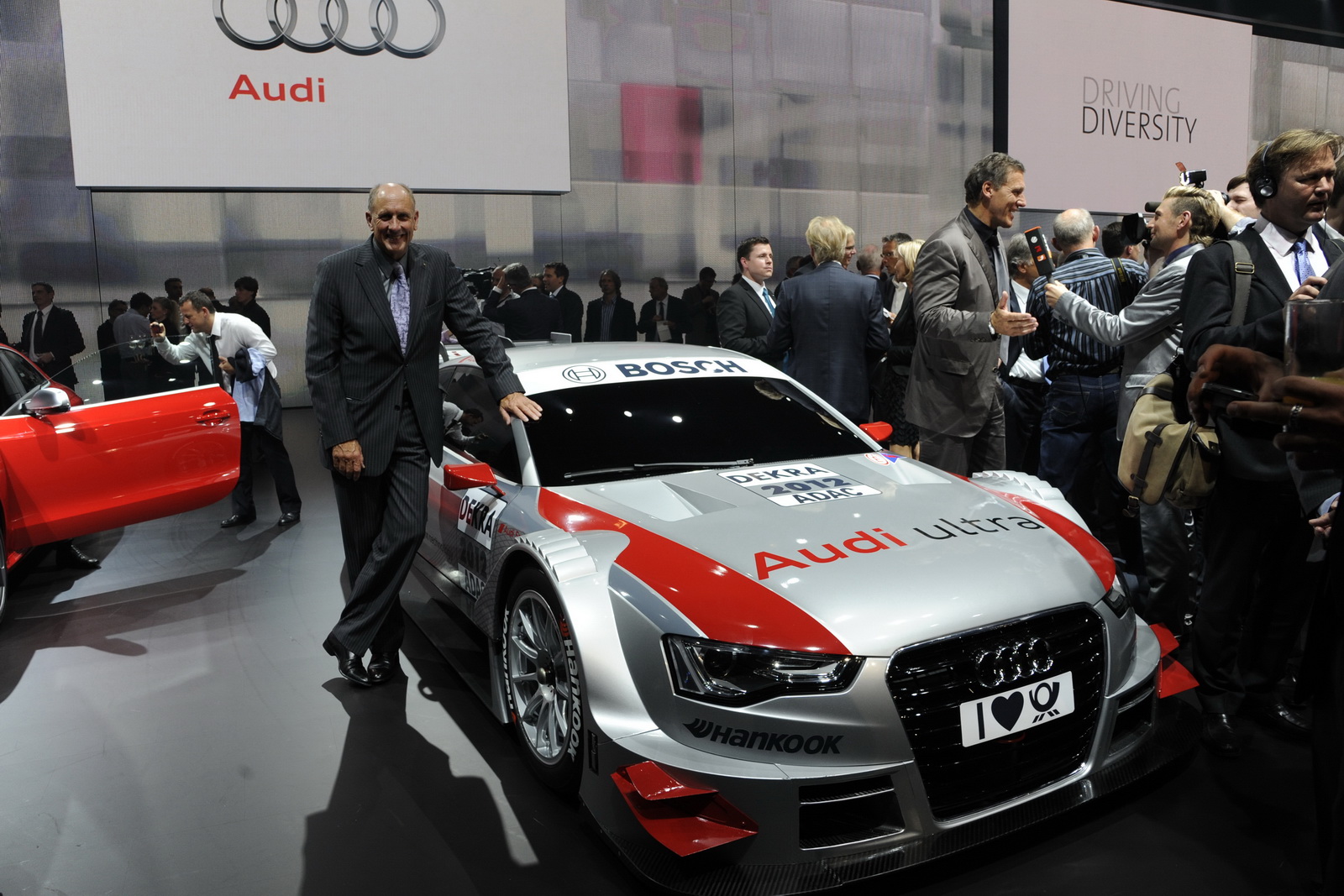 As you probably know, the new regulations for the 2012 DTM season are stricter than ever, every company which participates at this competition having to carefully prepare these models.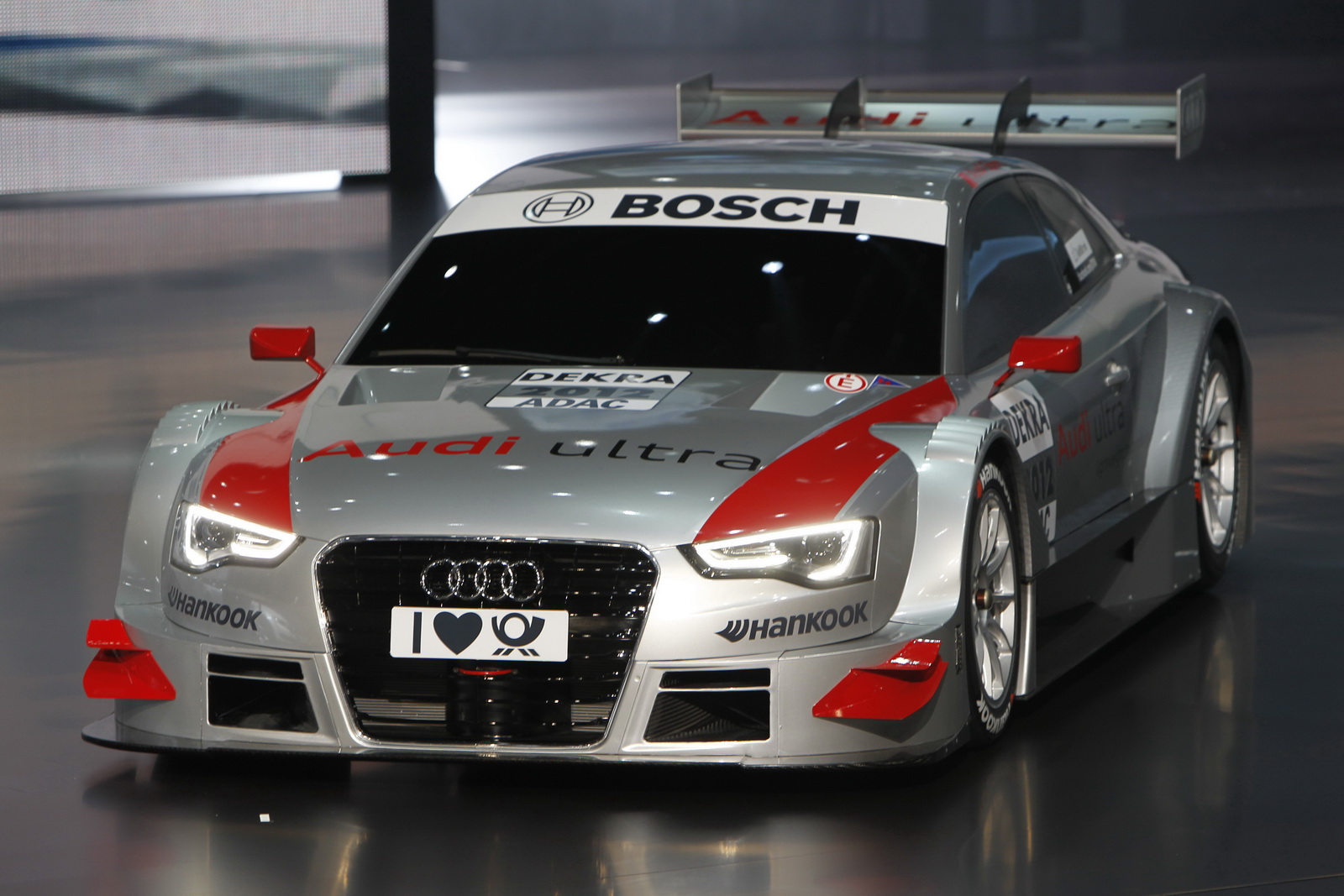 To begin with, Audi developed a hybrid chassis with a steel cage and a carbon fiber monocoque while under the bonnet sits a powerful V8 unit able to deliver 460 horsepower. Audi says that the brand-new six-speed transmission which fits the German racing model should last more than 25,000 km thanks to the new technology it benefits from.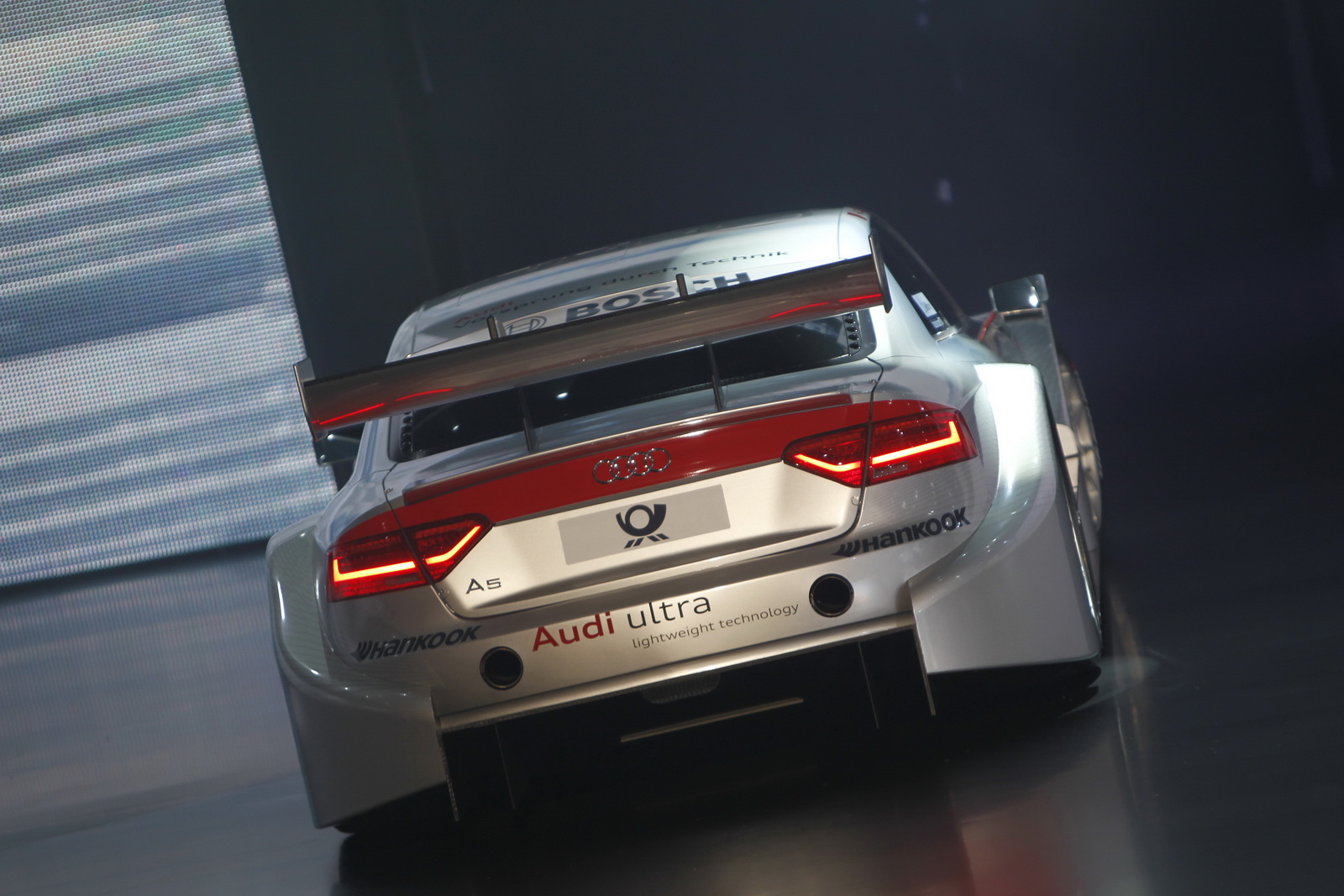 At the exterior, Audi fitted the A5 Coupe DTM with a wide body kit which includes reworked front and rear bumpers but also a massive rear wing.