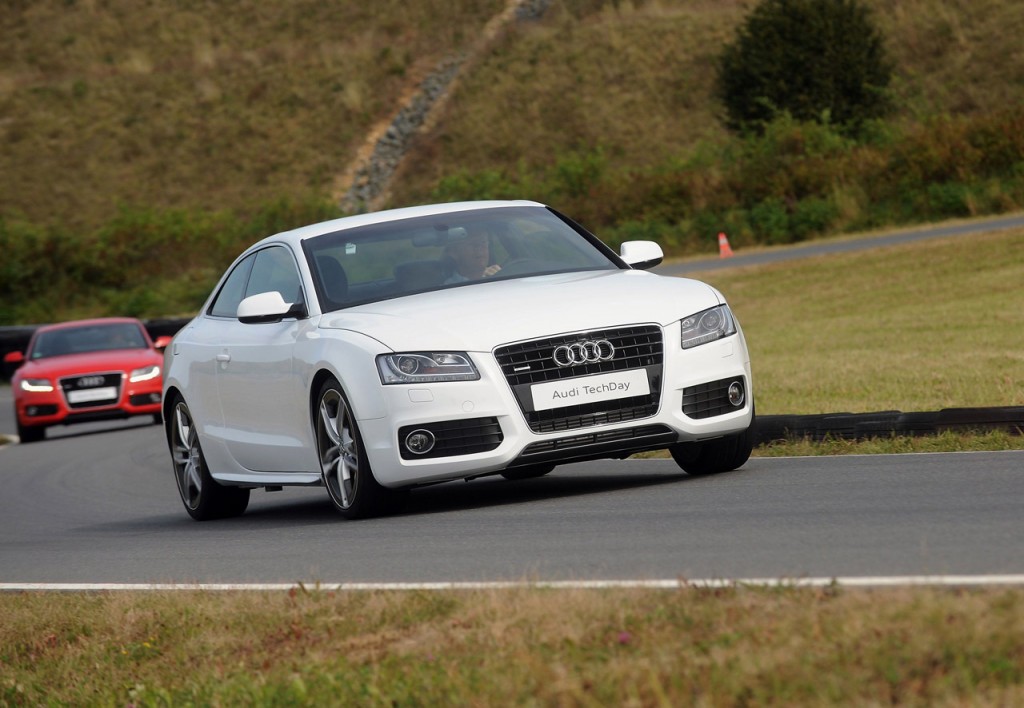 Audi showed off recently, in Germany, a prototype of Audi A5 Coupe, this prototype is kind because is touchy lightweight, the body is made by carbon fiber and aluminum.
Audi A5 project shows the benefits of replacing steel with aluminum Audi Space Frame (ASF) concept and carbon fiber. The difference between the A5 series production model and the prototype is over 100kg, improving handling agility, fuel economy and emissions reduction.

Now, Audi A5 prototype is able to use a four-cylinder engine decreasing emissions, increasing economy and delivering higher output thanks to significant weight loss. With the acclaimed 2.0-litre, 211PS Turbo FSI engine, the A5 achieves a power-to-weight ratio of 161PS per tonne. In case of an accident, a lighter car do less damage to and dissipates less kinetic energy. That's another good fact that make sense for researching more in this domain.
Audi has been researching in improving lightweighting since 1994, they created a special Aluminum Center in Neckarsulm. We can see that they have done a very good job, congrats to them.