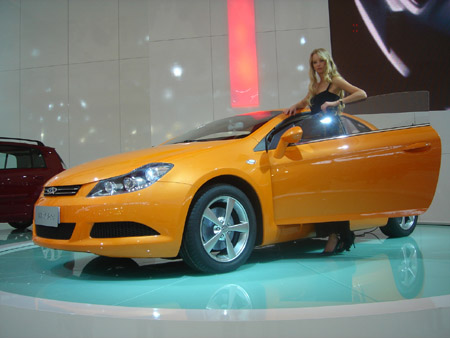 The Chinese automaker, Chery, is very serious about entering the European market as we can see from all the plans they were doing lately. One proof might be the A6 Coupe – and yes, we can all see the resemblance with the Audi model – which has been spotted one of these days somewhere in England.
The new Chery A6 Coupe is very good looking. Maybe something to do with this has the Italian styling house Bertone, which helped with the design.
In the future, might appear a sedan, a two-door wagon and maybe a hardtop convertible. Either the power will come from a naturally aspired 3.0 – liter V6, or a 2.0-liter turbo charged four cylinders, which have been certified for sale in the U.K. Chevy A6 Coupe will appear very soon in the United States as well.