Audi introduces today the highly anticipated open-top version of the 2014 Audi A3. The German model is now bigger with a length of 4,420mm and a width of 1,790mm.
The main difference between it and the other models in range is the soft cloth top which needs 18 seconds to close or open at speeds of up to 50 km/h.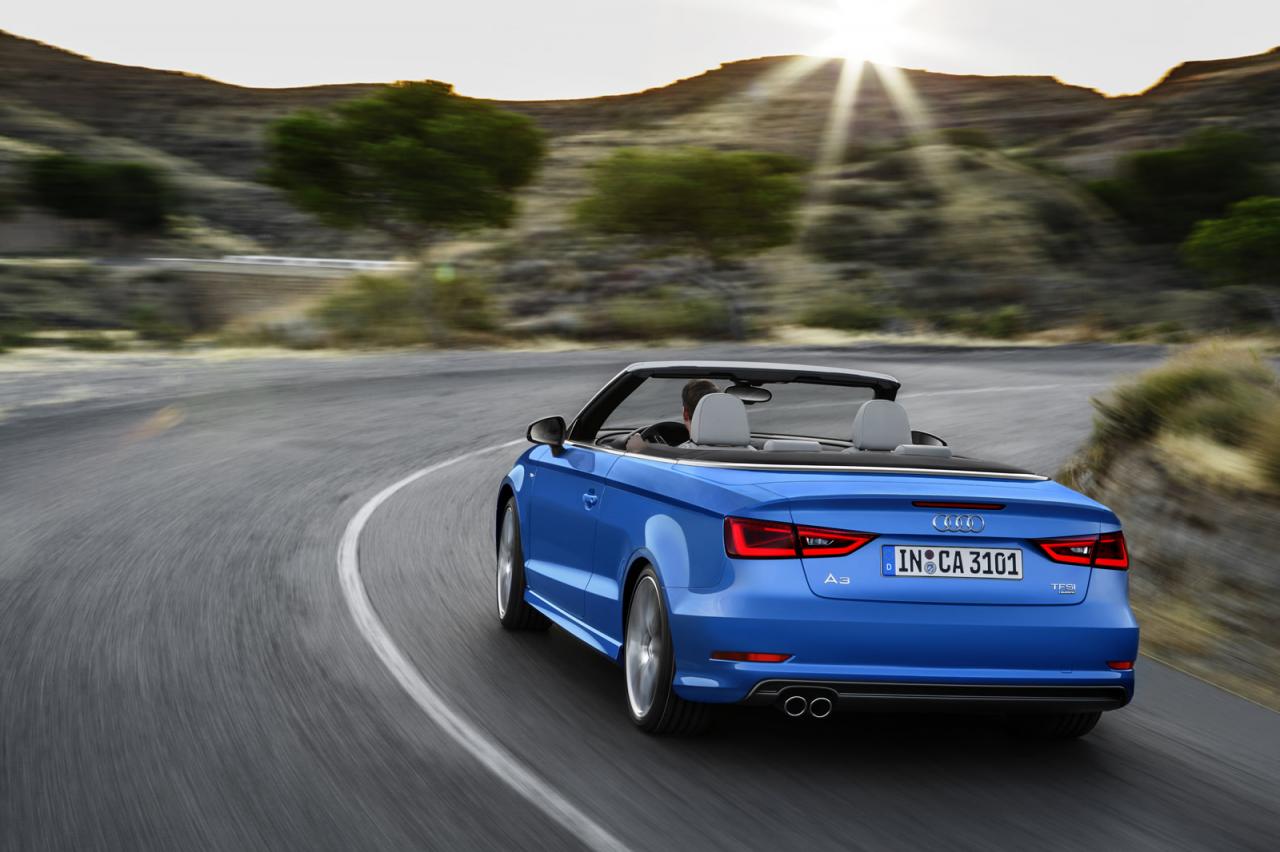 In terms of power, the new Audi A3 Cabriolet will be available with a wide range of petrol and diesel units with outputs from 110 horsepower to 300 horses.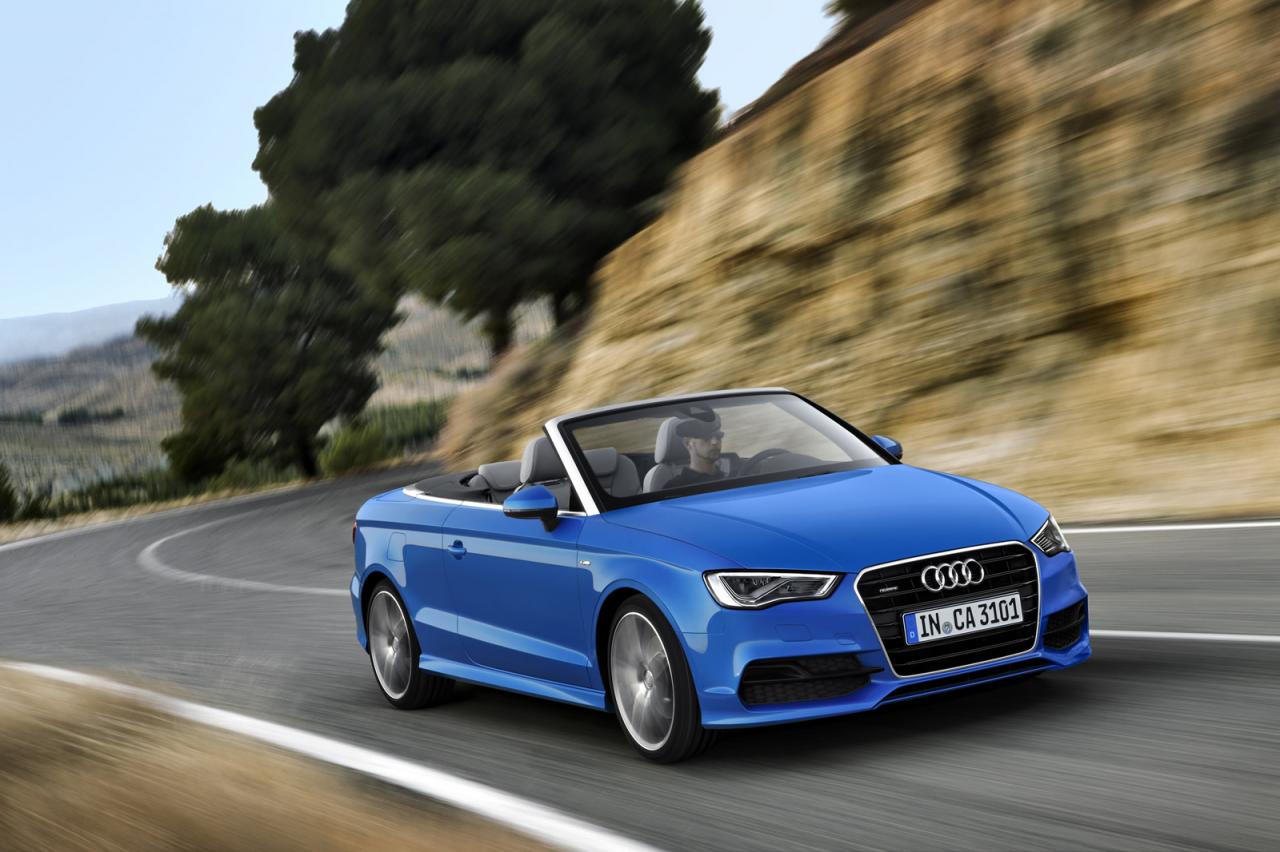 The latter is a 1.6-liter TDI found on the sportier Audi S3 Cabrio. The 0-100 km/h sprint in this case is possible in 5,4 seconds with a top speed of 250 km/h and a fuel economy of 7,1 liters/100km.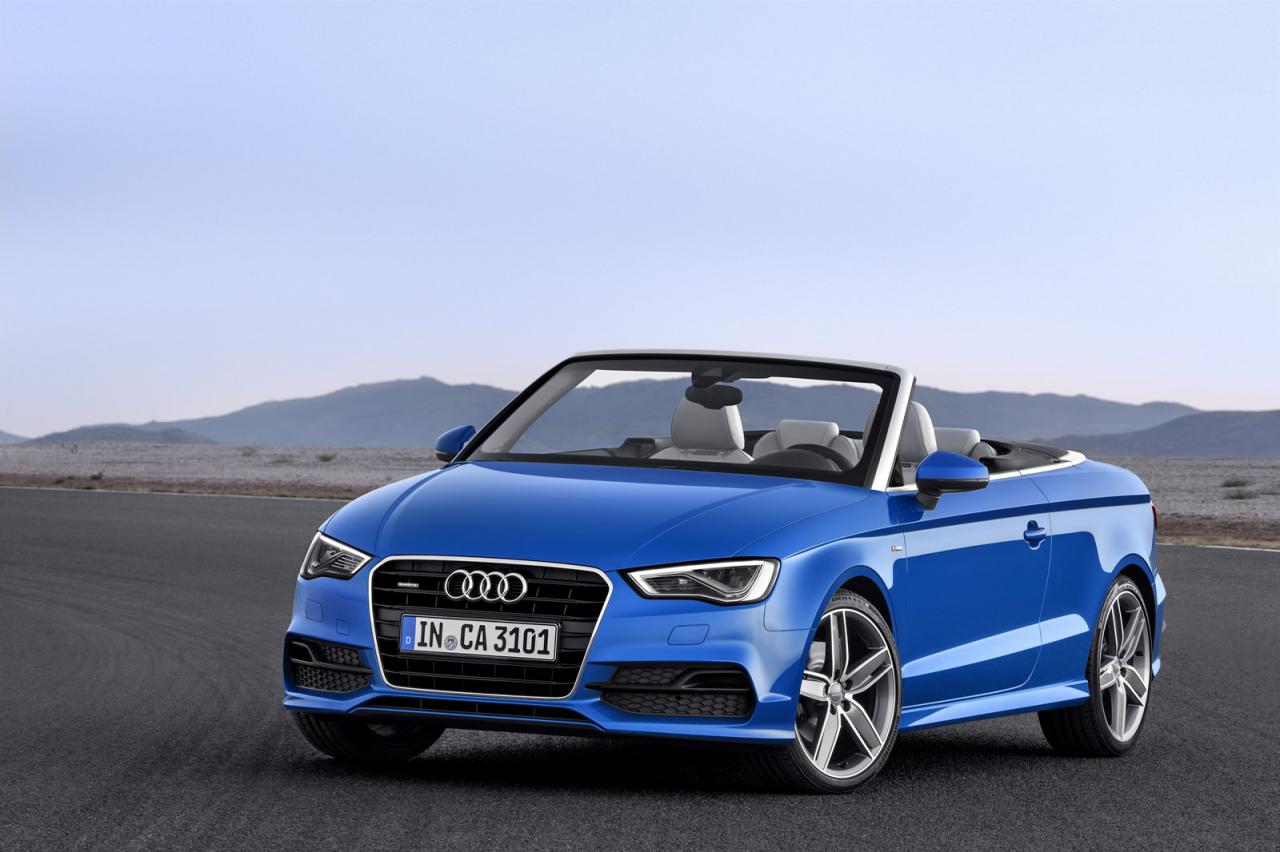 "The fully automatic soft top has a glass rear window and is offered in Black as standard. A fully automatic acoustic top is available as an alternative," says Audi.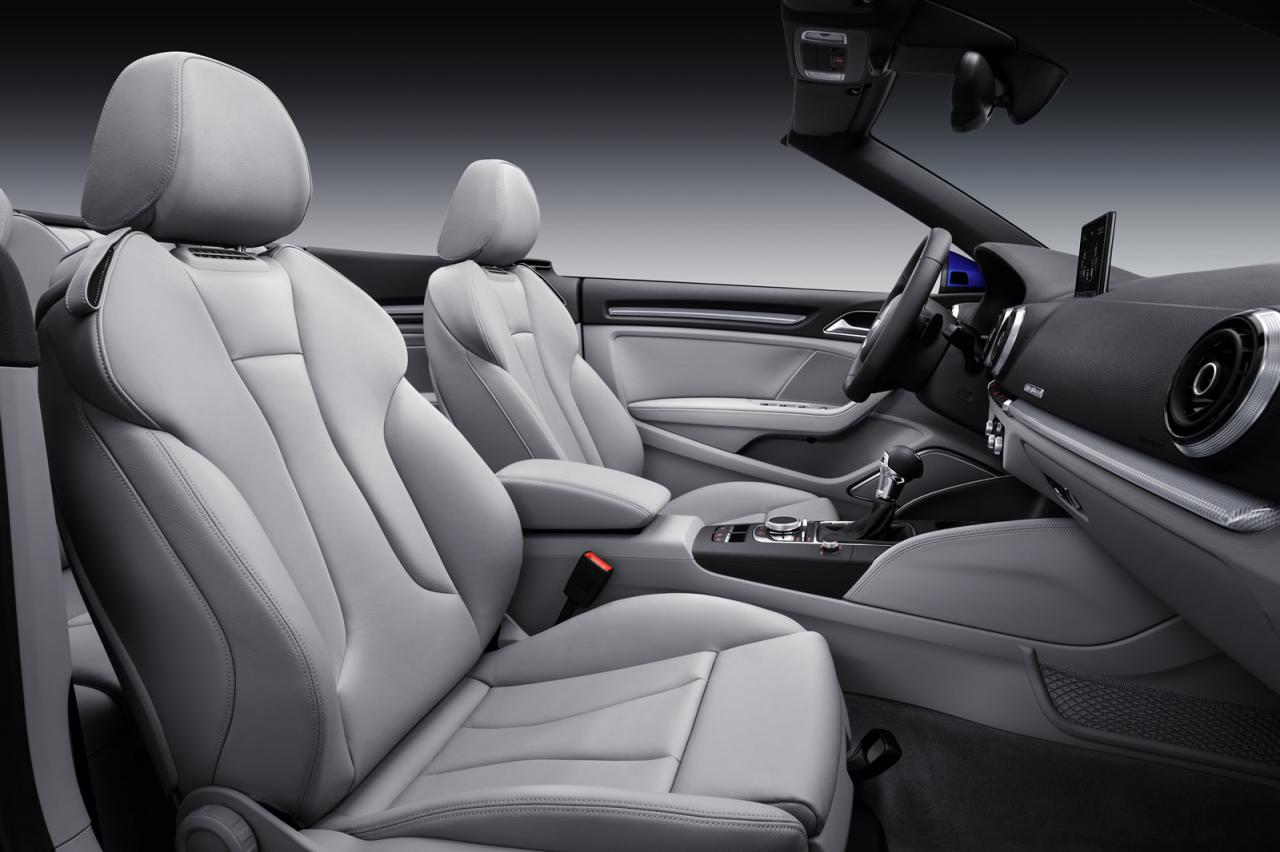 The company also claims that the increased dimensions provide more legroom for the rear passengers alongside a bigger luggage capacity.