Two pictures with the upcoming Audi RS3 Cabrio have recently hit the web, after the sedan version was numerously tested by the automaker.
The pictures were created by famous designer Theophilus Chin, since Audi hasn't officially revealed its intentions of putting the model into a production line so far.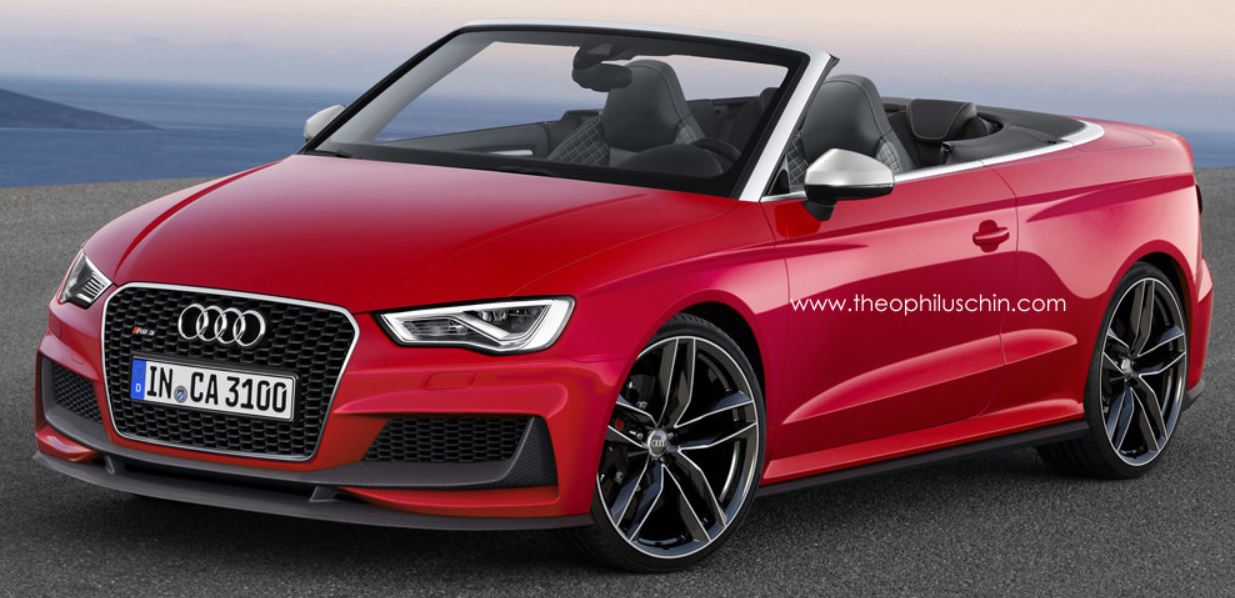 The fresh Audi RS3 is being manufactured and tested at the moment, preparing to compete with the Mercedes-Benz A45 AMG and the BMW M135i.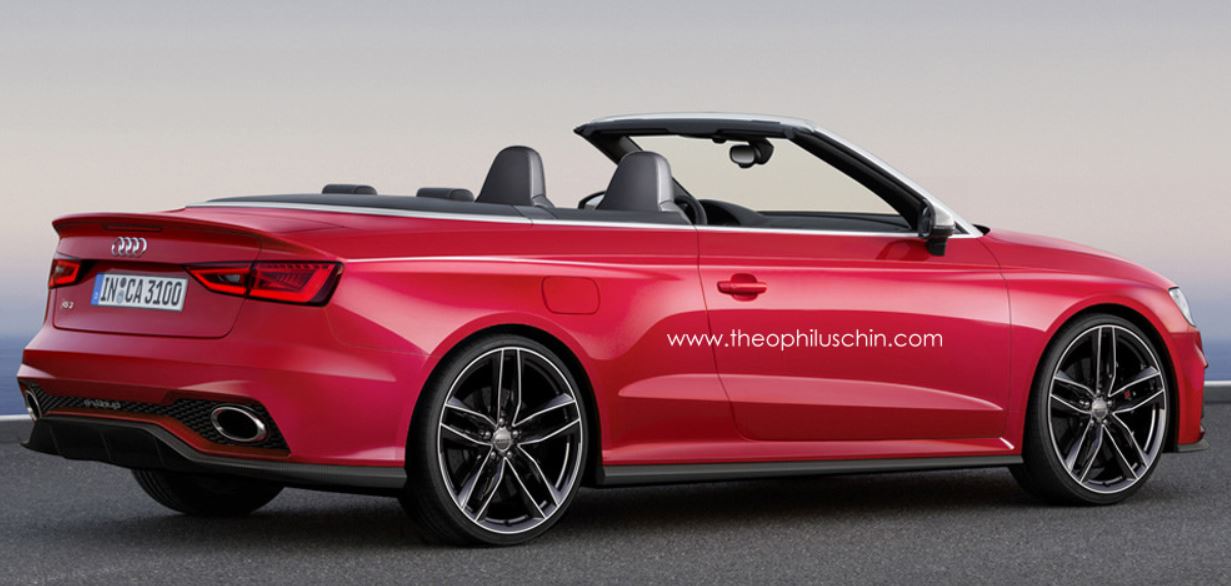 The upcoming Audi RS3 will bring significant updates at the car`s handling and weight, than rather focusing on performances and power. Thus, it would be significantly different from the fast S3 model.
Changes at the chassis are also expected, with the Audi RS3 also receiving retuned brakes and suspension system and some carbon fiber components.
Under the hood, the Audi RS3 is tweaked to have the same 2.5-liter five-cylinder turbocharged engine, with an upgraded power up to 400 horsepower.
So far, the details are limited for the Audi RS3 model, but more will be launched at the moment of launching.