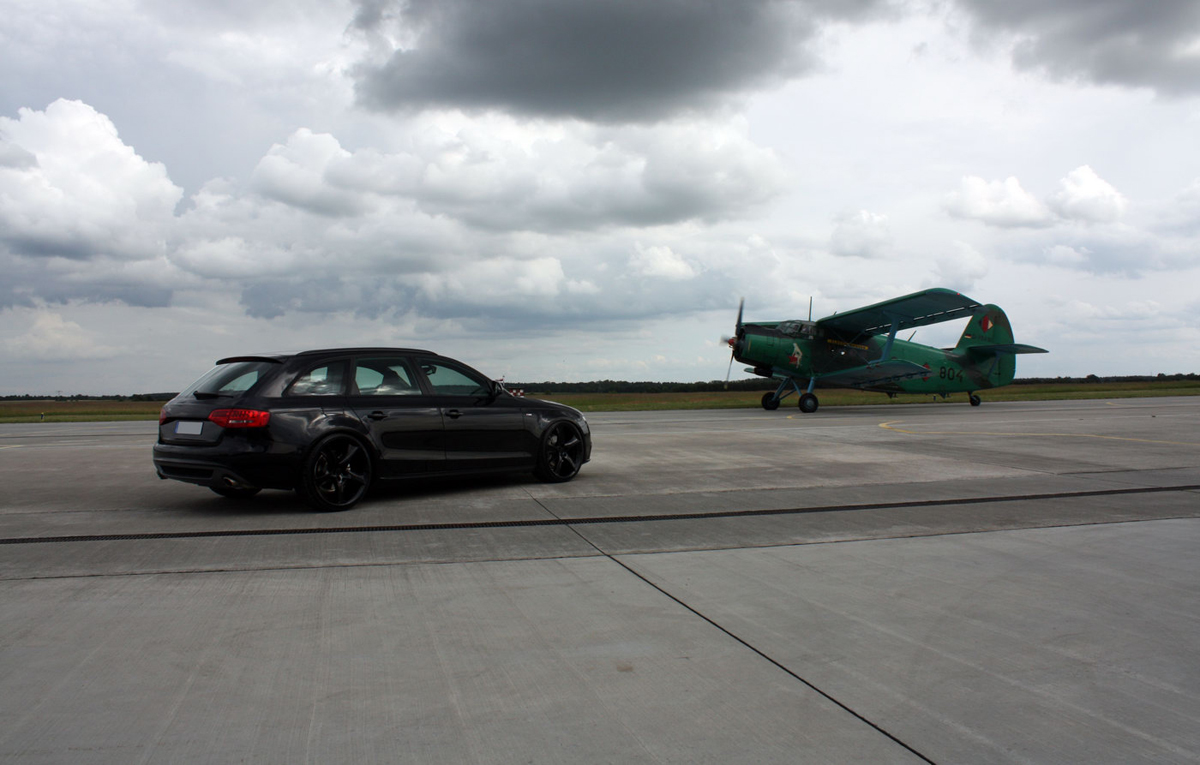 Audi A4 Avant received a package of tuning from the germans from Avus. 2.7-liter TDI engine now develops 230 hp and 485 Nm, and the "shell" is black and shiny. The first change that stands out when you look at this model is paint, who is black, with the wheels painted in the same shade.
The only elements on the surface of this model that are not black are taillights, optical blocks, Audi logo on the front grille, exhaust system tips sites and integrated air diffusers in the rear bumper. The Standard Edition model offers 190 hp and 400 Nm. Additional performances have been achieved only through the first stage of changes, operated only at the Unit ECU.

Suspension of Audi A4 Avant was hardened and ground clearance has been reduced to provide a high level of agility and a better drag coefficient. Besides, low ground clearance gives this model a more aggressive look, completed by the black paint of the wheels. Light alloy wheels of this model have a 21-inch diameter and have a very glossy finish.