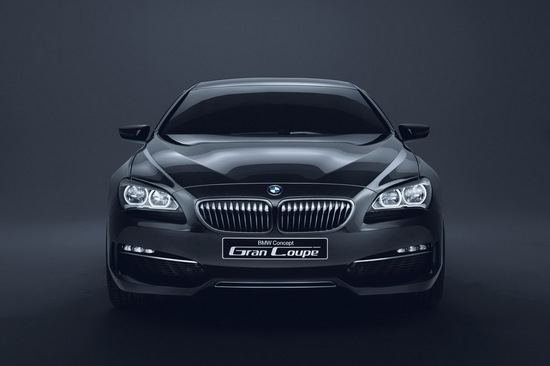 This BMW Gran Coupe made us a very pleasant surprise at Beijing Auto Show 2010, it wants to go against the new generation of Mercedes CLS and with the future Audi A7 and those are the official details and photos with this car. Three years ago BMW impress us with a luxurious coupe with four doors, I'm talking about BMW CS Concept, and now in 2010 also in China BMW gives us this amazing Gran Coupe.
This BMW Gran Coupe has 5 meters length and only 1.4 meters height. The front side of this concept is different from the 5 Series thanks to the headlights and to the narrow grille. The spoiler is entirely modified providing two aggressive holes on the side.
This car clearly is a BMW but the difference between this and the 5 Series is not that big. The back side is also modified to provide the car more dynamism, but the headlights are looking like those from 5 Series. Looked from the side this Gran Coupe like a more flat and dynamic 5 Series, the designers managed to give this care an interesting character.