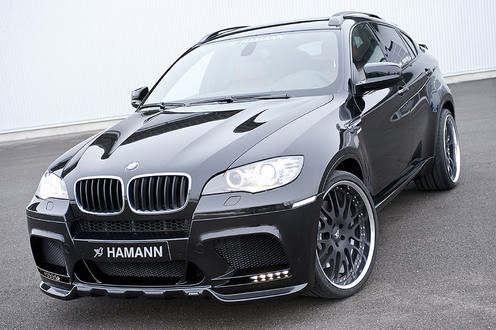 I think that this is not the first time when I say it namely that I love very much the tunings made for this type of cars namely SUVs, CUVs and 4×4 cars. This BMW X6 tuned by Hamann is not too different comparing it to the other big tuned cars.
Anyway, I must say that the coolest tuned SUVs are those built at home and very custom and not the ones made by big companies. Anyway, these are still cool tunings especially talking about what's under the hood of these big monsters. This custom BMW X6 comes with a supercharged 4.4 V8 engine.
This V8 engine is able to push this BMW X6 to 670 horsepower and also making it able to reach 295 kilometers per hour which is awesome, imagine being in such a big car at that big speed namely the 295 kilometers per hour, you would be just like flying.