It seems that the Americans from General Motors are struggling to use every alternative power source, this time announcing that some dealerships in North America are going to get charging stations powered by solar energy. This initiative is part of the Green Zone project, the solar-powered stations following to charge up to 12 cars every day while the remaining electricity will be redirected and will be used in the respective dealerships.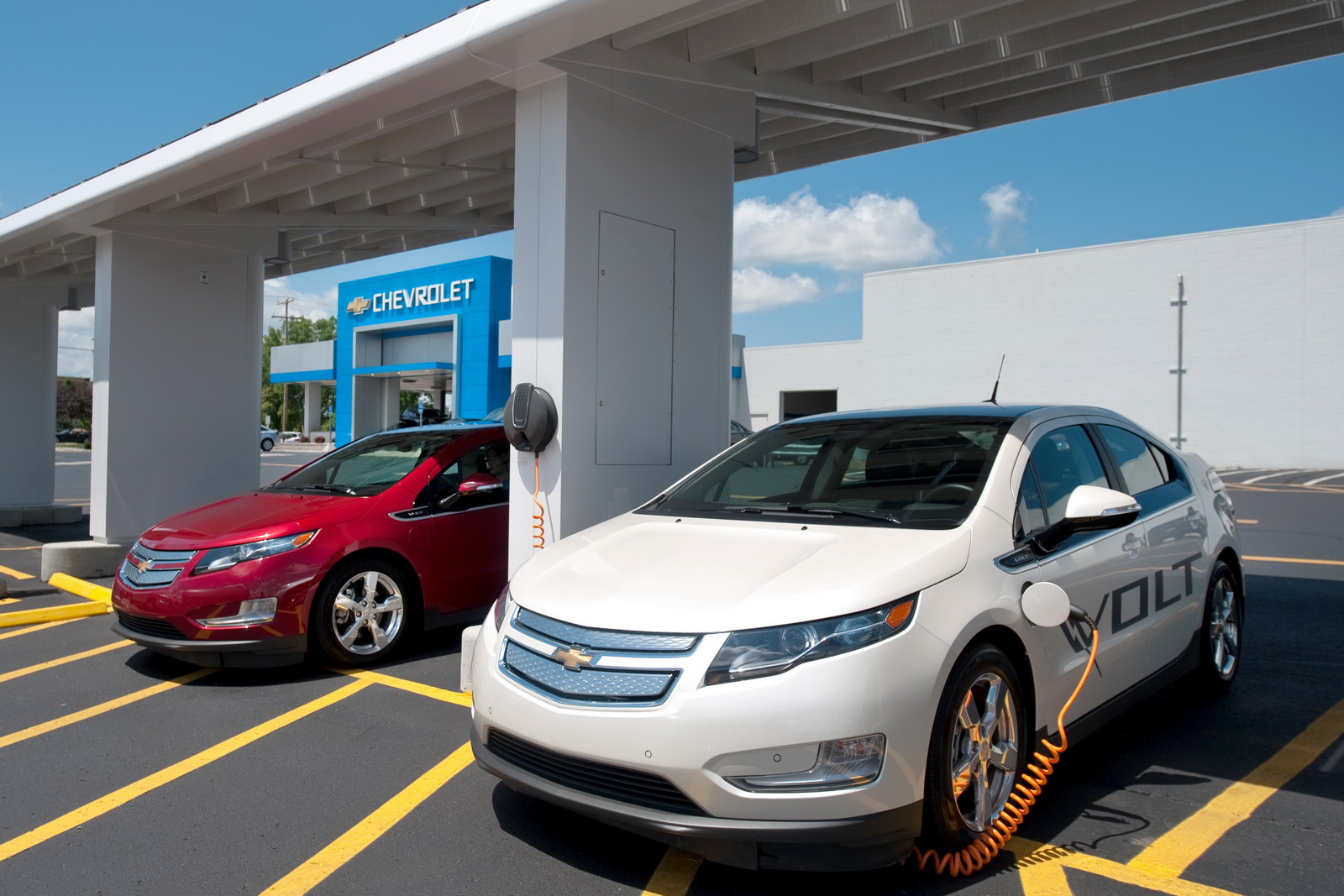 "The Chevrolet Green Zone will provide our U.S. dealers with added flexibility when it comes to charging their vehicles, while also reinforcing GM's commitment to renewable energy projects," said Chris Perry, vice president, Global Chevrolet Marketing and Strategy.

Joe Serra, president of Serra Automotive said that the question is where and how many solar canopies should be installed considering that a single one is able to generate enough electricity for around 4,500 charges annually. The American company also plans to invest over $7,5 million in a company called Sunlogics which is responsible for development and manufacturing solar panels.
Moreover, there is a partnership between the two companies, Sunlogics following to supply and install the panels and the charging stations. According to the official details, General Motors leads the renewable energy segment in automotive manufacturing as it derives 1,4% of its U.S. energy consumption from renewable resources.
They also plan to double the output from the solar systems from 30 megawatts to 60 megawatts by 2015. The American company already has the largest rooftop solar installation mounted at the Zaragoza car assembly plant in Spain. The Detroit-Hamtramck and Baltimore Operations facilities are also on the list to get solar fields and cut the electricity costs.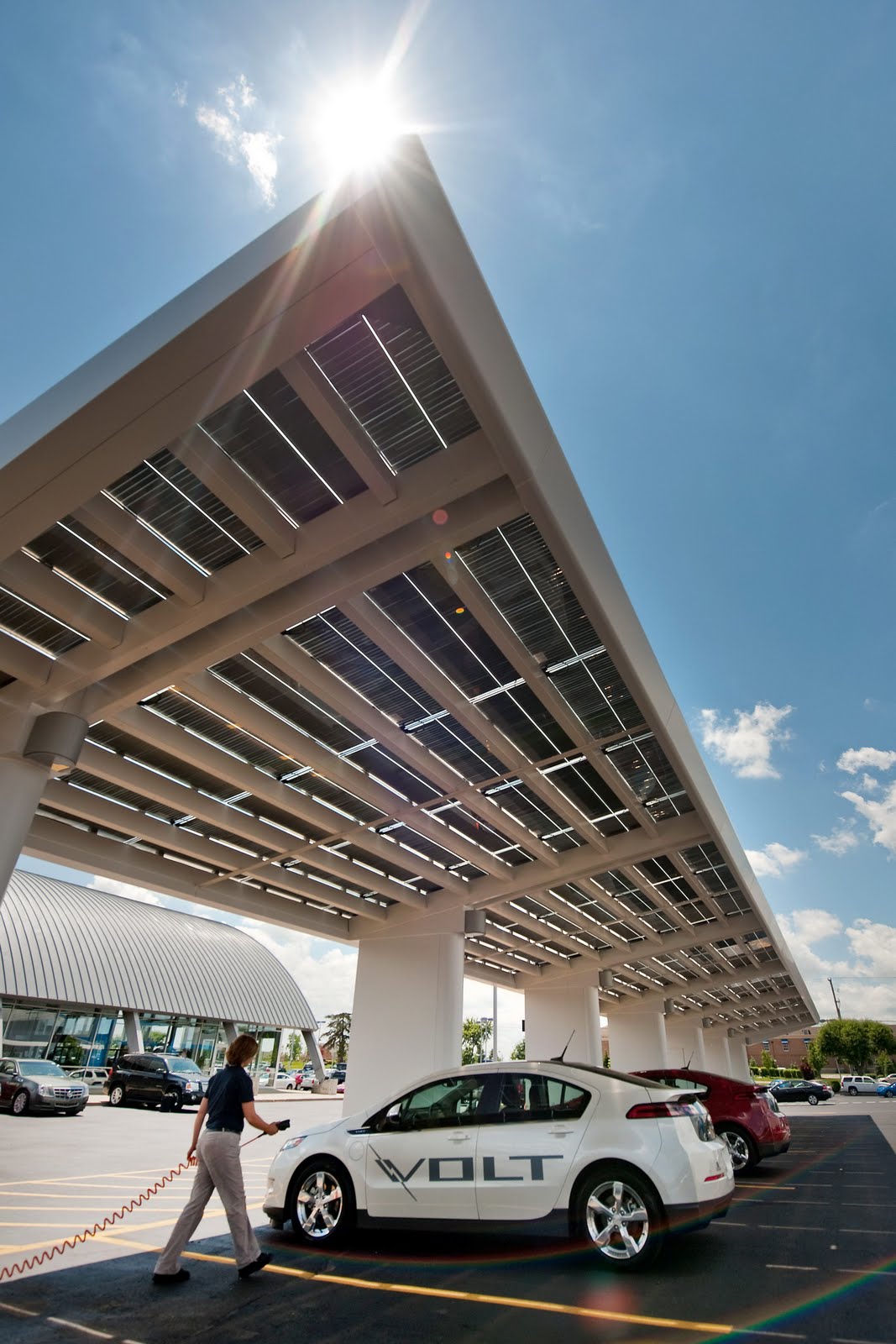 "Just one of these canopies provides enough renewable energy to power two to three homes per year, or more than 25 percent of a dealership's energy consumption," said Perry. "Collectively, that will be a lot of power we are putting back into the grid."