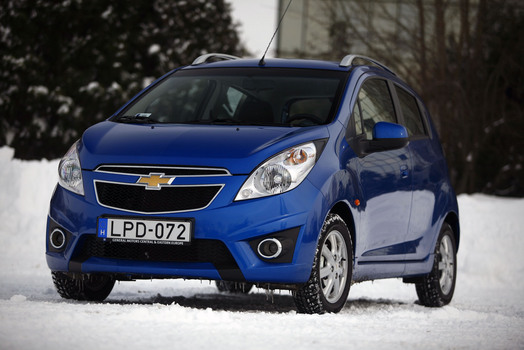 Chevrolet Spark is a huge step for the American producer, from the evolution point of view. After Chevrolet Cruze managed to make for itself a very good impression now a new model appeared, a low class one this time. I'm talking about the Chevrolet Spark of course which promises to impress us.
This so called Chevrolet Spark captures all the attention on the streets because we have here a movie star, this new Spark being one of the main characters in the second part of the movie Transformers. The interior is very big, you have enough room for your head and on the back seat if you have two passengers the trip should be more than comfortable.
This Chevrolet Spark was tested with a 1.2 liter capacity motorization developing 81 horsepower, and the impression was really good. When you start the engine you will notice that in the interior the sound is reduced. The suspension is very comfortable (on the road) and the car manages to pass over pits surprisingly good. The price for this Chevrolet Spark is 7690 euro with TVA.