So what if you own one of the greatest cars made by BMW or Lamborghini, you can always spend more on a yacht from the Bavarians or Italians.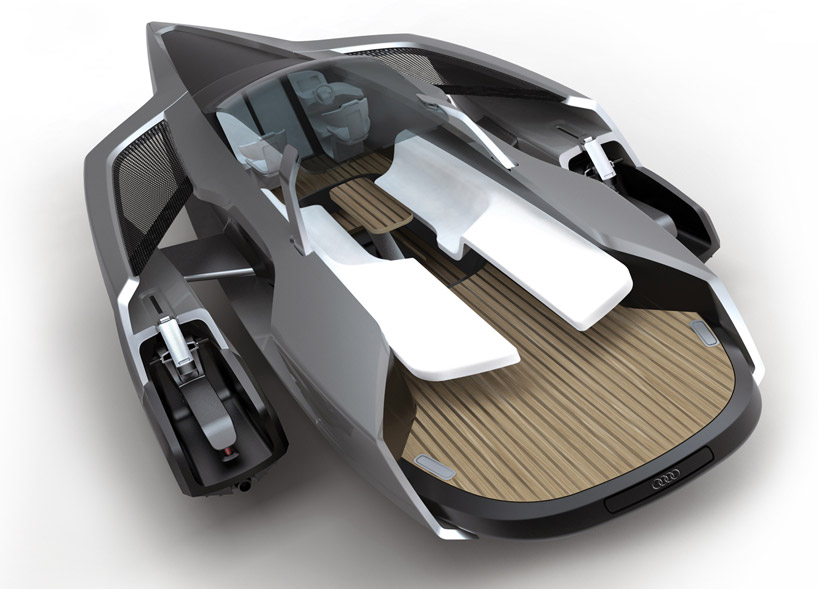 Recently, Lamborghini's parent company, Audi, has had its path towards such a product cleared by a design student who came up with an Ingolstadt creation of the sort.

With a trimaran hull design this is the emanation of German grad student Stefanie Behringer and it was all done with the approval of Audi's design department.
Somewhat weirdly related to the BMW connection, it's really interesting that the Audi design department is located in Munich, the Bavarian company's headquarter town.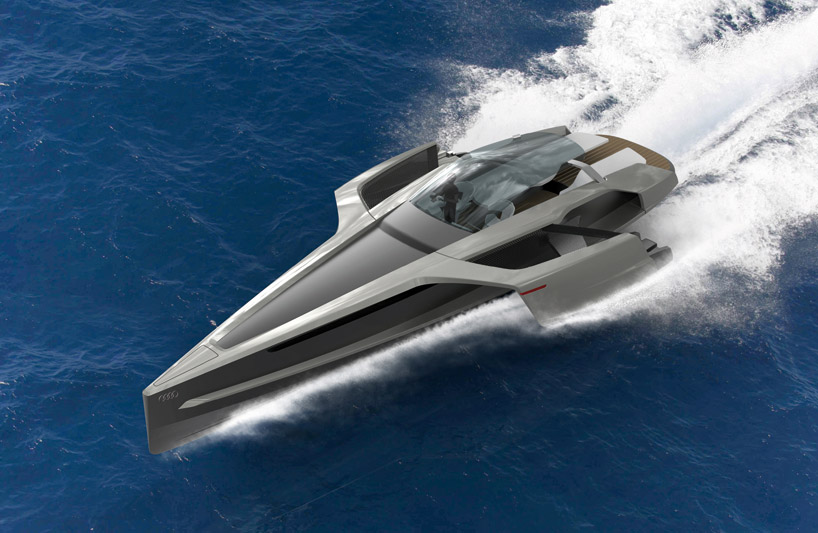 Design and everything is fascinating, but it seems like there's more to this weird looking Audi contraption than meets the eye.
Under the… "hood" there's a couple of V12 TDI turbo-diesel engines with around 500 horsepower each and that should make for quite the speed levels.
Somehow a lot of people thought there'd be more fun with a pair of 100 horsepower electric jet drives that form the trimaran part.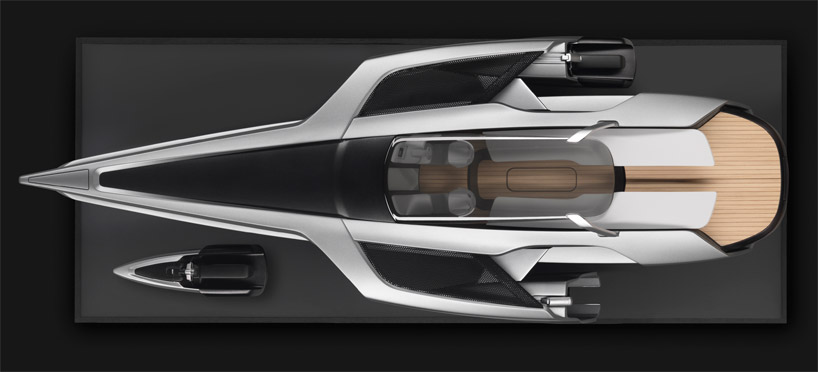 All these 1200 horsepower at sea don't mean as much as it can on land so the top speed figure doesn't go past the 40 knots or 46 mph here.
If there's any sort of environmental concern for a possible owner, the electric part will be able to offer some 8 knots or 9.2 mph while doing maneuvers around the bay.