The Dodge Charger SRT Hellcat is considered to be the fastest road sedan ever built, with the model to be also launched in a rendering, wearing a convertible body.
The Dodge Charger SRT Hellcat unveiled just a week ago, is now ending up in our news again, this time in a rendering signed by X-Tomi Design, showcasing the sports car in a convertible version.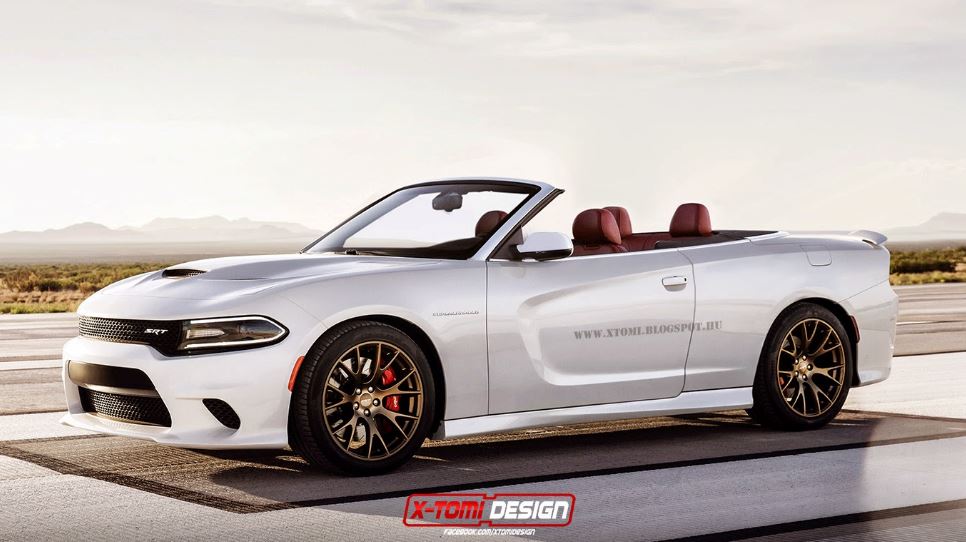 Of course that this is just an exercise, as a convertible model of the powerful SRT Hellcat will never see the day light.
To be a reminder, the Dodge Charger SRT Hellcat is powered by a great 6.2-liter V8 unit, also found on its older Challenger SRT Hellcat sibling.
The engine is powerful enough to output a total of 707 horsepower and 880 Nm of torque, making the sports car capable of sprinting from 0 to 160 km/h and back under 30 seconds.
The Dodge Charger SRT Hellcat as a top speed limited at 328 km/h, being proud to wear the crown of the most powerful sedan in the world.