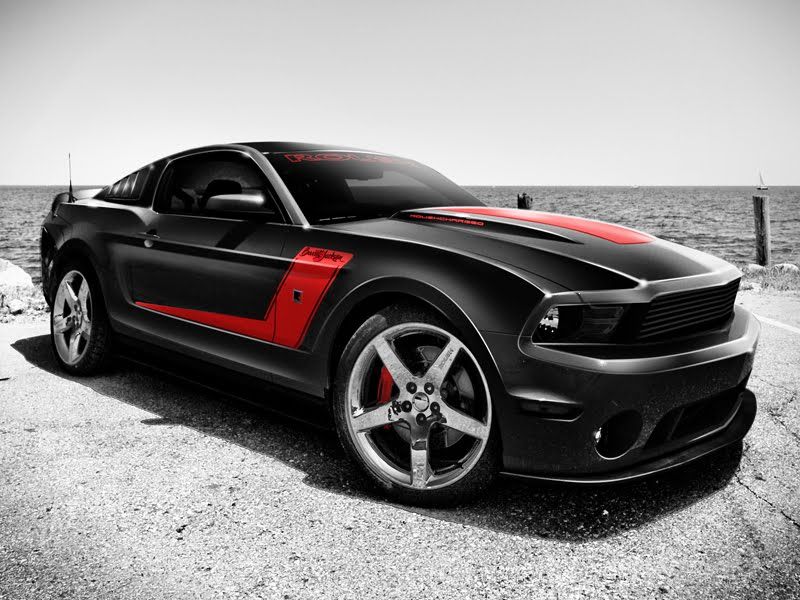 If you love the Ford Mustang but you have more money than such a car costs and you would like something more lovely, be sure that you're looking a special edition or even a tuning but in this case, you found a really cool special edition, also full named as Ford Mustang Barrett Jackson Roush Edition.
This special edition will be revealed at the Barrett-Jackson 8th annual collector car auction which will happen in Palm Beach between 1st and 3rd April 2010 and if you're looking for the price of this tuning kit, you should know that it costs $41,495.
Talking about the specifications of this Ford Mustang Berret-Jackson Roush Edition, this car is able to develop up to 540 horsepower and also a maximum torque of 510 lb-ft. Also, this car is touching the ground through some 20" chrome wheels and also some high performance Cooper RS3 tires.