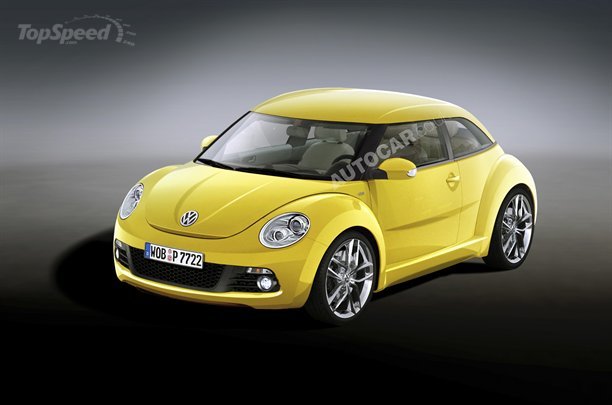 I don't know how many of you will pay attention to this post because most buyers of Volkswagen Beetle are girls and most girls are not so interested about the news of this car, no offence. Anyway, you should know that we got some new interesting details but there is just one photo on the internet with this car.
Anyway, if you're still interested, you should know that this 2012 VW Beetle is going to be built on a new chassis with wider tracks and a longer wheelbase but it is also going to feature a MacPherson struts suspensions at the front and a torsion beam at the rear side.
This 2012 VW Beetle will get a 1.2 liter 105 horsepower, 1.4 liter 160 horsepower and also a 2.0 liter 210 horsepower while in the U.S., it is also going to be available a 2.5 five-cylinder diesel engine which will be able to develop up to 105 horsepower.