The Frankfurt Auto Show which will begin this fall will host the launch of the new generation Fiat Panda. For now, there is no official confirmation but there is most likely to see the new small Italian model at Frankfurt. The new Fiat Panda will borrow the platform used by Lancia Ypsilon, a model scheduled to debut earlier than the Italian one, namely at Geneva.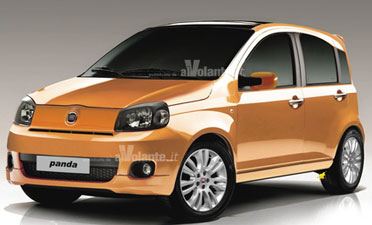 According to the first details, the 2011 Fiat Panda will bring two engine versions of 65 and 85 horsepower of the TwinAir engine. Alongside the TwinAir engines, Fiat will ofer a 1.3-liter diesel engine able to develop around 75 horsepower.

The third generation of the Italian model will grow in lenght, coming with better interior space for the passengers due to the increased lenght of 3.73 meters. For now, we can't offer more details about the new Panda but we can admire the rendering that is surrounding the Internet at this moment.