There are custom bikes, and then there are working pieces of art, and it shouldn't take anyone too long to figure out in which category this bike fits best.
And for good reason, as the bad-ass name does justice by the awesome build of Yuri Shif.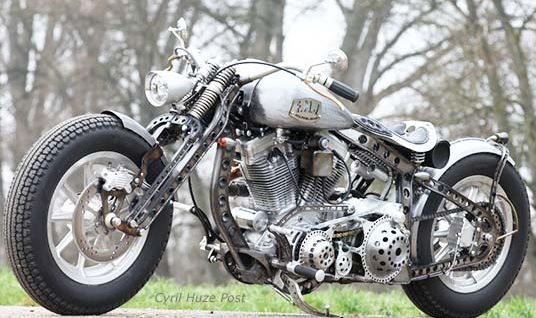 You don't even know where to begin with the Full Metal Jacket bike. If there is something common on this bike, it has to be the Harley Davidson 1340 cc engine coupled with a 5 speed transmission. But from there, it all goes to another level. The very frame and body panels are like nothing else on the road.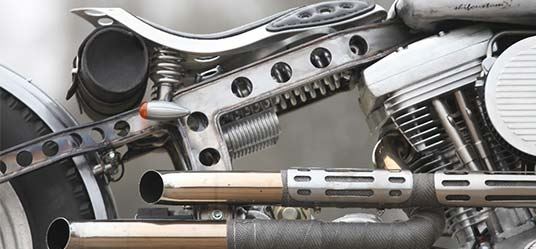 With a lot of hours poured into metalworking alone, the result is astounding. With welding burn marks intentionally left in place and even added afterwards, the metal saw little other treatment besides a clear coating. Even the more polished pieces of metal like wheel of engine were roughened up for that bad-ass final aspect. But you can glean more from the pictures that I can explain in 1.000 words, so go at it.
Photo credit: Horst Roesler via Cyril Juze