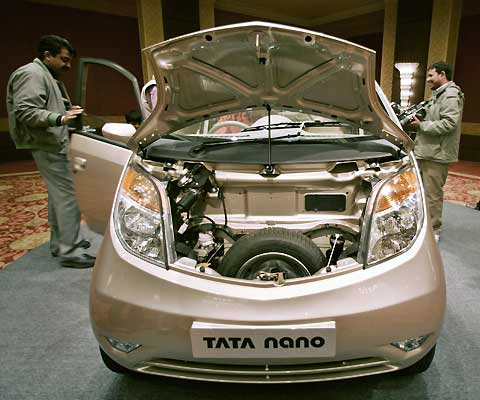 A diesel version of Nano is expected to begin on the market by year's end. The engine, developed by Tata along with Bosch, develops only 25-30 horsepower. Tata is preparing to bring the public the first diesel version of Nano model, a vital option for those who want to further reduce operating costs of the cheapest model in the world.
To be able to give birth to a competitive engine, Indians have joined forces with Bosch. The result of the collaboration will be called the CRS 1.1 and, despite the name, will be an engine with a capacity between 650 and 750 cc, of course equipped with Common Rail technology.

In these conditions, maximum power would be up to 25-30 horses, with a bag of modest resources, but enough to ensure the mobility of the small urban model in the Indian traffic. Ratan Tata's strategy involves a market launch by the end of this year to make way for the future of a little more potent versions of 45-horsepower, designed for European and American markets.