Hot hatches are fun, inexpensive, practical and tick pretty much all of the basis of car ownership. The only thing some might complain about is the image.
A bit of an improvement is available from Volkswagen who make a convertible version of the Golf GTI. Here's an update for the 2013 model year.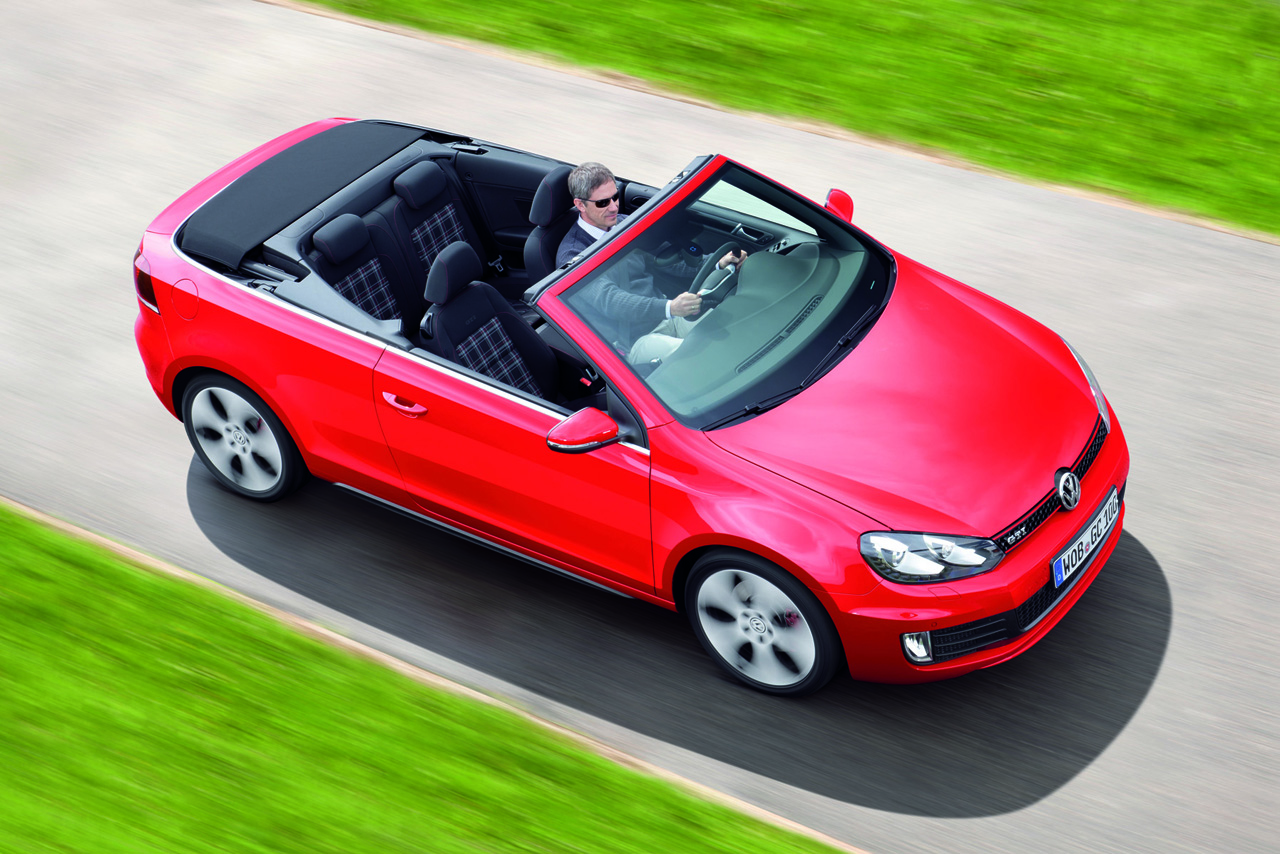 The new car comes with incredibly high levels of equipment; you even get a nuclear reactor instead of a battery and alternator setup to handle the electrics.

Actually, you don't. I know Volkswagen simply wanted to make a 2013 convertible version of the Golf GTI but would it have killed them to set it apart from the hatchback.
Well at least something other than the fact that you can put the top down and eventually put it back up again without the need for welding torches.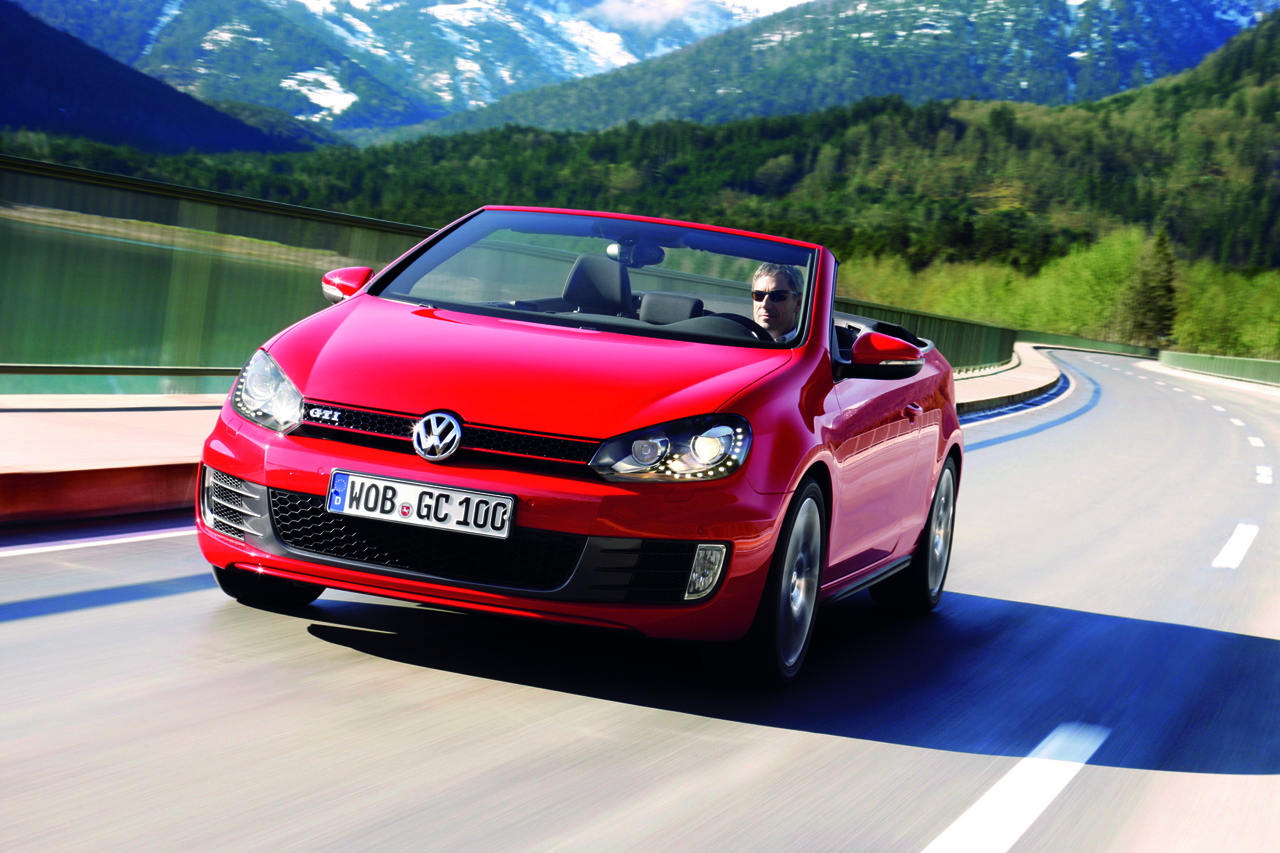 As usual, the convertible version, as useful as it may be for getting a tan, it is heavier and less fun to drive than the fixed roof counterpart.
On the brighter side the 2.0 liter turbocharged four cylinder engine is the same so you'll still be able to enjoy the 207 horsepower and 206 lb-ft of torque.
And, just as with the car it's based on, you can still have a six speed manual or an infamous DSG dual-clutch automatic gearbox.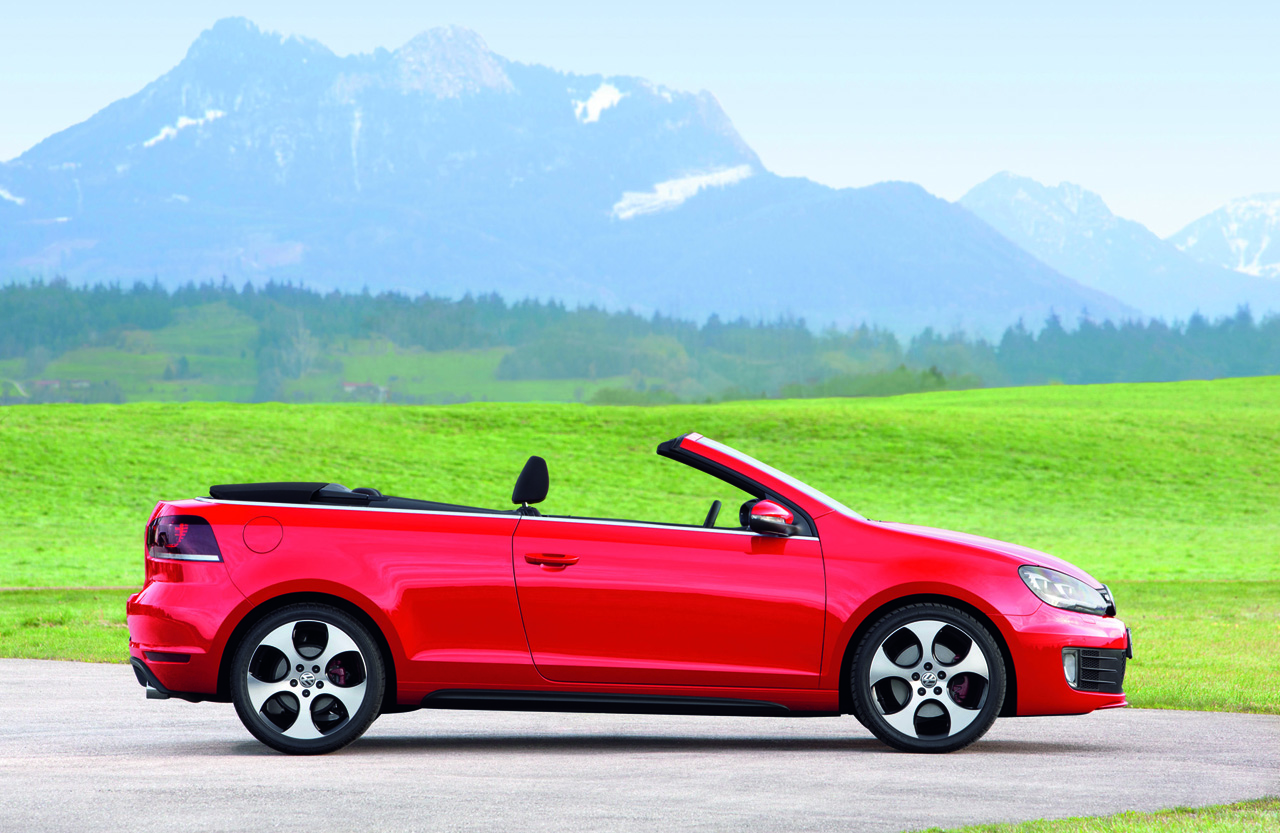 Thanks to that engine the infamous "to 60" sprint takes 7.3 seconds and the top speed sits as 147 mph. That's less than the hatchback but it's still the fastest version of the convertible golf.