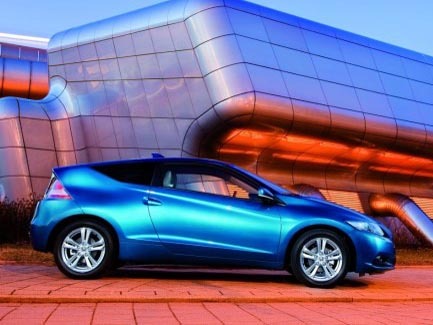 First of all let me tell you that in Germany the starting price of the little Japanese coupe hybrid Honda CR-Z is decent, quite attractive, it's a little bit over 20.000 euro. To be more specific, the base price for this Honda CR-Z version in Germany, is 21.990 euro, with just 1000 euro expensive compared with the base version of Honda Civic Type-s (with three doors), but with 2000 euro less than Honda Civic Hybrid.
Although, the hybrid model of Honda Insight has a starting price of only 19.950 euro, being a much better choice for a family. If you didn't know already, Honda CR-Z is a car dedicated to the youth, adopting the semi-coupe solution with two doors and the 2+2 seats configuration. The differentiation in Honda range is very big.
At this point Honda CR-Z is the only coupe hybrid available on the European market, and at this pricing level (between 20 and 25.000 euro), the European competition offers on the German market is pretty small, and the prices are very close one with the other, the final conclusion is yours.