Even if the Honda Japanese based carmaker has officially unveiled the NXS high-end model at the 2015 NAIAS, in Detroit, the model is still under heavy testing at Nurburgring, with a spy video revealing its presence on the German tracks.
This means that the official model is yet far away from being ready, as the video is showcasing the model revving its engine in tight corners.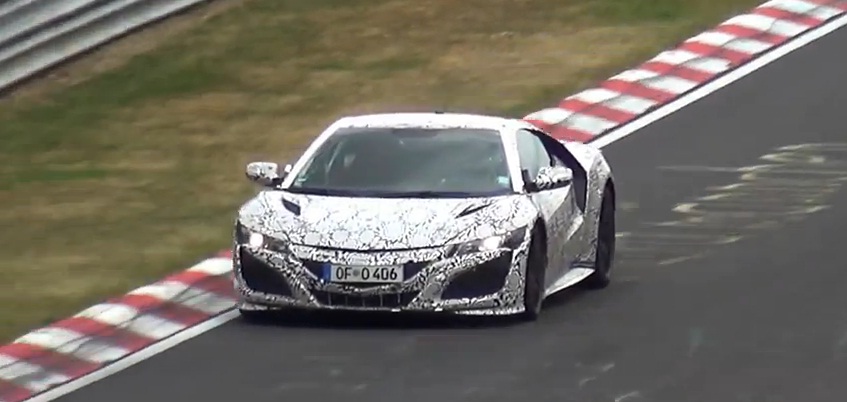 Apart being officially unveiled in Detroit, the Honda NSX is also present in Europe, making its way out at the 2015 Geneva Motor Show, the model coming with an extraordinary body language, translated through the 3D A-pillar, which is a first in the world.
The Honda NSX is also light, being built from aluminum and high-strength steel, which makes it quite impressive from a performance point of view. I am talking here about a 3.5-liter V6 petrol burner, with 500 horsepower, backed by three electric motors.
Two electric motors are standing at the front, while the third one is standing between the V6 unit and the 9-speed automatic transmission. We are also looking at a Sport Hybrid Super Handling All-Wheel Drive system. And as expected, the carmaker is still performing tests with the model, so we do not have the official performance figures.