Hyundai decided to release pricing details on the facelift version of Genesis sedan, a model that has been revealed last year at the Chicago Auto Show. The 2012 Hyundai Genesis brings significant styling updates but also some new goodies under the bonnet as it follows.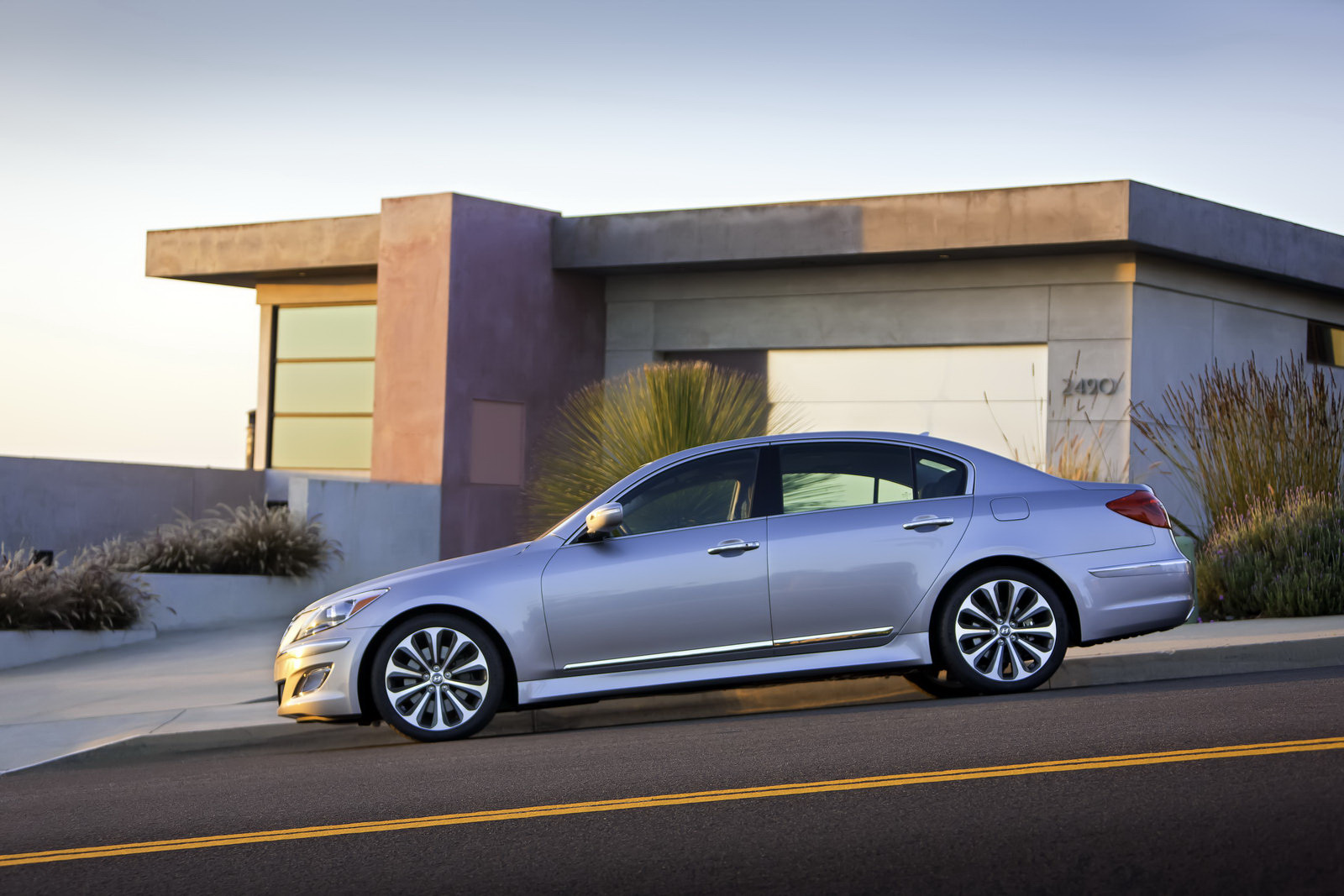 The entry-level unit of the new Genesis is a 3.8-liter unit able to deliver 333 horsepower and 394 Nm of torque being coupled to a new eight-speed transmission. Due to few improvements such as a new direct injection system, the V6 engine produces more power and delivers an improved fuel consumption of 8.1 liters/100 km. Therefore, the most affordable version of the Hyundai Genesis facelift comes with this V6 unit and starts at a price of $34,200.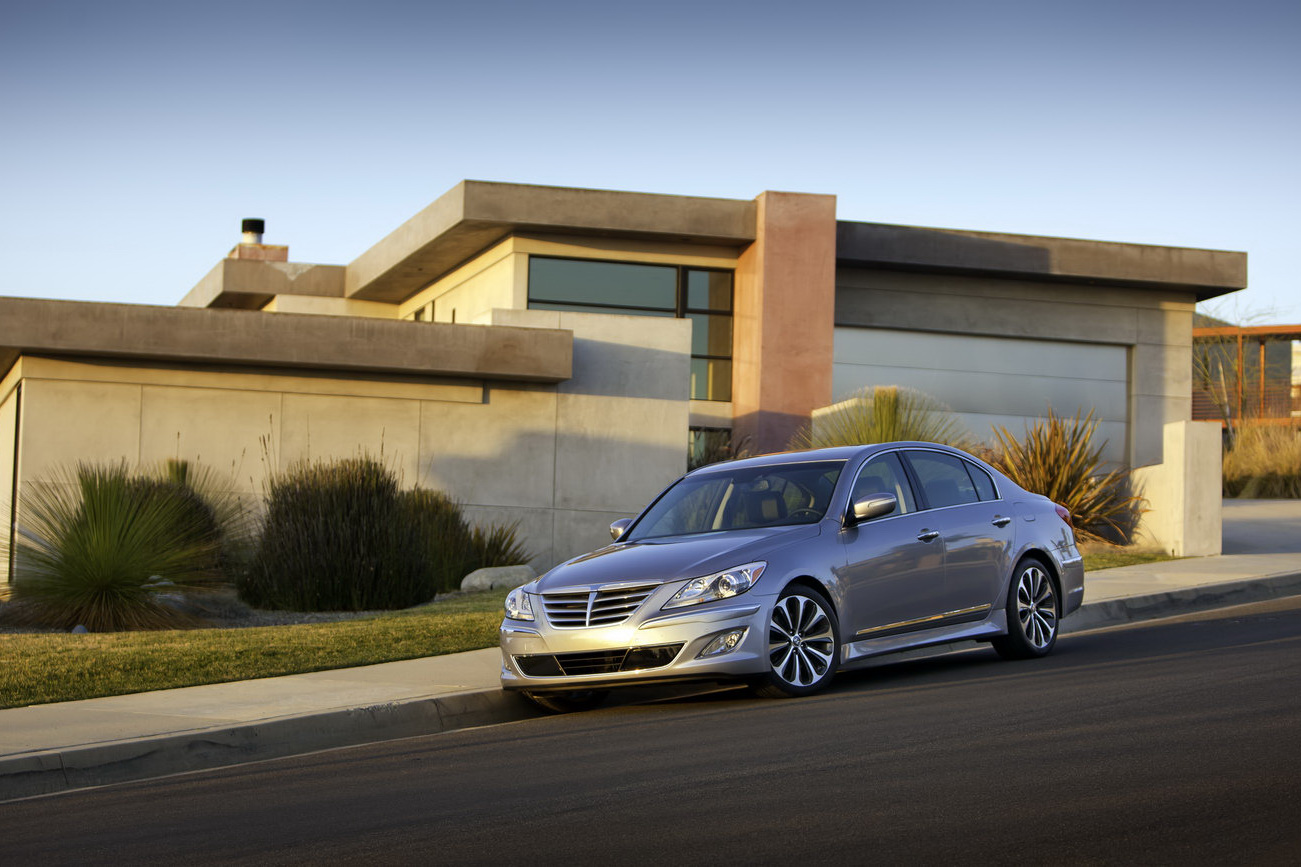 If you want more power, the 4.6-liter V8 engine might fit your needs as it produces 385 horsepower and together with the eight-speed automatic transmission manages to deliver an average fuel consumption of 11 liters/100 km. The South Koreans announced a price of $44,500 for thing engine choice but the real deal is the top of the range version which comes at a price of $46,500. We talk about 5.0 R-Spec, the top of the range engine which is able to develop 429 horsepower and 509 Nm of torque and return an average fuel consumption of 12 liters/100 km. All these resources are squeezed from a 5.0-liter V8 unit that is coupled to a new eight-speed automatic gearbox.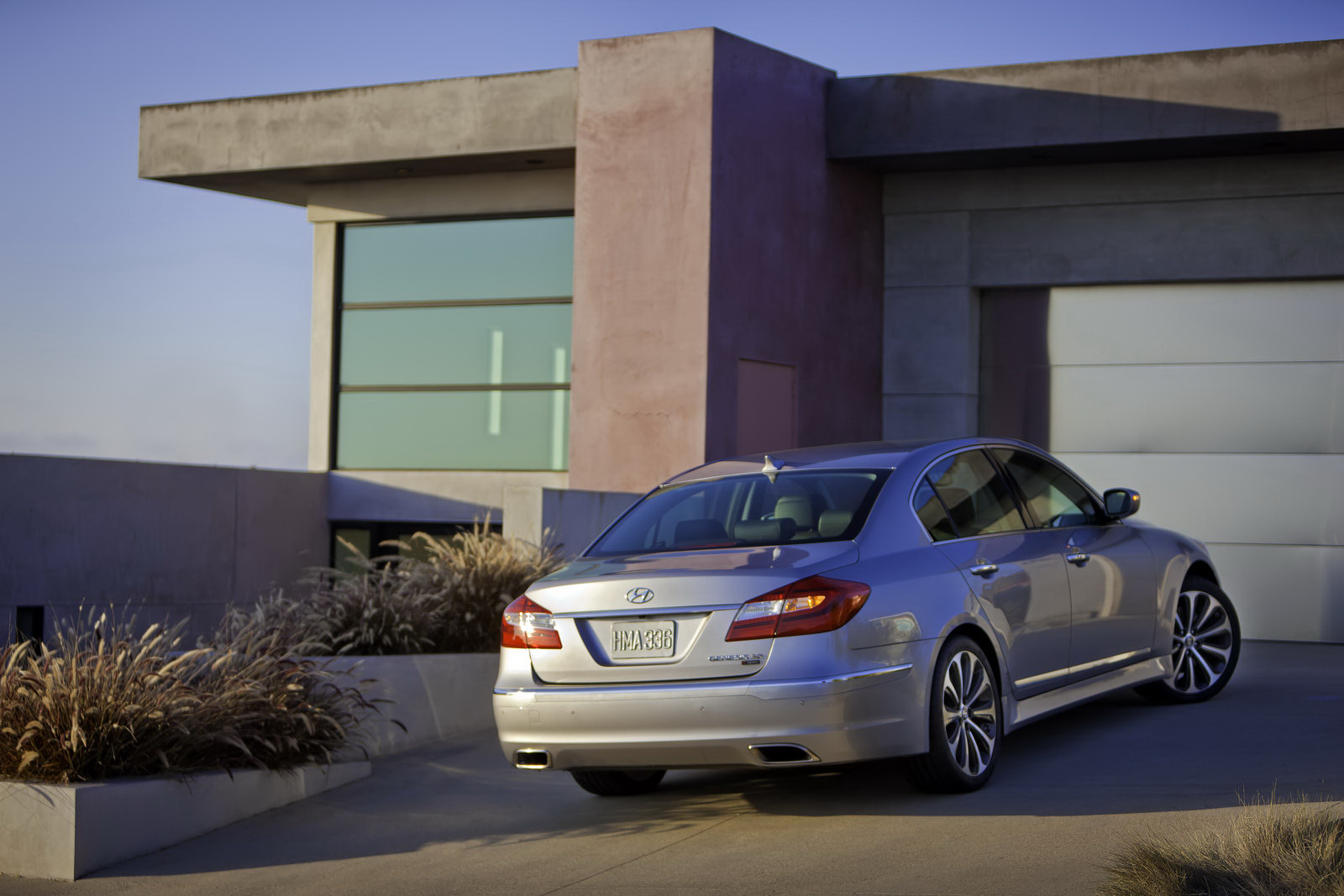 In terms of appearance, the facelift version of the current Hyundai Genesis comes with a new front grille, new front and rear bumpers, revised front and rear optical blocks with daytime running LED lights, and 19-inch alloy wheels fitted with Bridgestone Potenza S-04 Pole Position performance tires. Other features of the revised Hyundai Genesis include a reworked sport suspension, chassis improvements, a larger rear stabilizer bar and an improved steering system.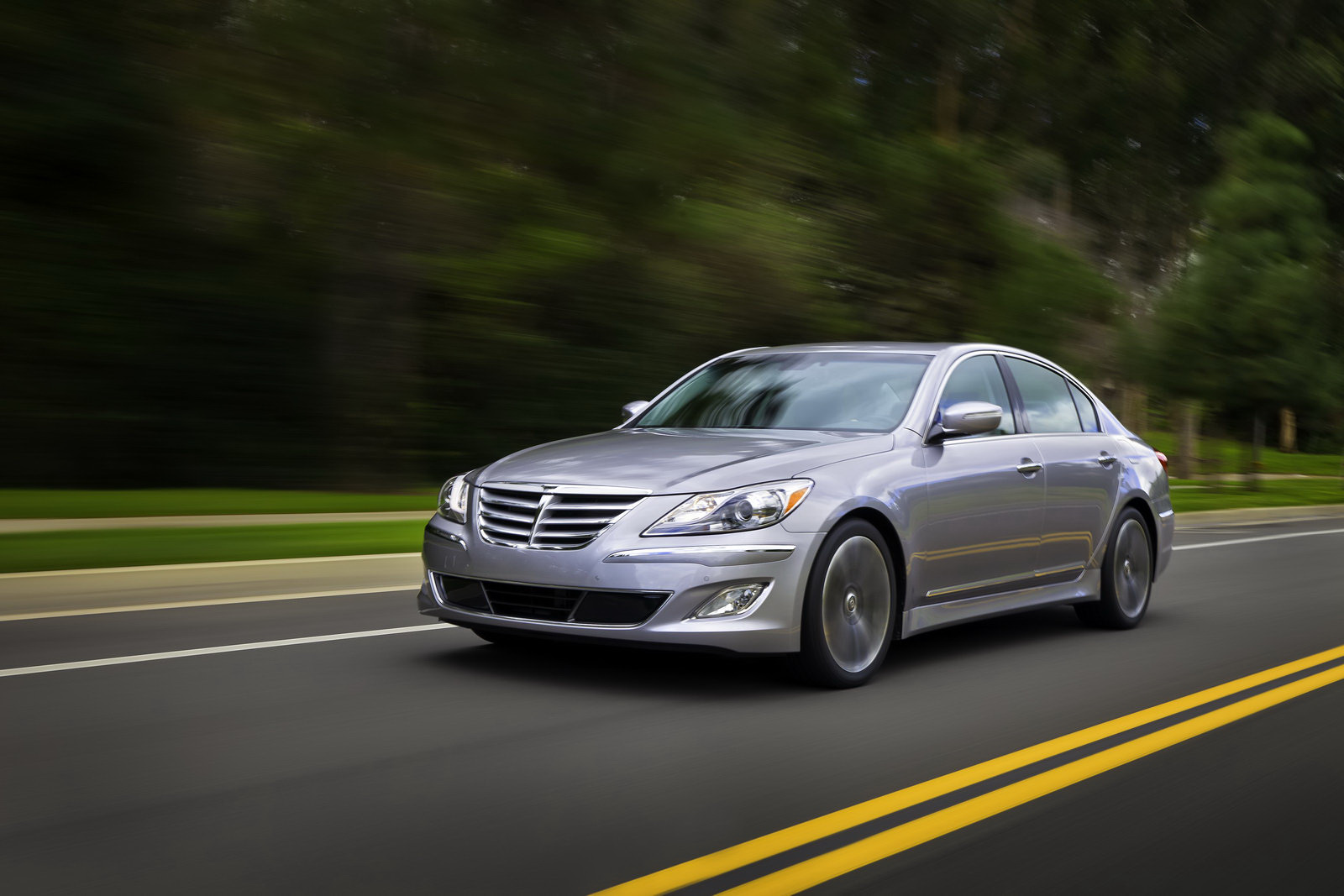 In conclusion, the 2012 Hyundai Genesis revealed last year at the Chicago Motor Show starts from $34,200 in the United States topping with the 5.0 R-Spec version with a base price of $46,500. According to the South Korean manufacturer, additional costs such as a $850 freight charge should be taken into consideration. More technical details are available in the official press release while the styling upgrades can be seen in the photo gallery attached above.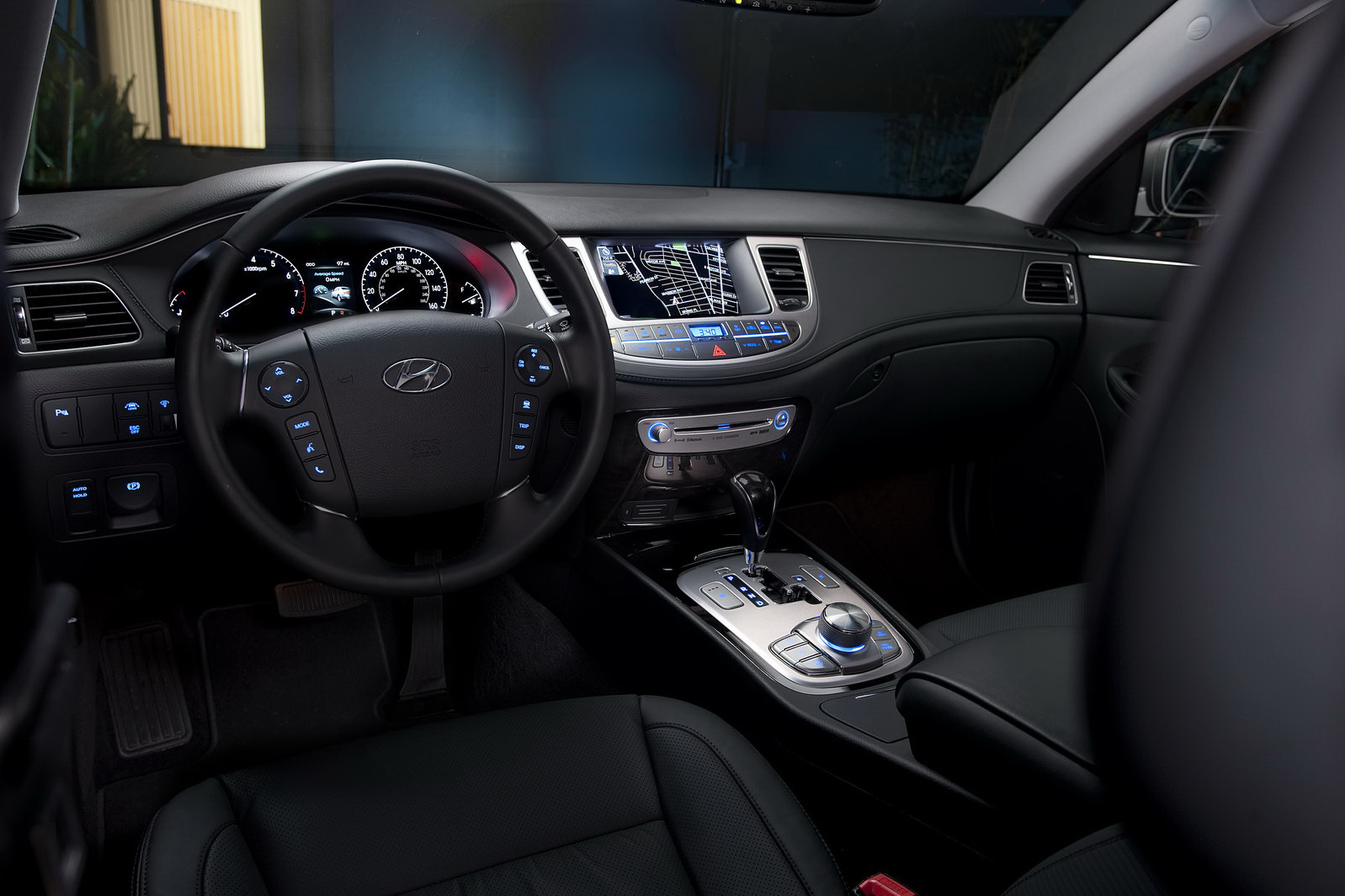 Source: Hyundai