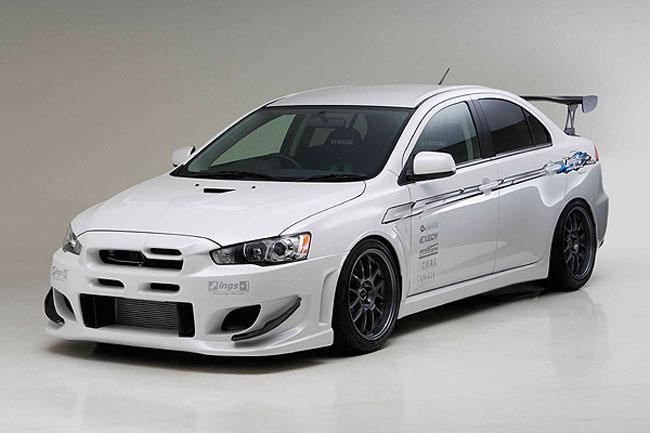 This car was created by Ings, the Japanese tunner.
The original Mitsubishi Lancer EVO X is an aggressive car, but with this new body kit, they took it to a different level. A great addition to the design is the rear wing. The changes (if any) which took place under the hood are unknown, but the visual and aerodynamic aspect of the car has been dramatically improved. Wet and dry carbon were the main materials used for the Ings Mitsubishi Lancer EVO X and the results is amazing. The people from Ing wanted to make the car look similar to the vehicles which compete in their racing circuits. more pictures after the jump
I already mentioned that the Mitsubishi Lancer EVO X is one of my favorite cars of this year when it comes to design, but I think that the people from Ings have managed to make it look at little bit better.